Sunflowers are loved by all. They have the capacity to shine your big day being fun, elegant and bold. They are ideal in all wedding seasons regardless and there are plenty of ways you can integrate into your ceremony be it bouquet or wedding reception decorations. Additionally, you don't have to go beyond budget to have those gorgeous, fresh flowers on your special day. A wedding theme centered around sunflowers is incredibly charming and sweet. Check out these lovely and colourful sunflower wedding ideas and be inspired if you love sunflowers and intend to incorporate them into your wedding design or theme.
Sunflower color themes for weddings
Sunflowers often complement other warm shades beautifully. In our opinion, burgundy and sunflowers blend exceptionally well together. The vivid sunflowers stand in striking contrast to the rich burgundy. It's perfect for brides who wish to stand out or for fall weddings.
On the other hand, sunflowers can also work beautifully with light colors like white and cream. A softer colour palette can create a more airy atmosphere that is perfect for summer weddings.
Sunflower Wedding Bouquets
If you want diversity, sunflowers go well with red roses, dahlias, and carnations. An organic atmosphere is created by blending sunflowers with amaryllis, tulips, anemones, marigolds, and zinnias. For a classic yet delicate look, oriental poppies blend nicely with red roses, sunflowers, stunning yellow begonias, and pansies.
In the late summer and early fall, sunflowers are a popular option for bridal bouquets because of their vivid, vibrant, and upbeat nature. Let's have a look at a few of our favourite sunflower wedding bouquets that are appropriate for any kind of bride and any kind of wedding.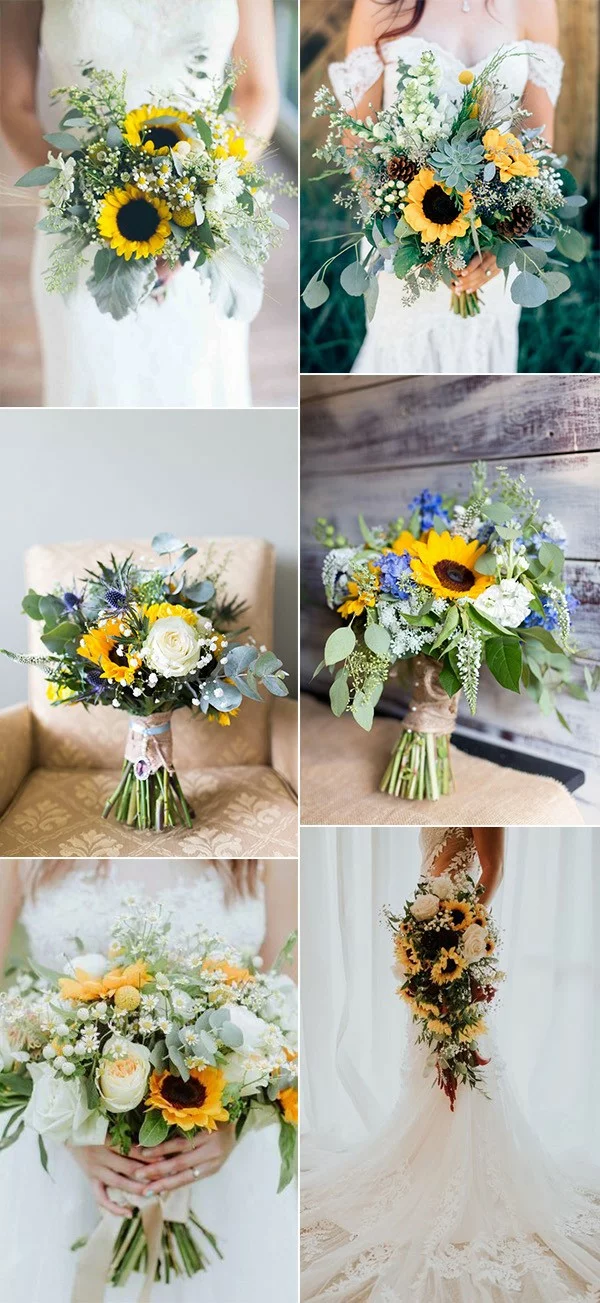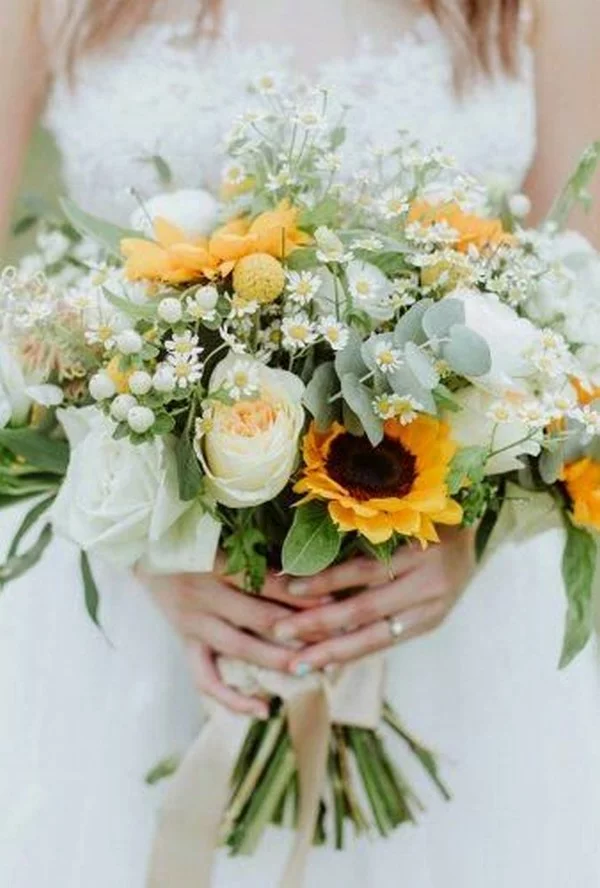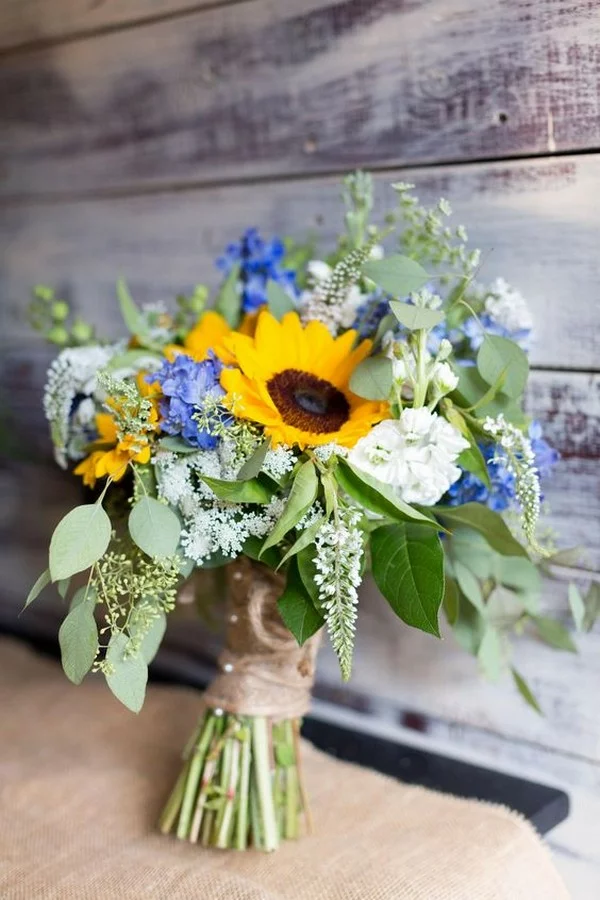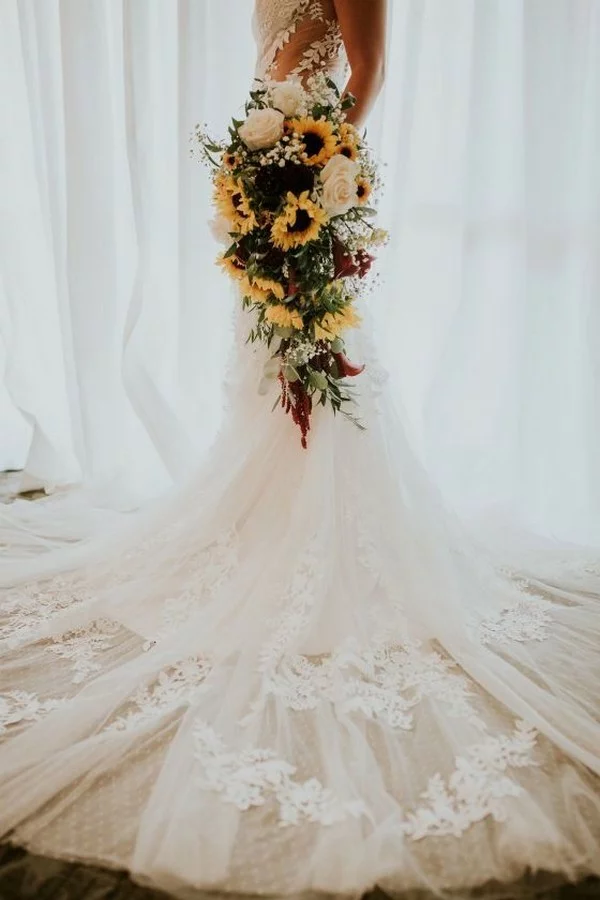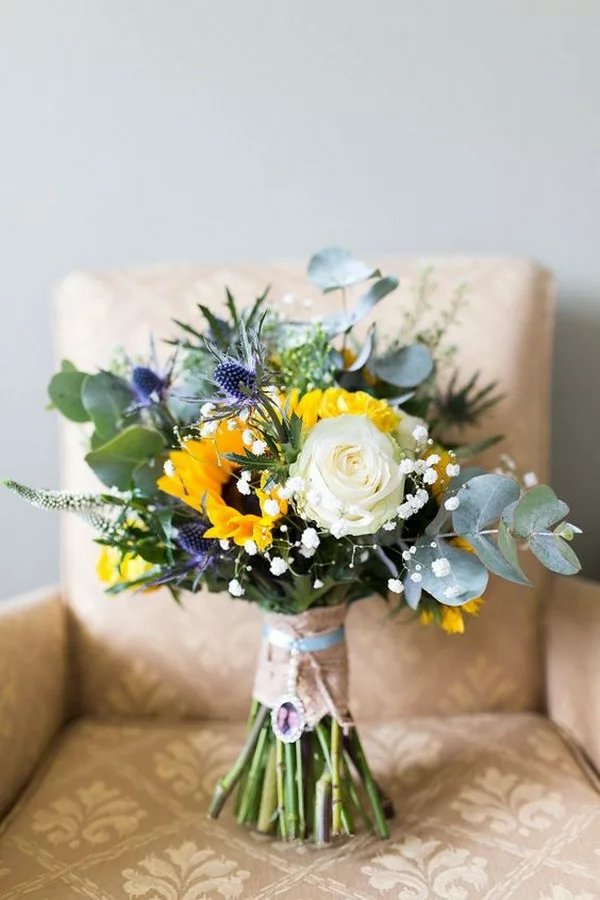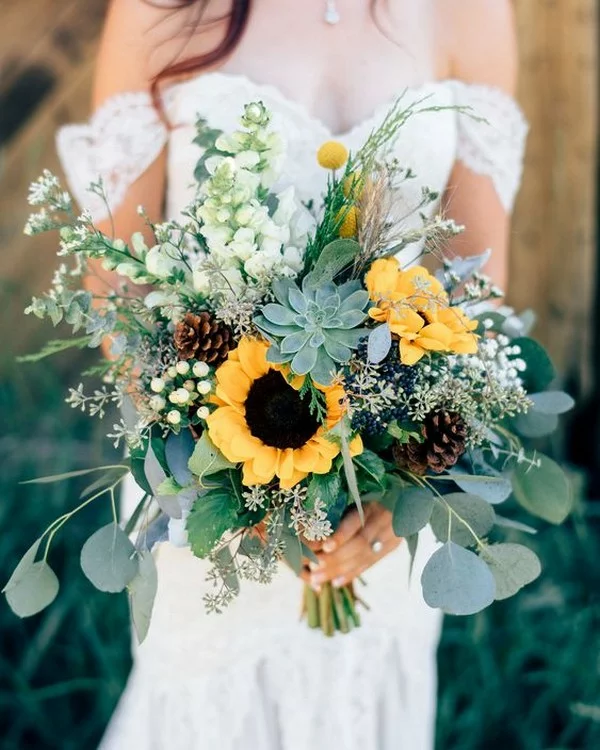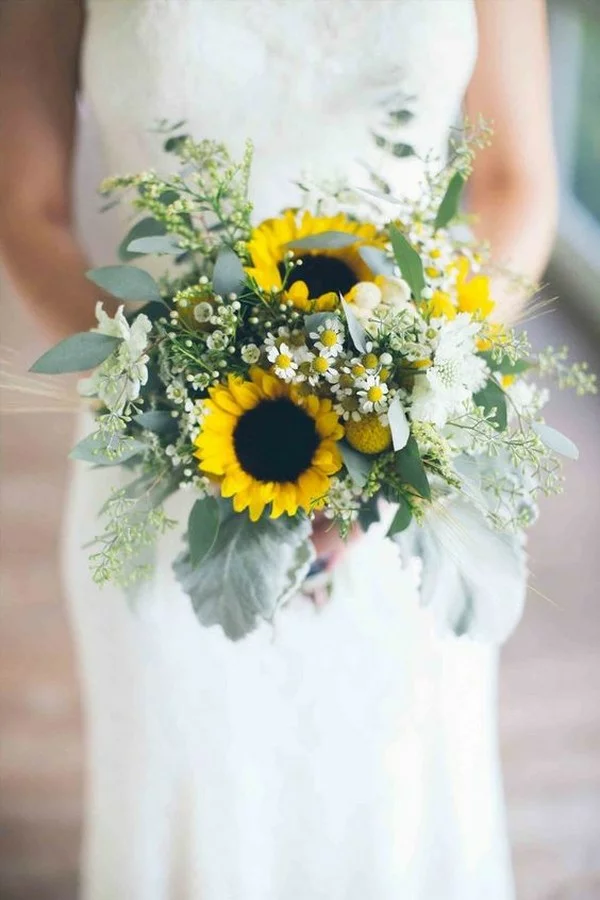 Sunflower Wedding Arches
Sunflower arches are perfect for weddings in the summer, late summer, or the fall. On your special day, sunflowers can be used in thousands of ways, such as your wedding arch, invitations, centerpieces, and wedding cakes. Furthermore, having those vivid, fresh flowers on your big day doesn't have to break the bank. See these beautiful and uplifting sunflower wedding ideas to be inspired right away. Try these great ideas to improve your wedding's sunflower atmosphere.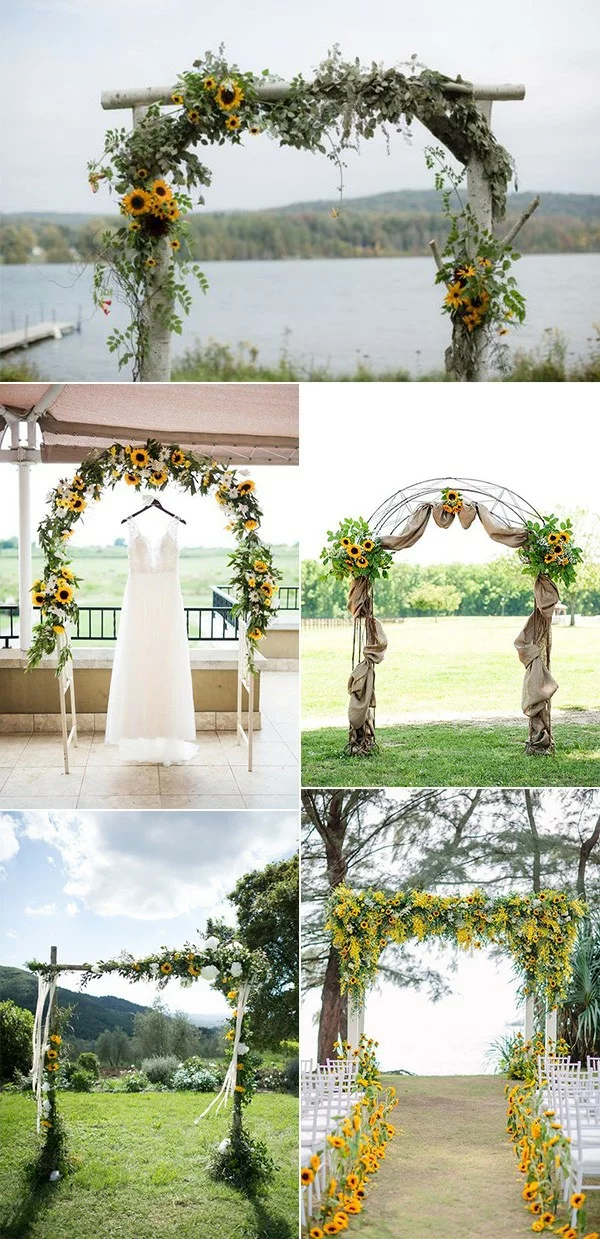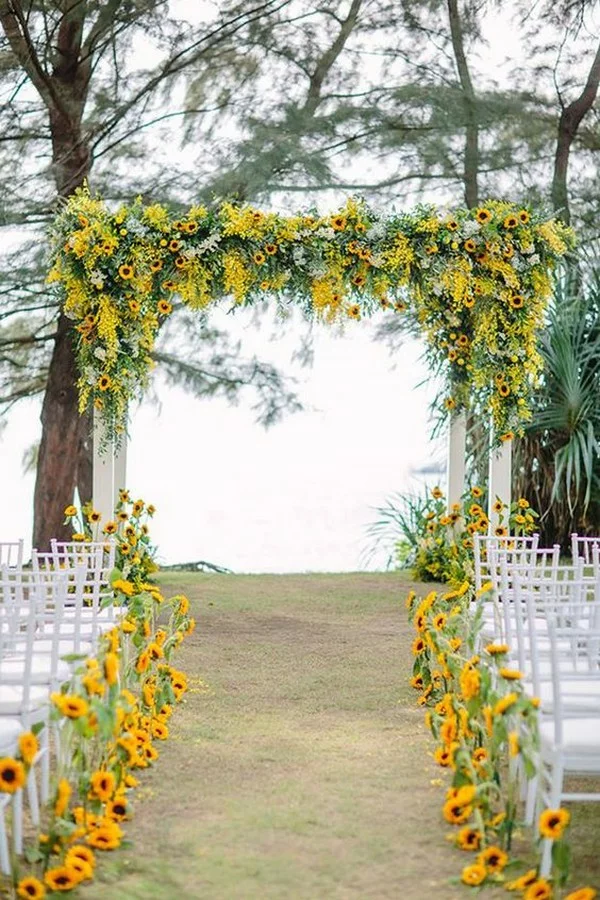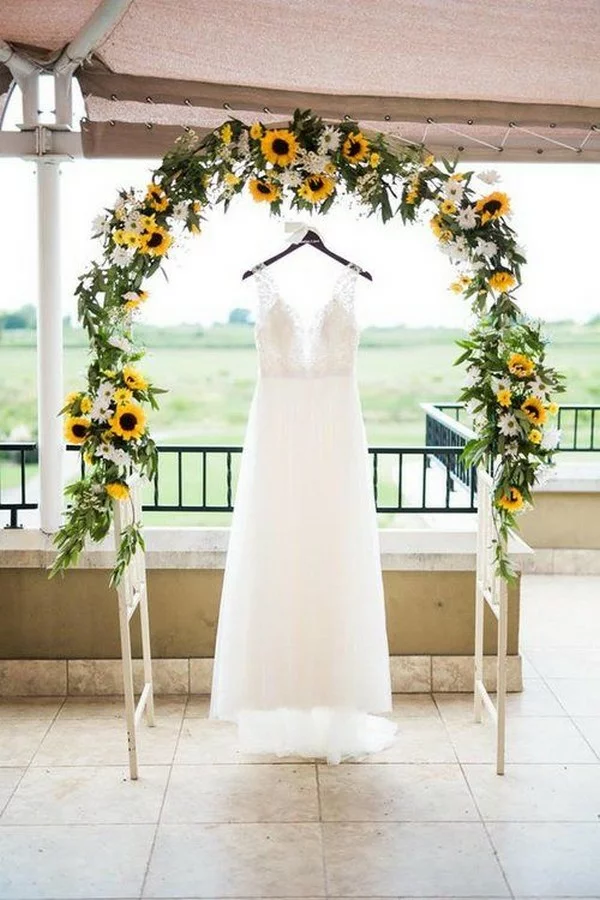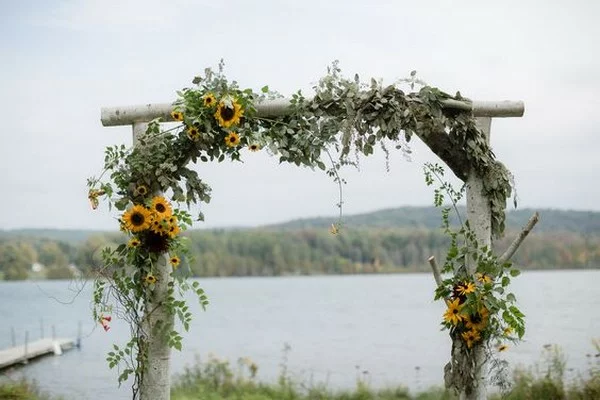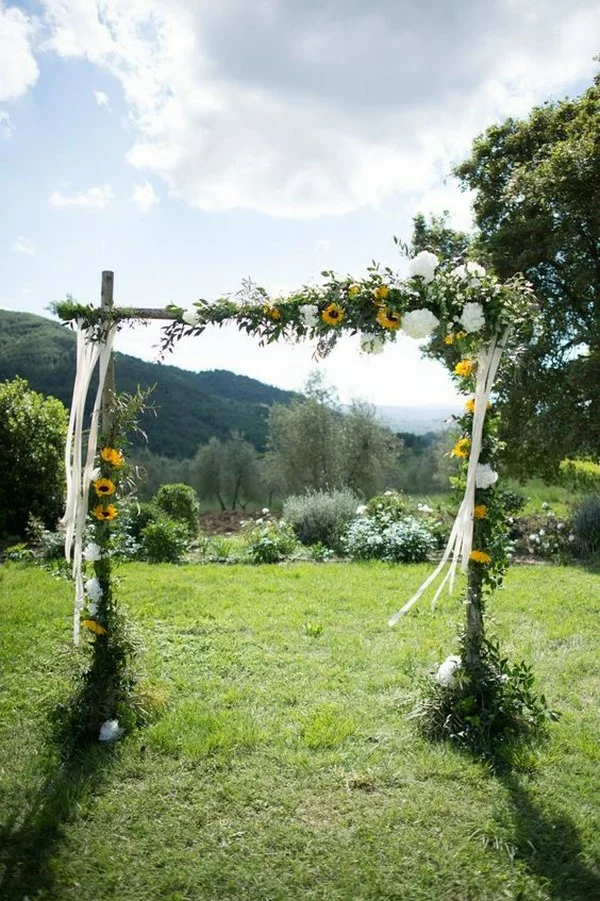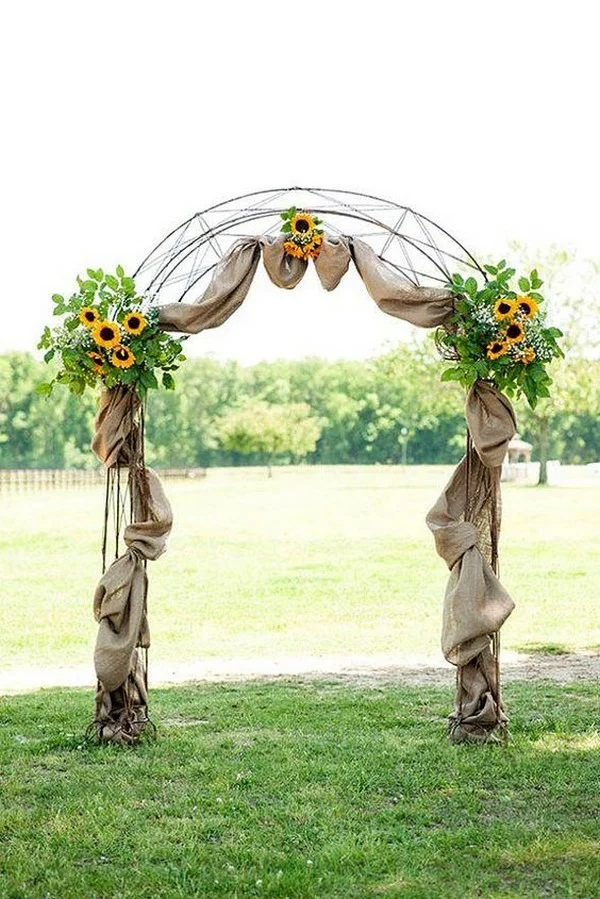 Sunflower Wedding Ceremony Decorations
Sunflowers are excellent natural wedding decorations since they go well with other flowers and greenery and are frequently used in a rustic wedding. To make a lovely aisle for the wedding ceremony, sunflower bouquets with touches of other vibrant flowers should be positioned on either side of the aisle. You can put these bouquets in glass or copper vases. You could even hang them from the arms of the aisle seats for a unique display by tying them together with blue ribbons.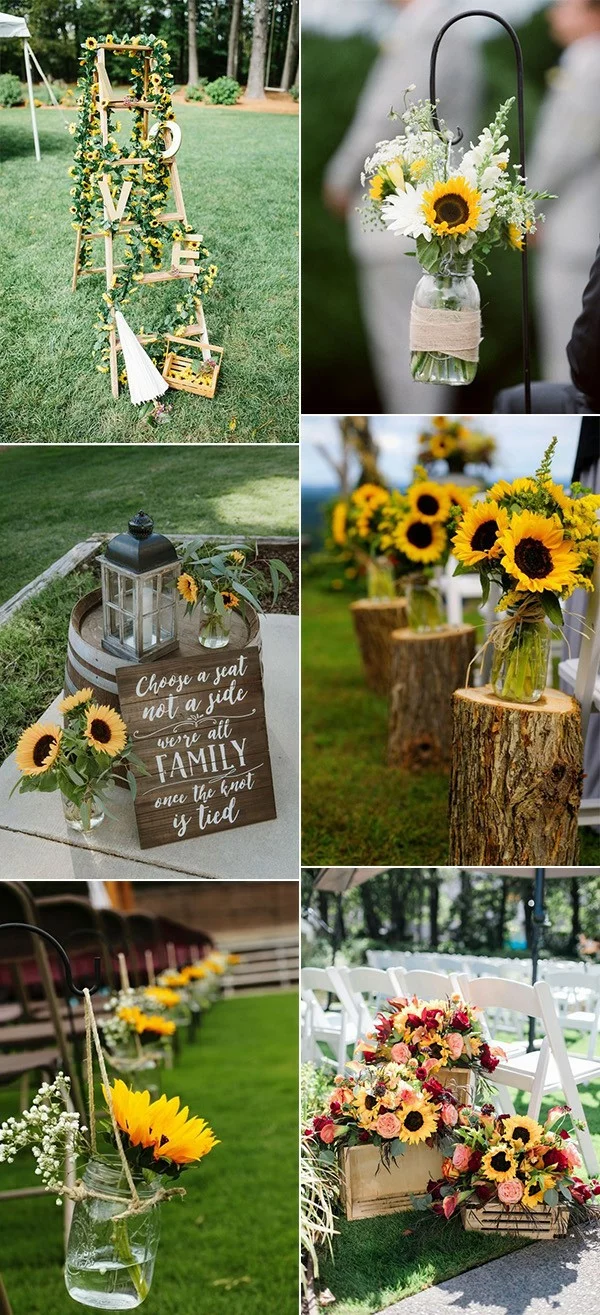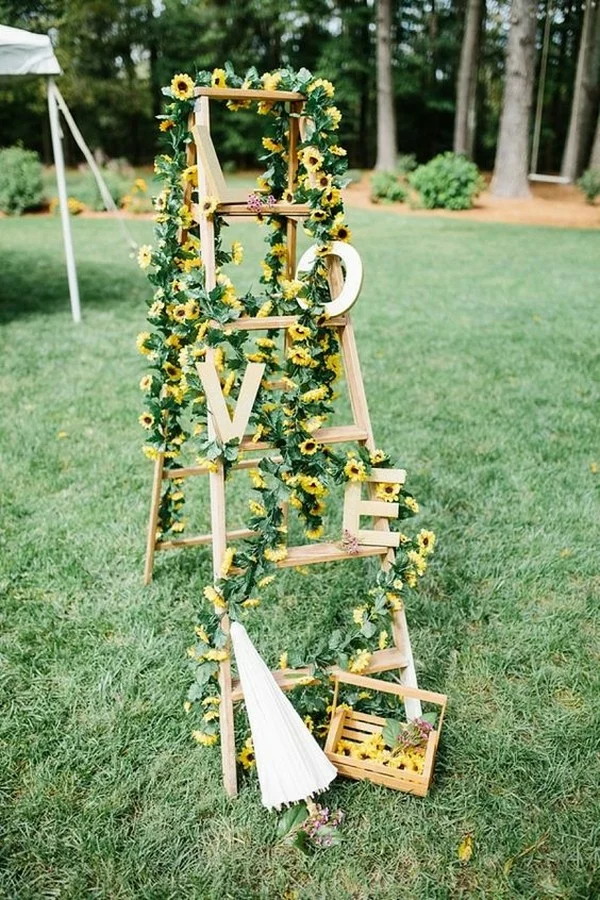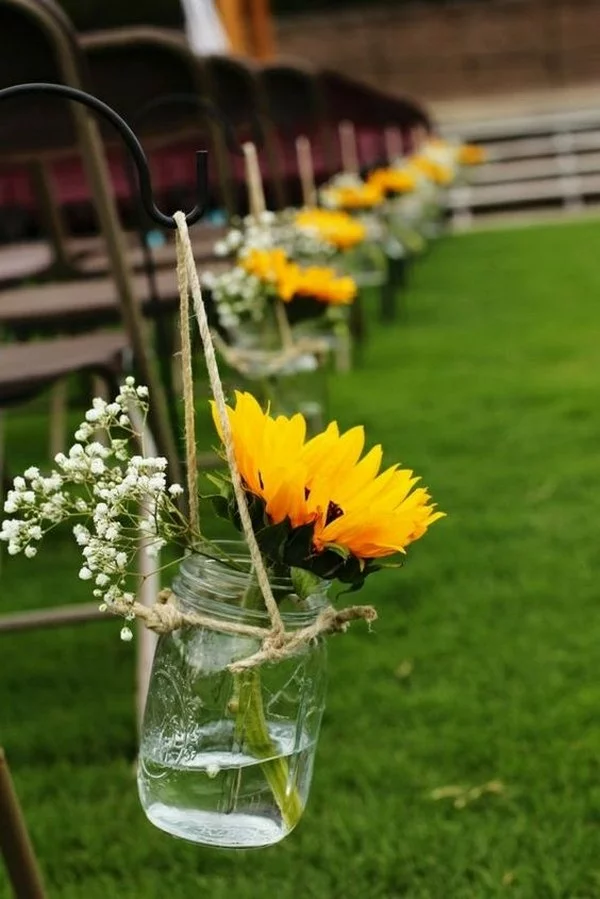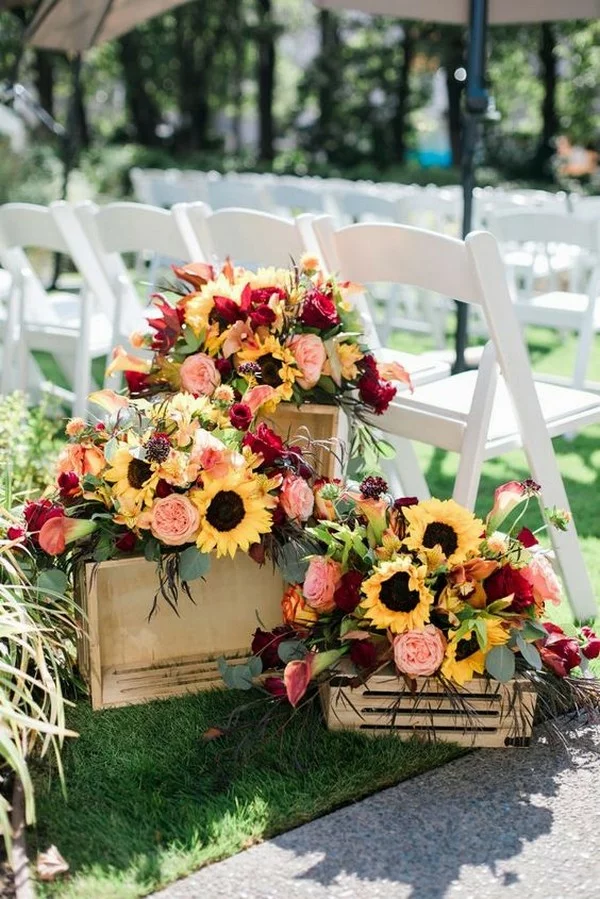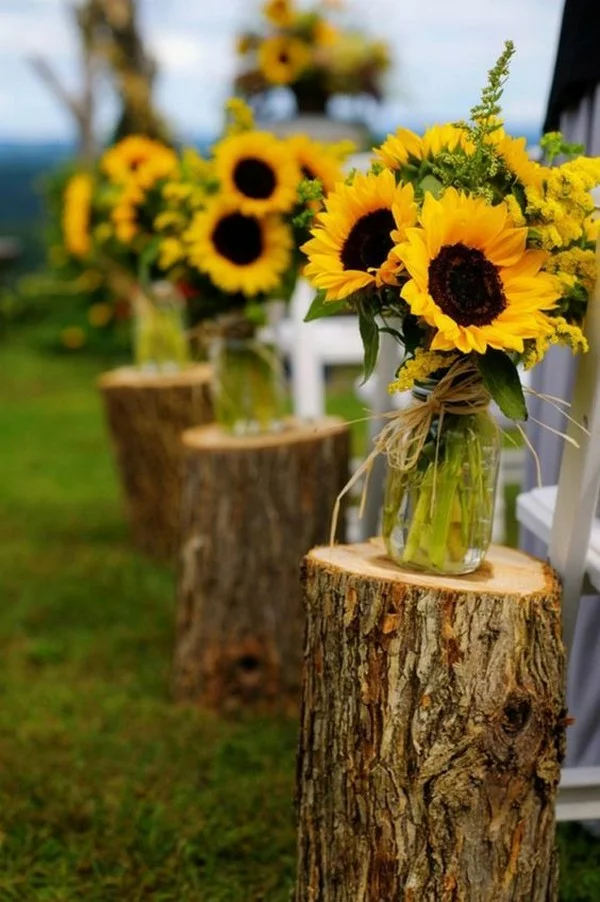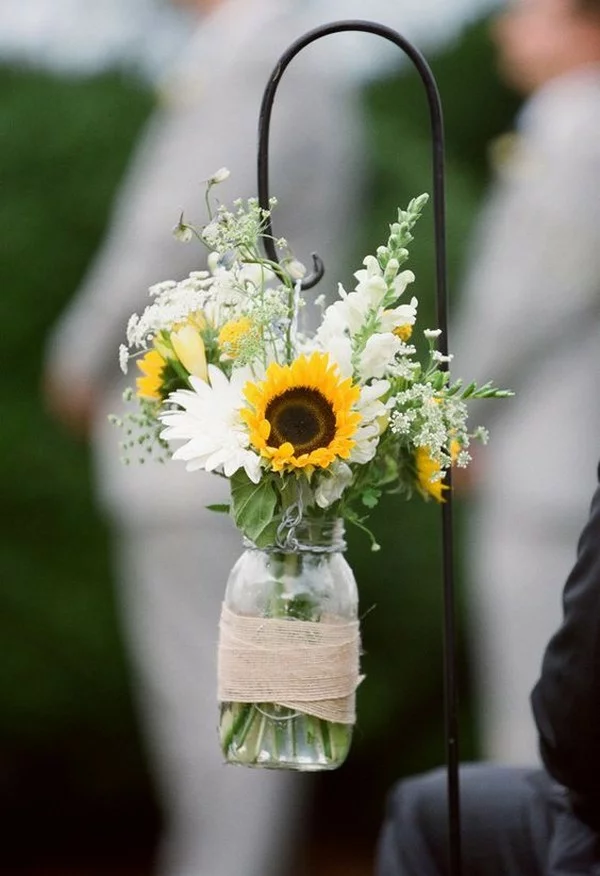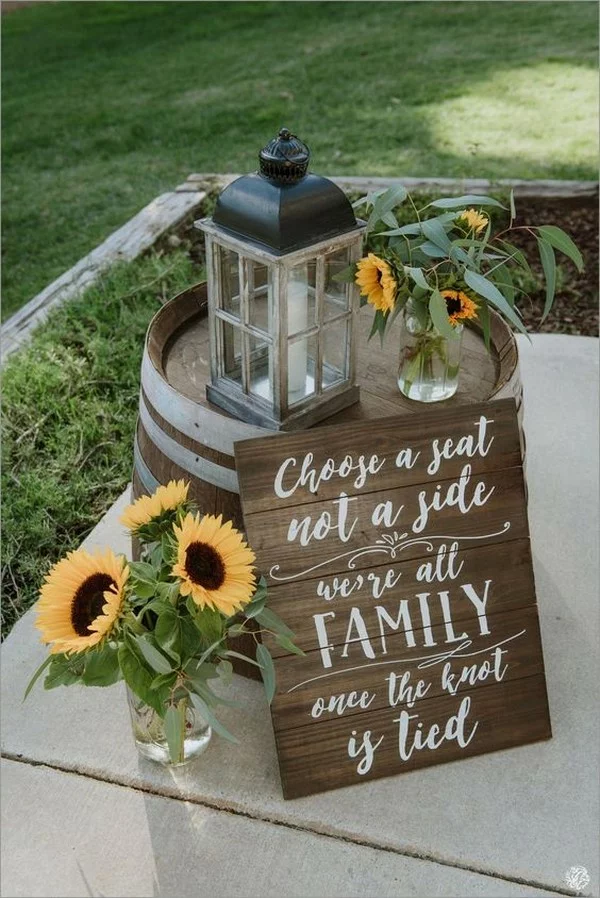 Sunflower Wedding Centerpieces
Whether you're organizing a wedding with a sunflower and rose theme or just a sunflower-themed one, sunflowers can work beautifully on their own. For a more casual or rustic look, long-stemmed sunflowers can be arranged as colorful wedding centerpieces in jars or bottles that aren't precisely matched. Using unique copper or ceramic vases or bowls, you may also display gorgeous bunches of medium-sized sunflowers.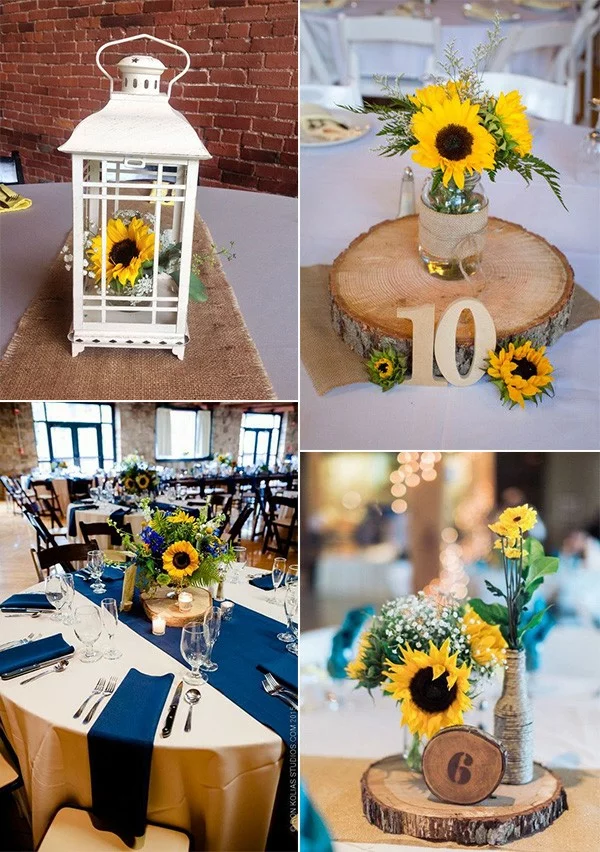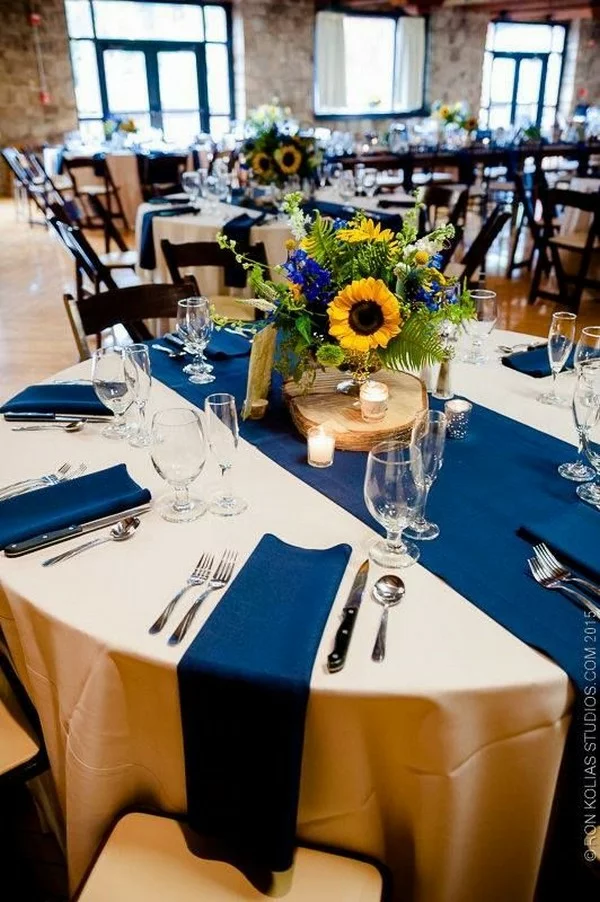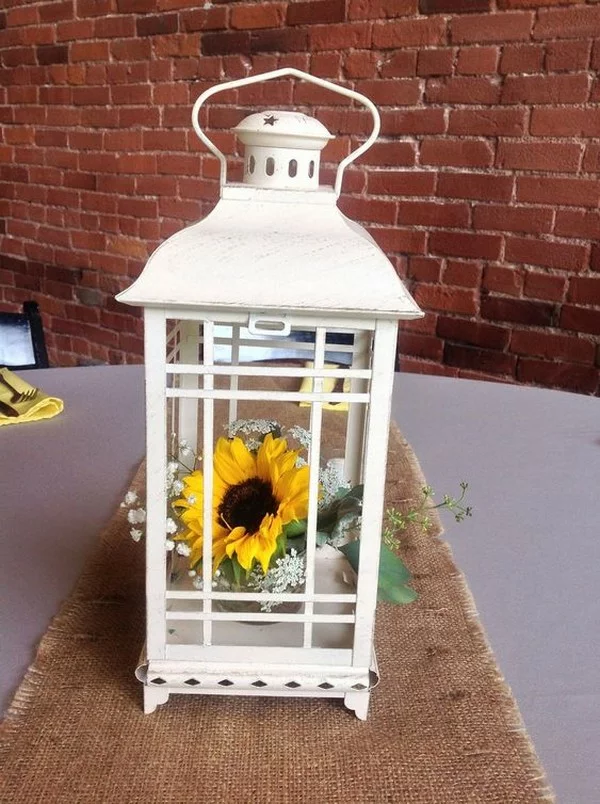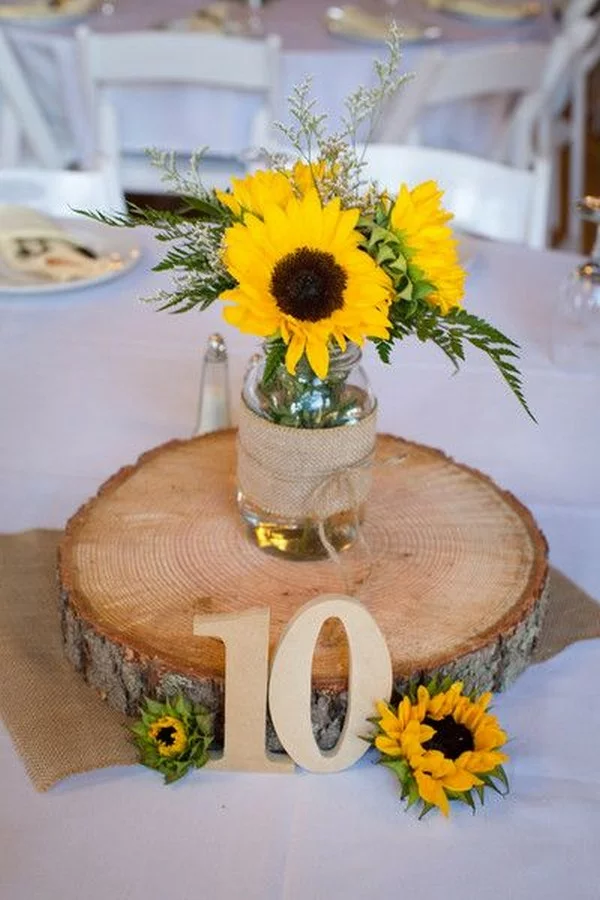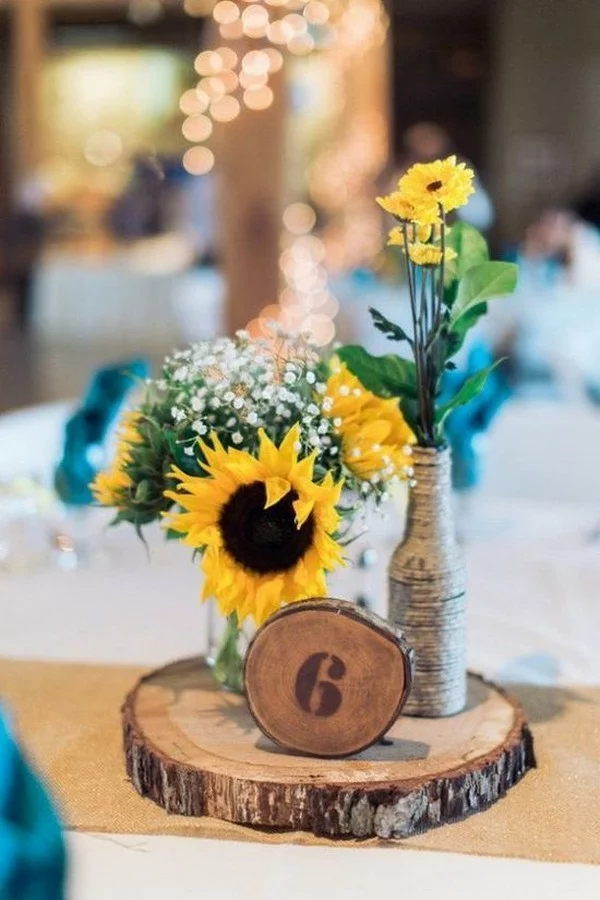 Sunflower Wedding Chair Decorations
You may make a beautiful environment for your entry by using sunflower wedding décor. Sunflower-decorated wedding chairs can elevate the seating, and free-standing floral arrangements can be used to frame your stroll down the aisle. It's a unique way to create the atmosphere for your special wedding moments.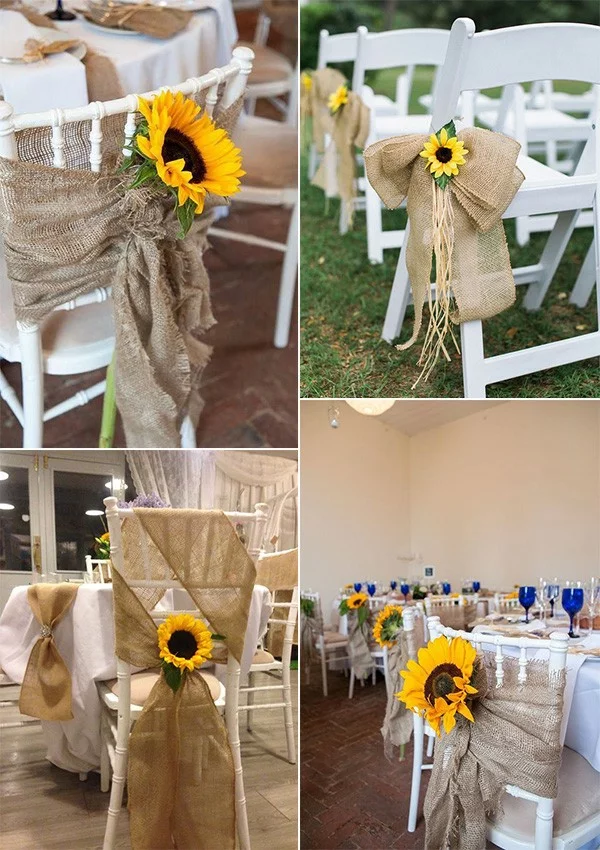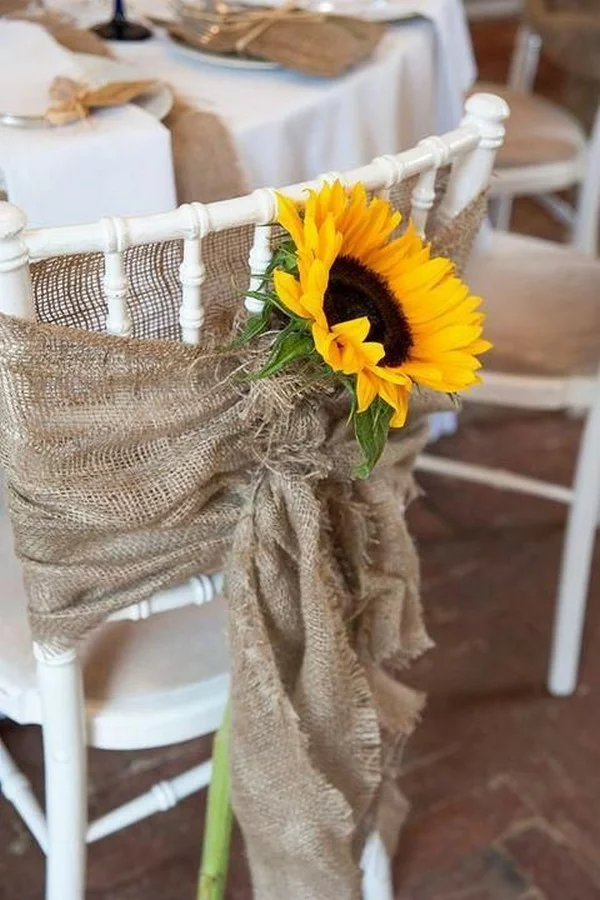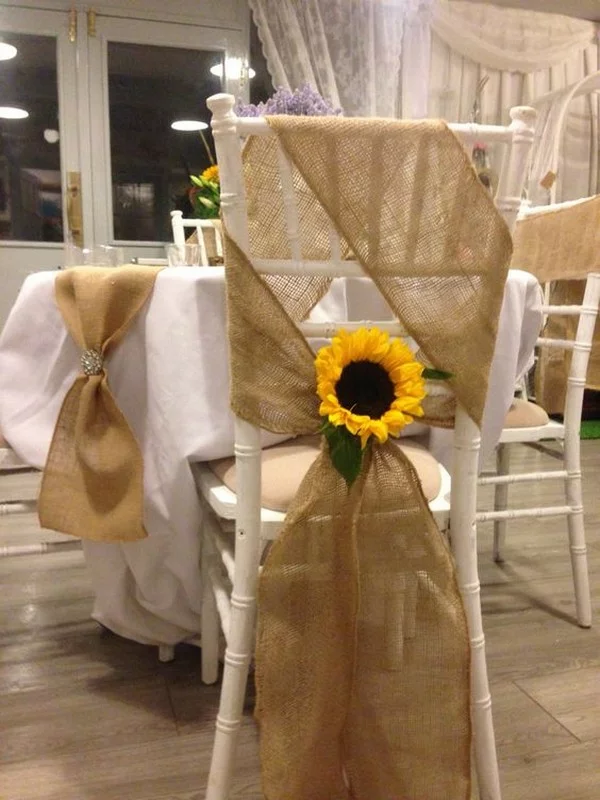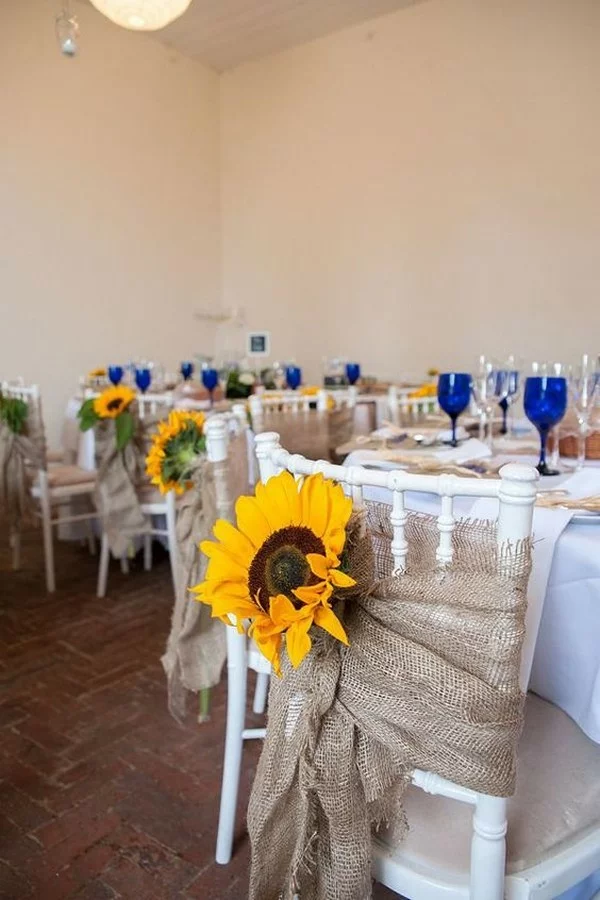 Sunflower Wedding Cakes
Sunflower-decorated wedding cakes are always the focus of attention at the ceremony. The rustic wedding theme is perfect for a couple choosing sunflower wedding cakes. Whether the wedding is taking place in a barn, on a farm, or perhaps even near to a field, sunflowers are such a lovely addition to any wedding.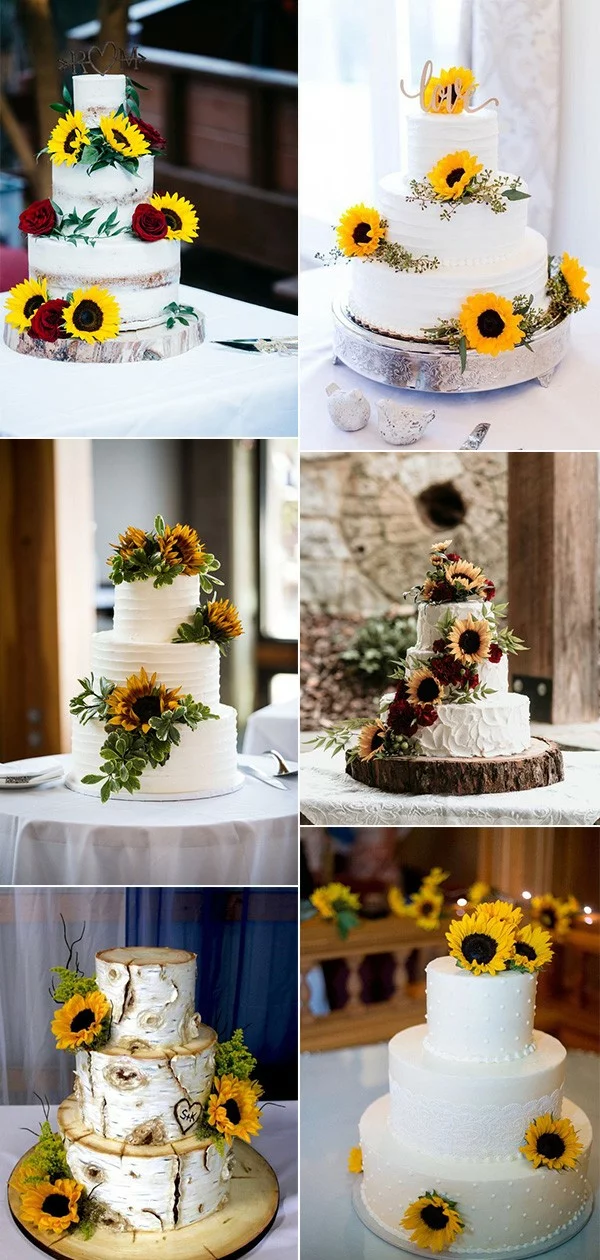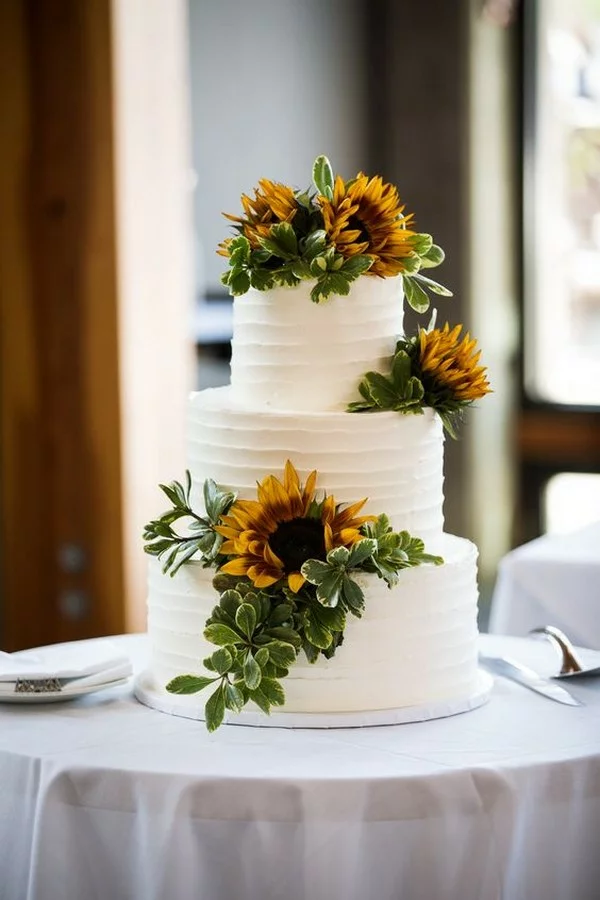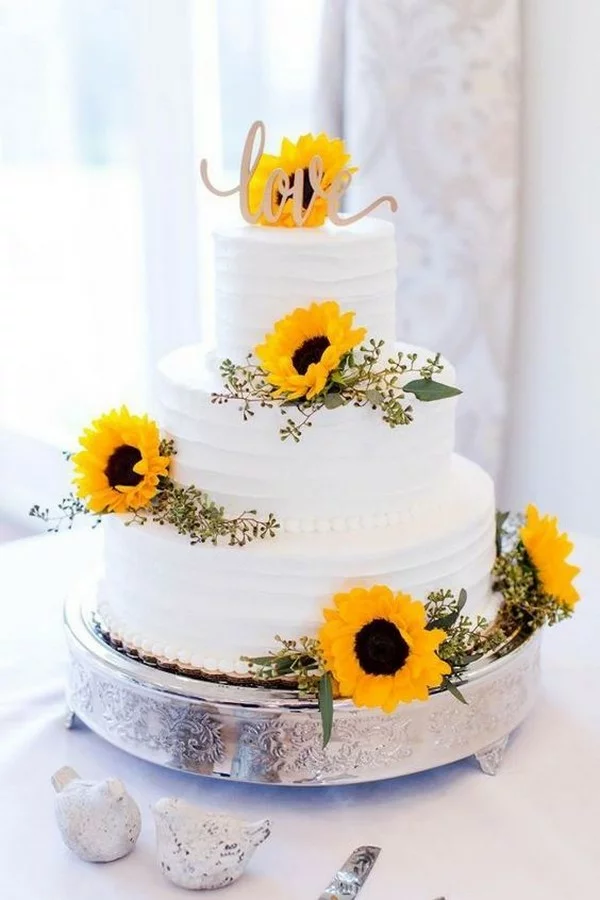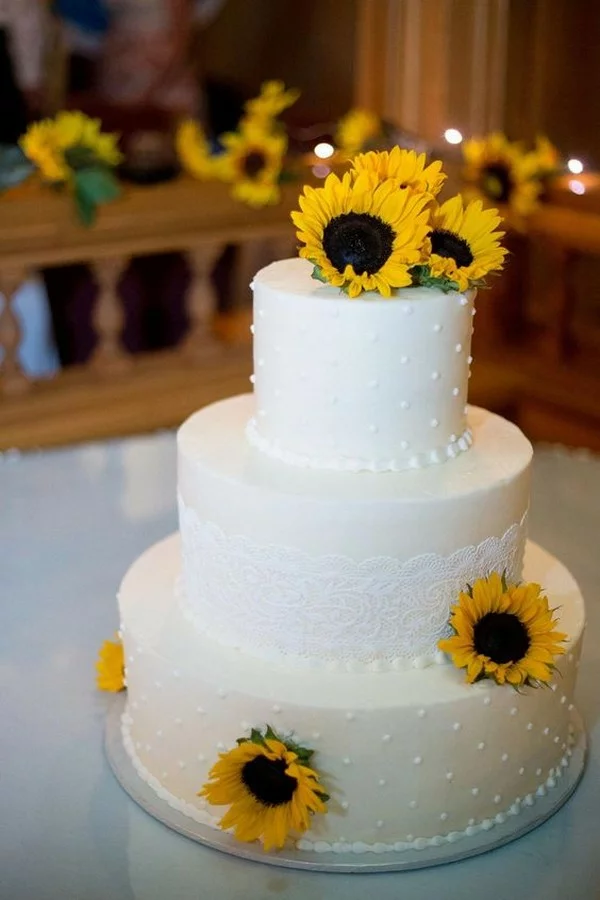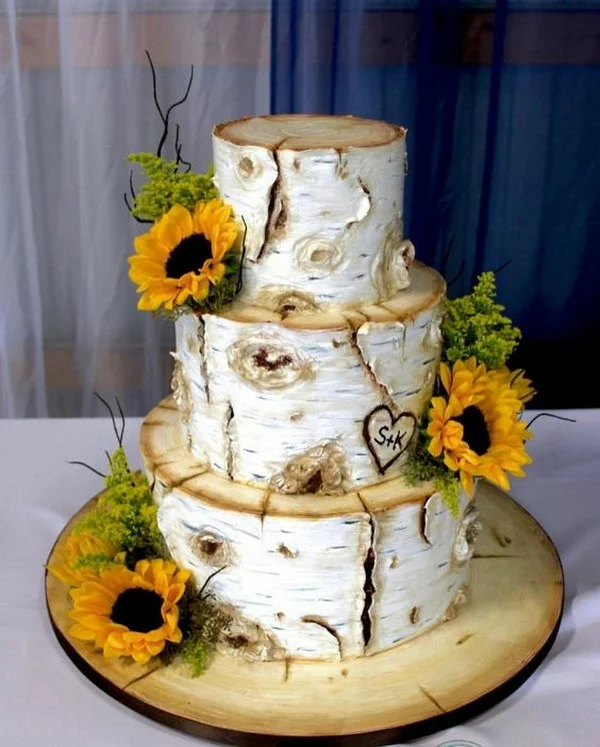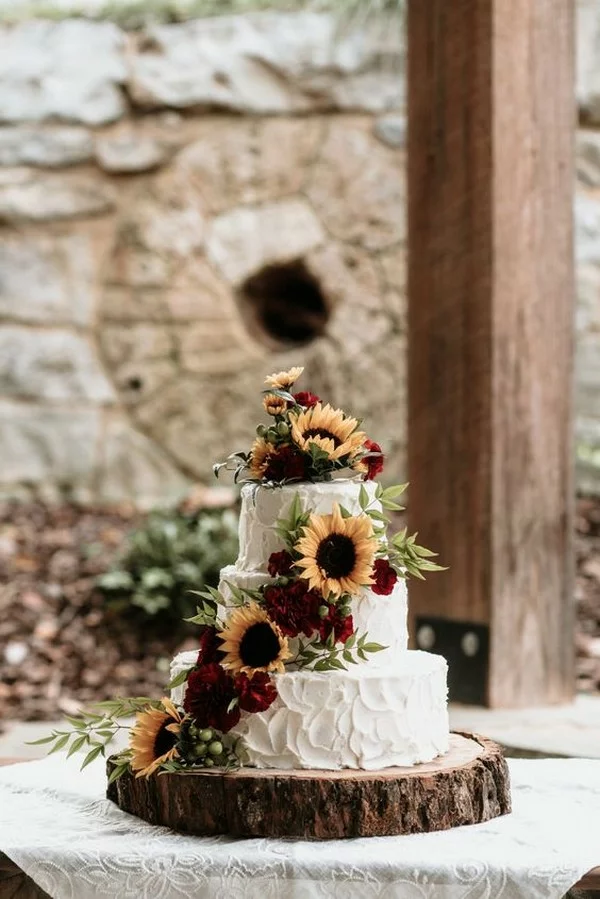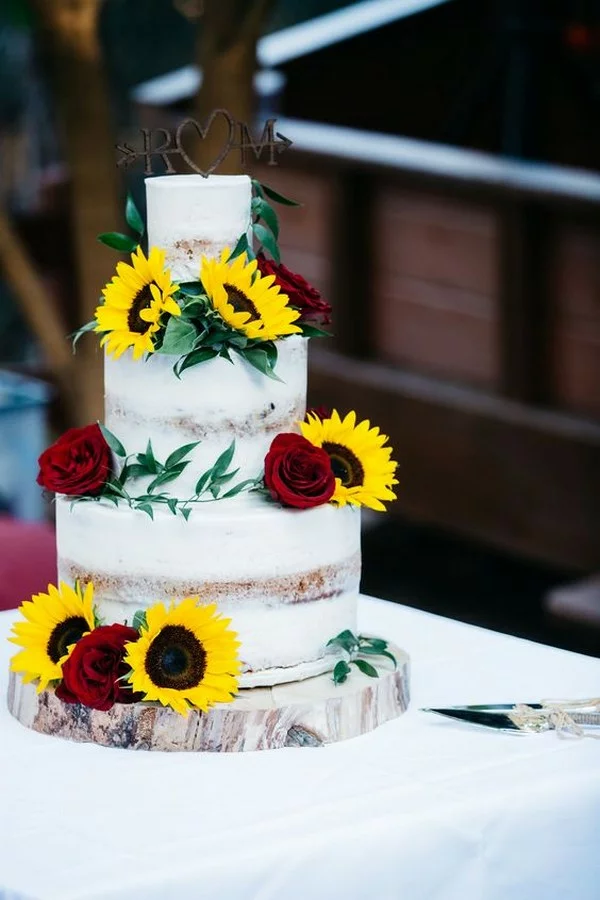 More Sunflower Wedding Ideas