Wedding trends are not permanent, but when it comes to the likes of Navy blue, they never go out of fashion. A navy blue color palette is always a best option for wedding colours no matter what season it is. Additionally, navy blue complements practically every other colour brilliantly, including somber burgundy and pastel colors like blush pink. Check out these 8 excellent wedding colour combo ideas I've compiled if you're a lover of navy blue and want some inspiration for your own wedding designs.
Rustic navy blue wedding color has details that are absolutely worth it and you must not miss out on them.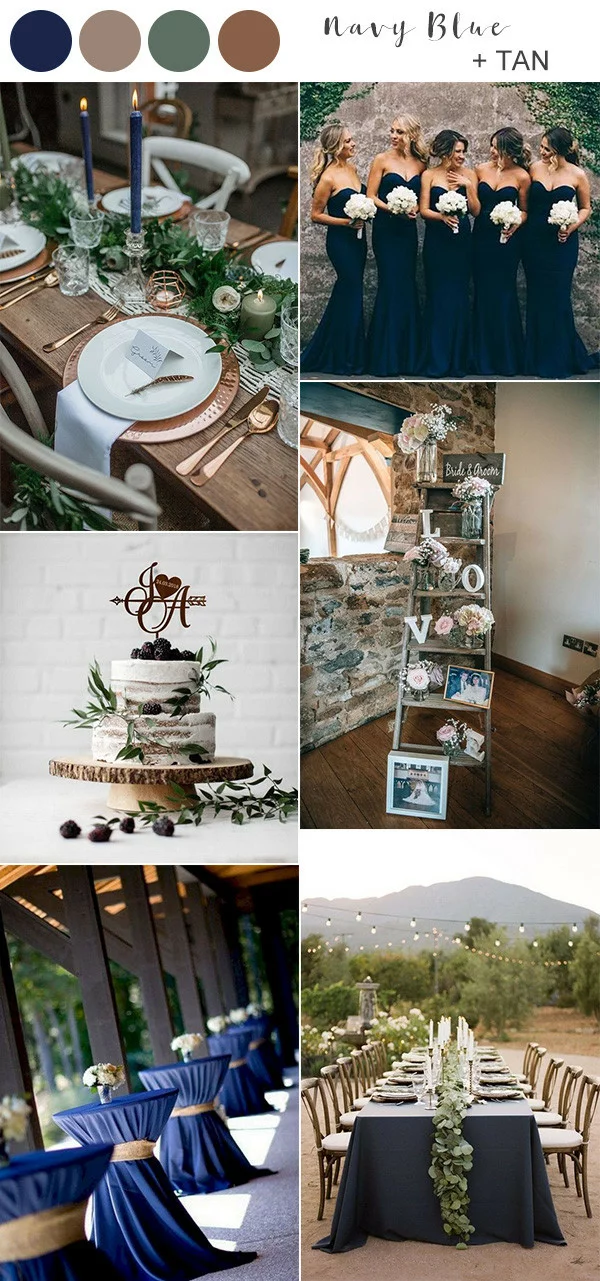 The navy and lavender wedding palette pairs classic romance with a touch of boho whimsy, and it looks absolutely stunning.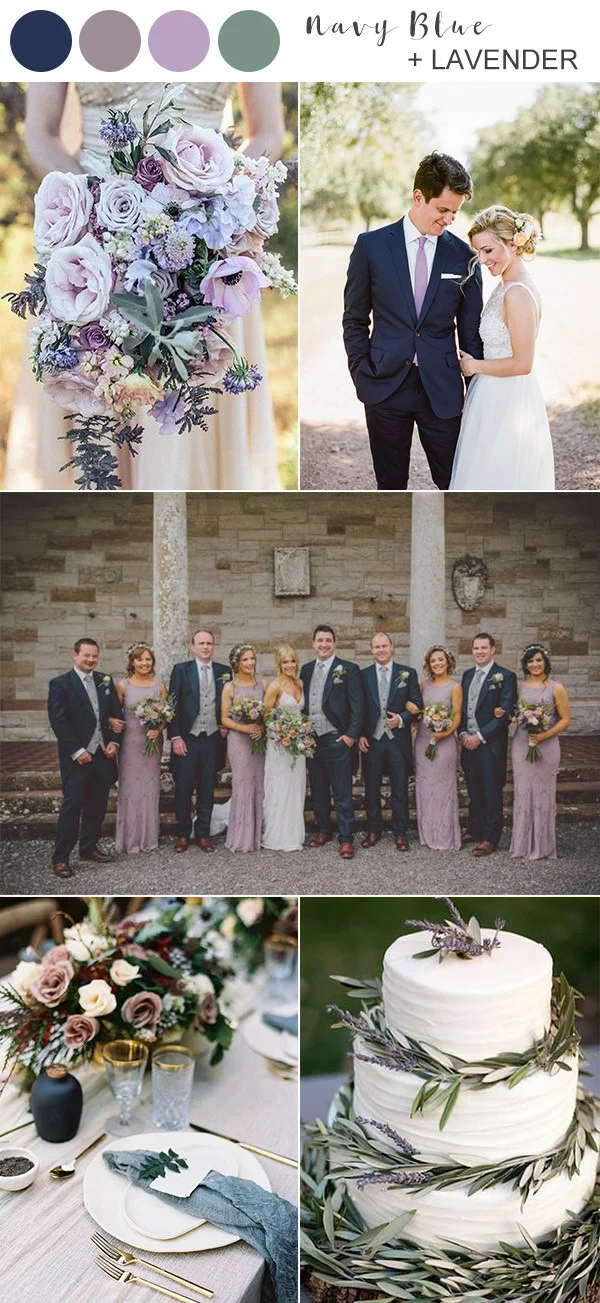 A wedding color palette that works almost all seasons and in all themes, no matter you're going for a rustic wedding or a beach wedding, Navy and gold is an ideal wedding palette. It's not hard creating wonderful wedding decorations with these colors because they are so chic and amazingly contrasting.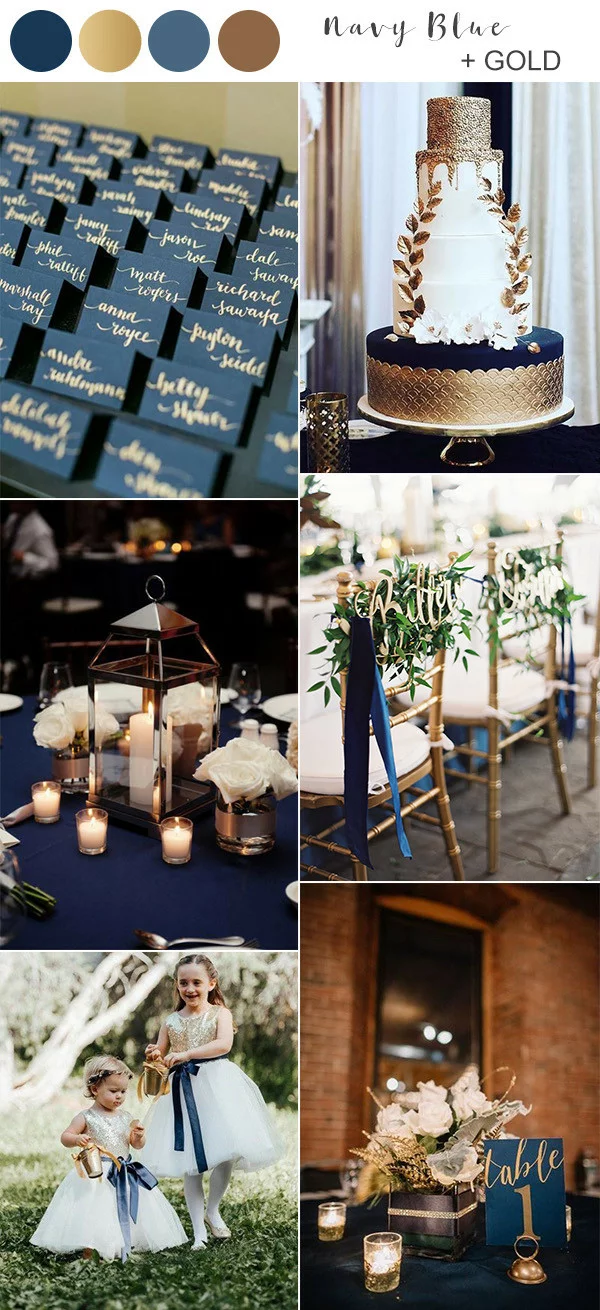 No color matches burgundy as does the navy blue. Grooms with burgundy boutiques and tie in navy suits while brides in burgundy outfits and matching bouquets, how unparalleled this pairing looks.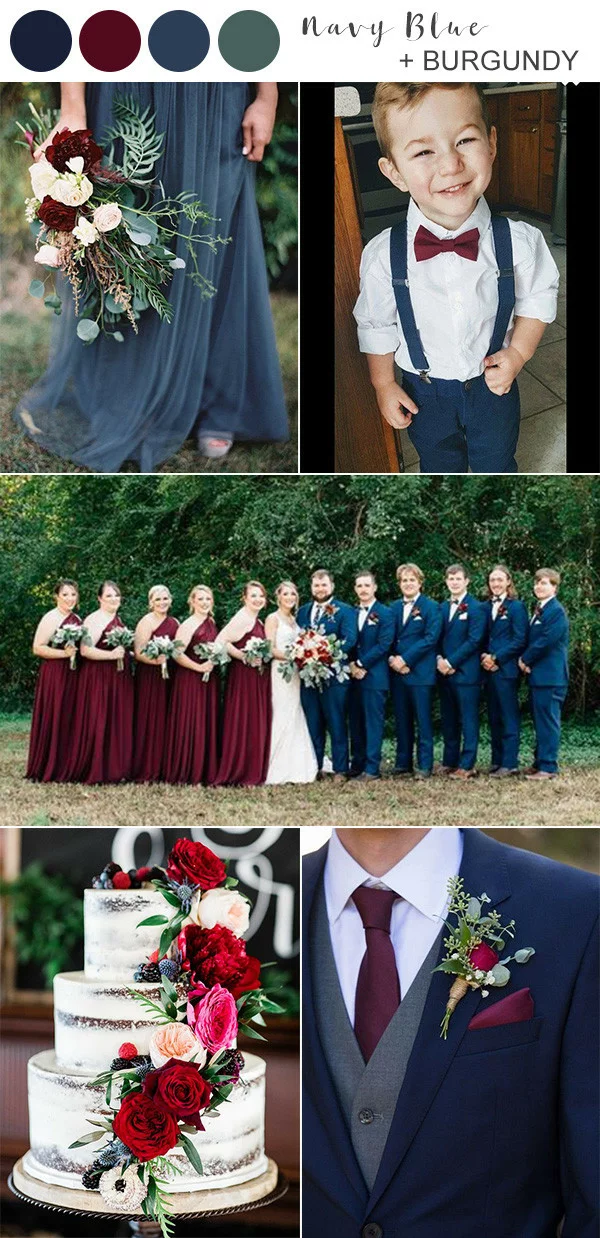 If you are someone who loves navy blue and still prefers something ideal for summer and spring. Here it is then.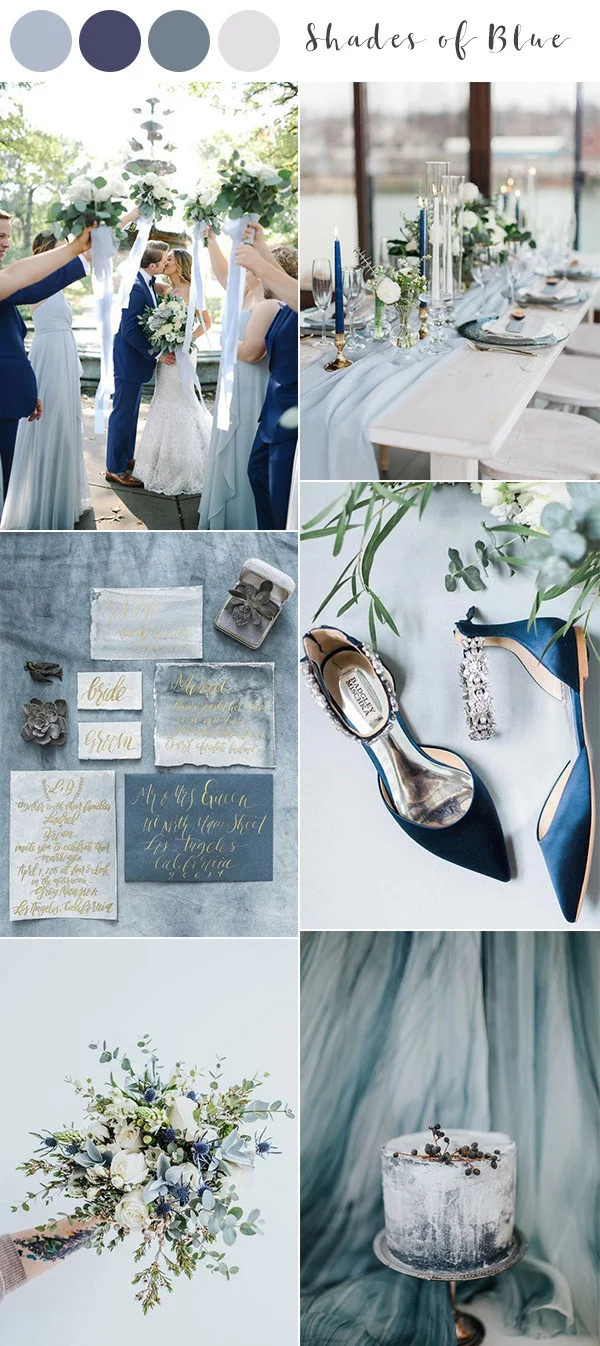 Navy and pink has been one of the most trending wedding color pairing across the year regardless of the wedding themes.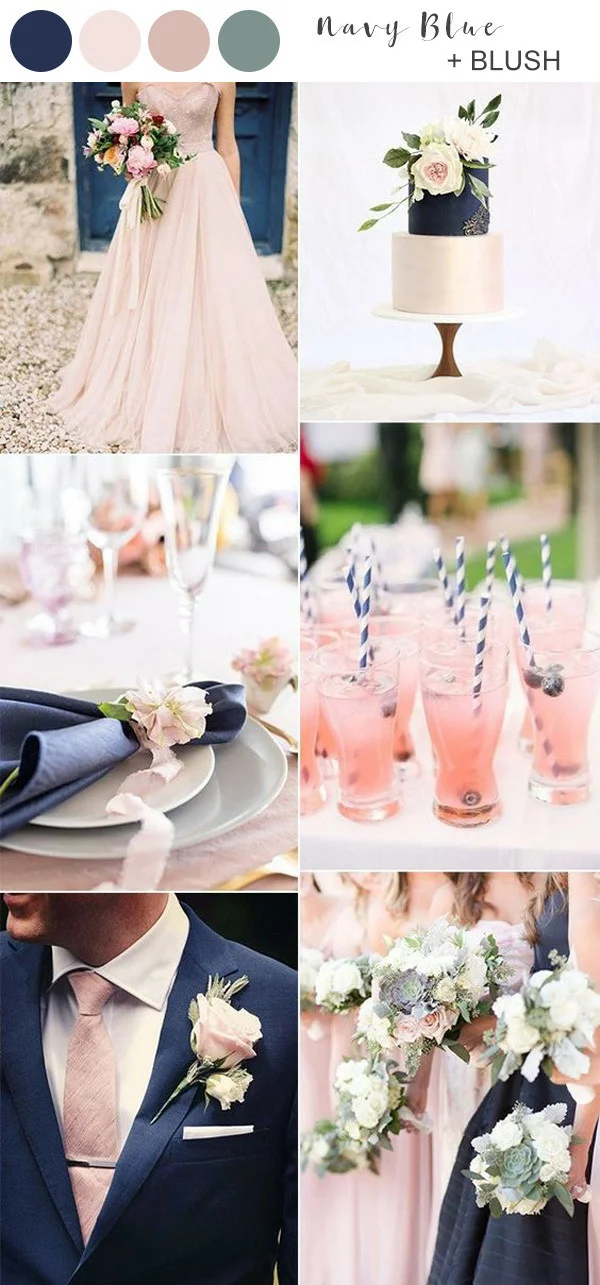 Navy and green is among those gorgeous wedding colors palettes that are useful in all the wedding seasons. Have you considered trying them but don't have any ideas? Well, here they are!
Navy and grey being chic and easy to combine is a vintage wedding color palette that is still trending till this day.