Private, small weddings are now all over. The reason being that they are not just economical and budget friendly but also tend to be more guests focused. For a pleasant, casual and non-awkward vibe between you and the potential guests on such a special occasion, you have to create a sense of human interaction to make the event worth reminiscing in future. There are many ways to tailor your big day as small in no world translates into boring or uninteresting. See down the incredible tiny wedding ideas I've put together for you to get inspired.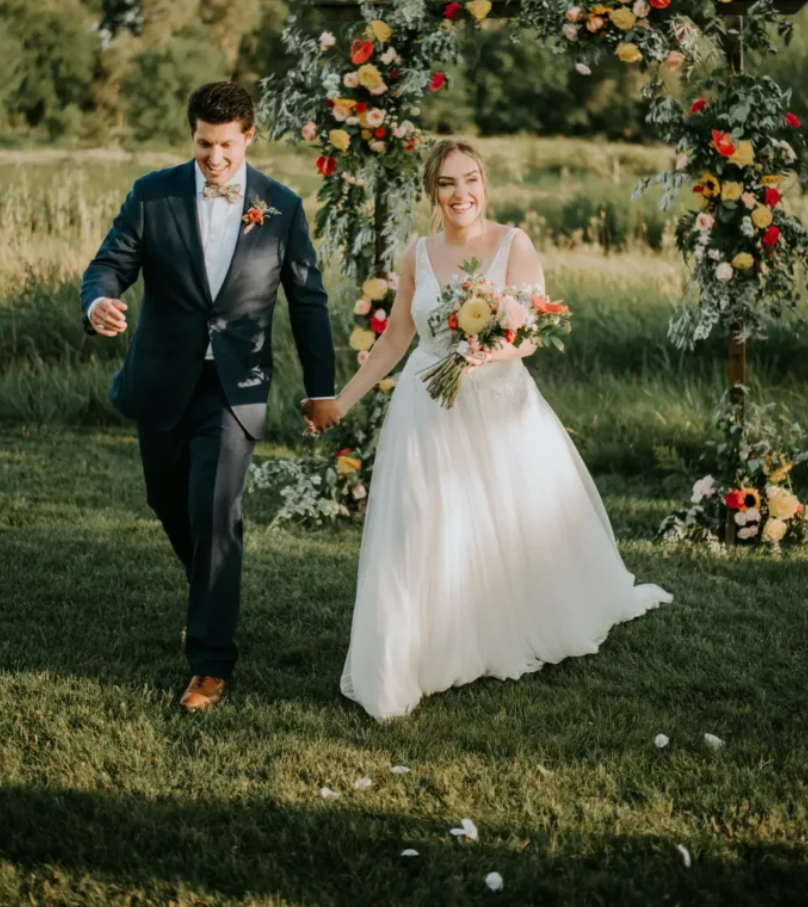 Small Wedding Ceremony on a Budget
Some people may not desire or even have the option of a grand, lavish wedding. Mainly because couples choose to celebrate with their closest friends and family, smaller weddings are becoming increasingly popular now. A reduced guest list enables you to focus more on making the occasion special and memorable for both you and your guests.
A wedding with a guest list of fewer than 50 individuals is regarded to be a small wedding because the most weddings on average have about 100 guests. It's totally up to you to decide how big or small wedding will be; just bear in mind that configuring a guest list can be challenging. Because of the social constraints, a guest list of 50 may soon extend to 60, 70 or more with visitors.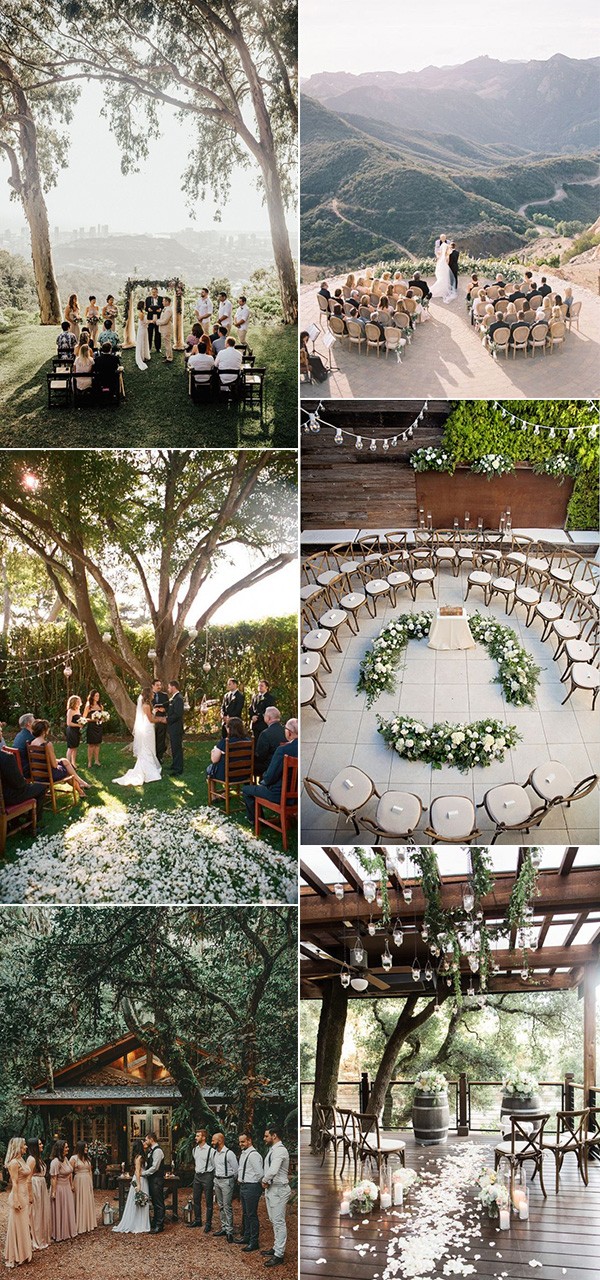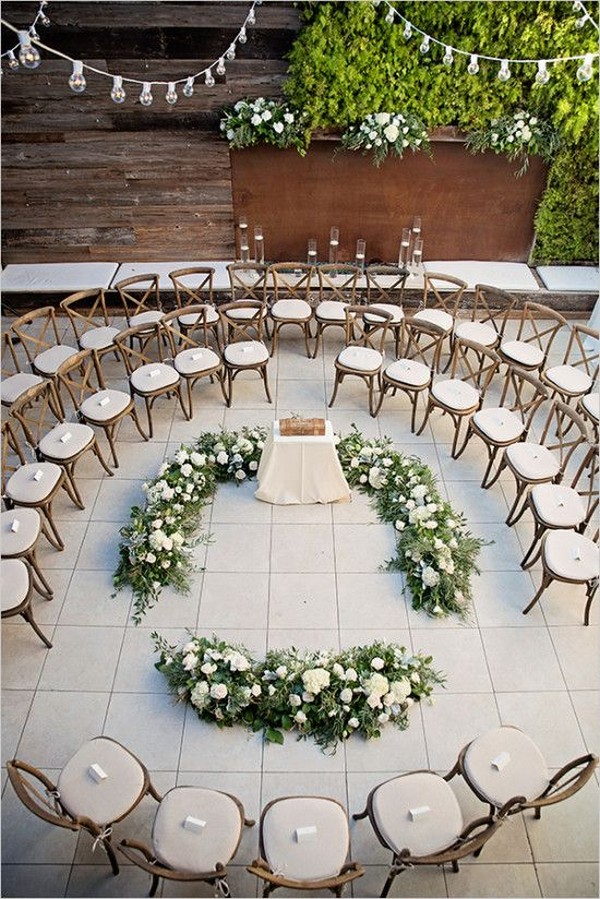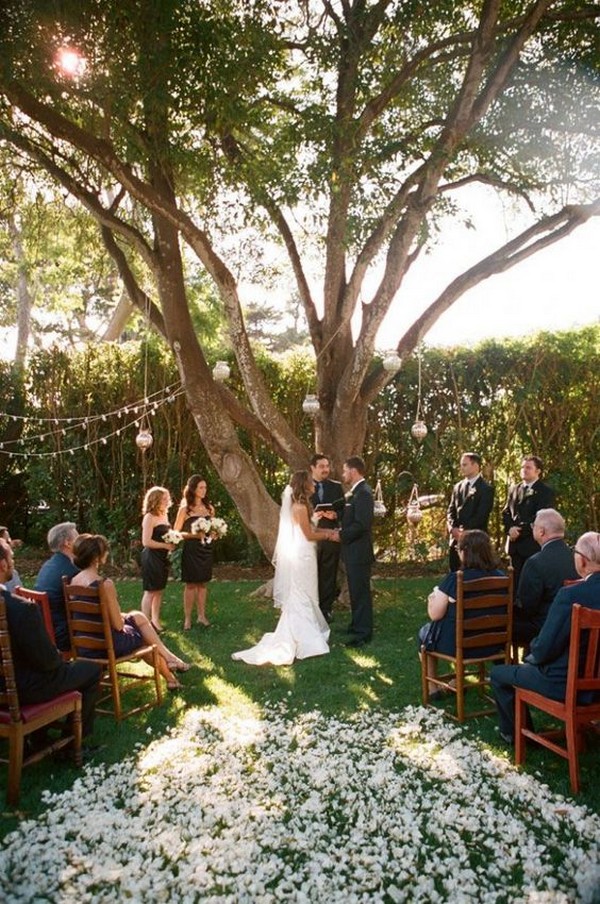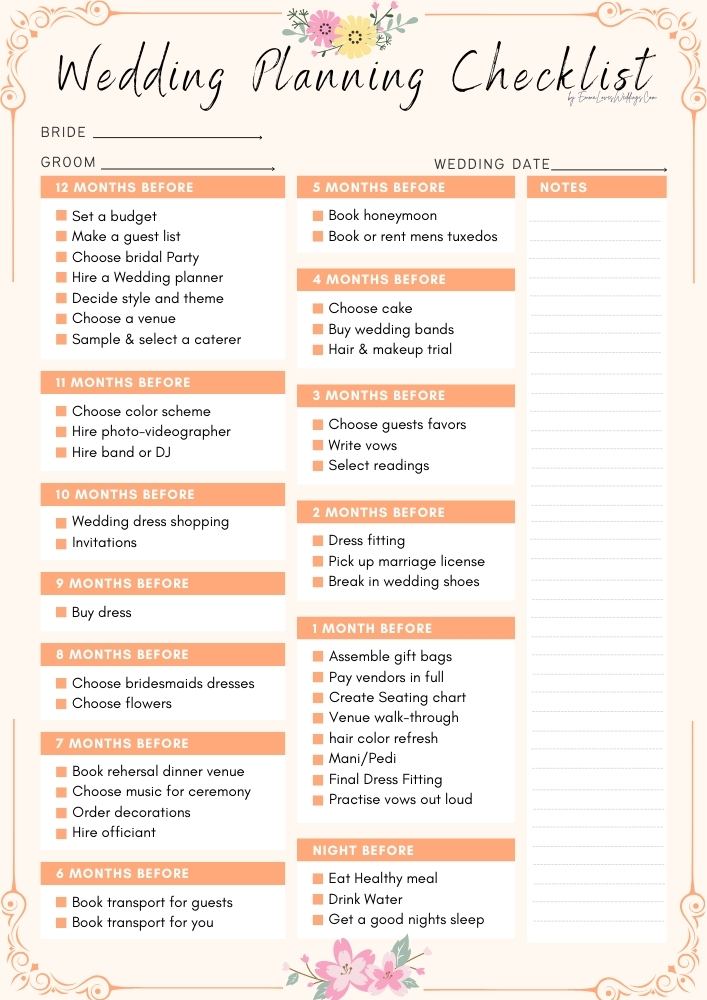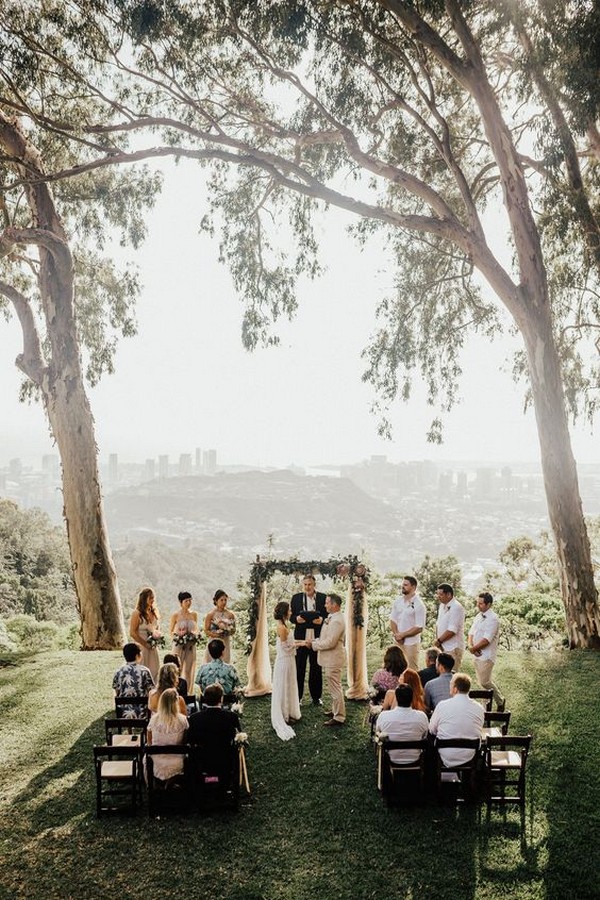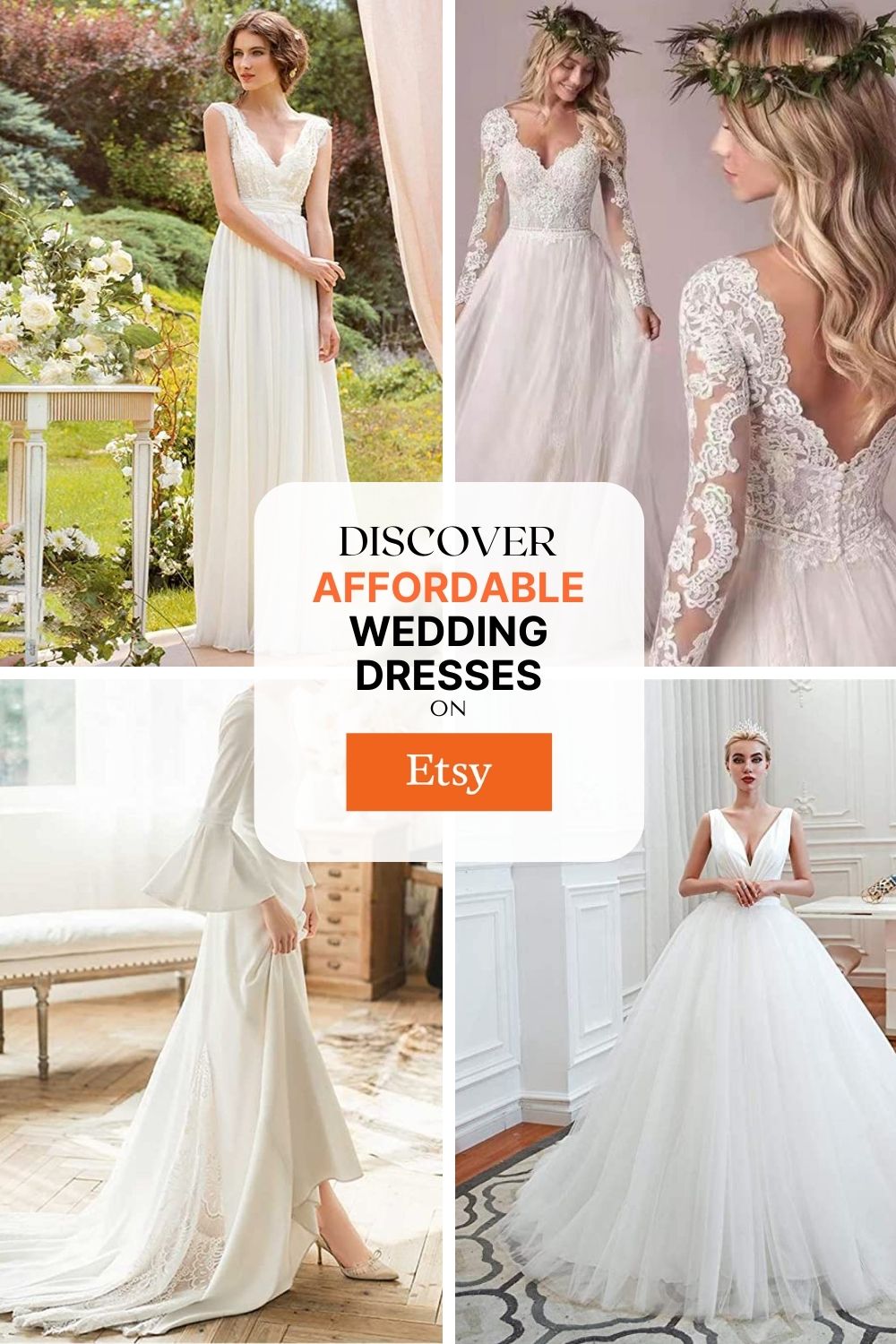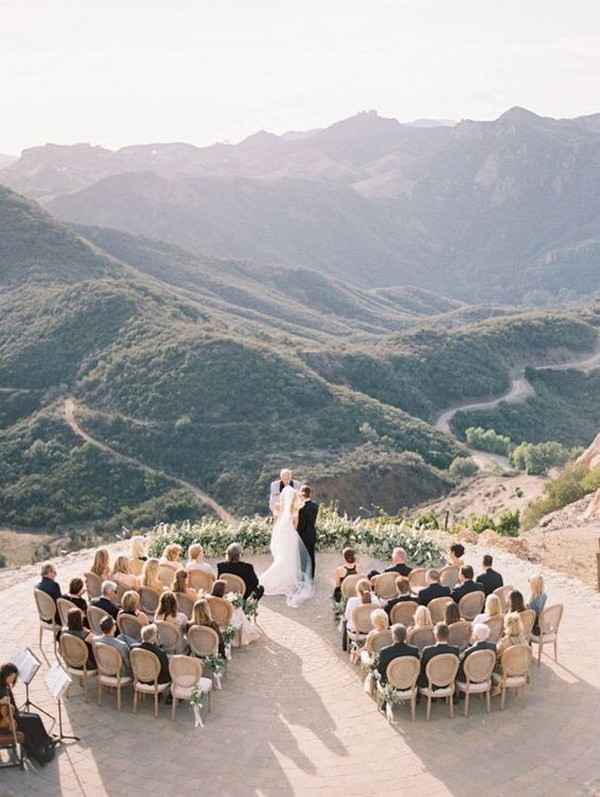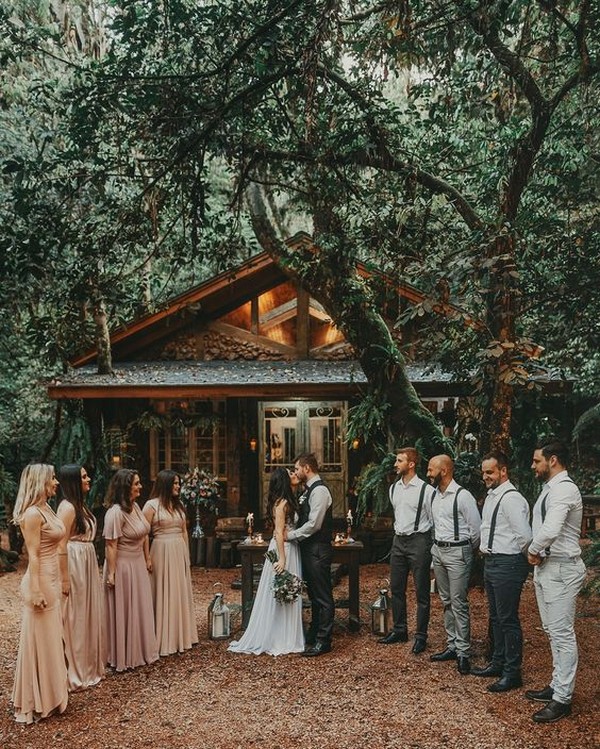 What's considered a small wedding on a budget?
1. A Non-conventional Venue Is a Good Option
Your goal should not be to always fit hundreds of people under the same roof, you can be a little extra creative with your venue too by planning the event somewhere unorthodox. Like if you and your fiancé met a coffee shop or library, they can turn out to be a good site to get married. The emotional significance of this particular day may also grow as a result.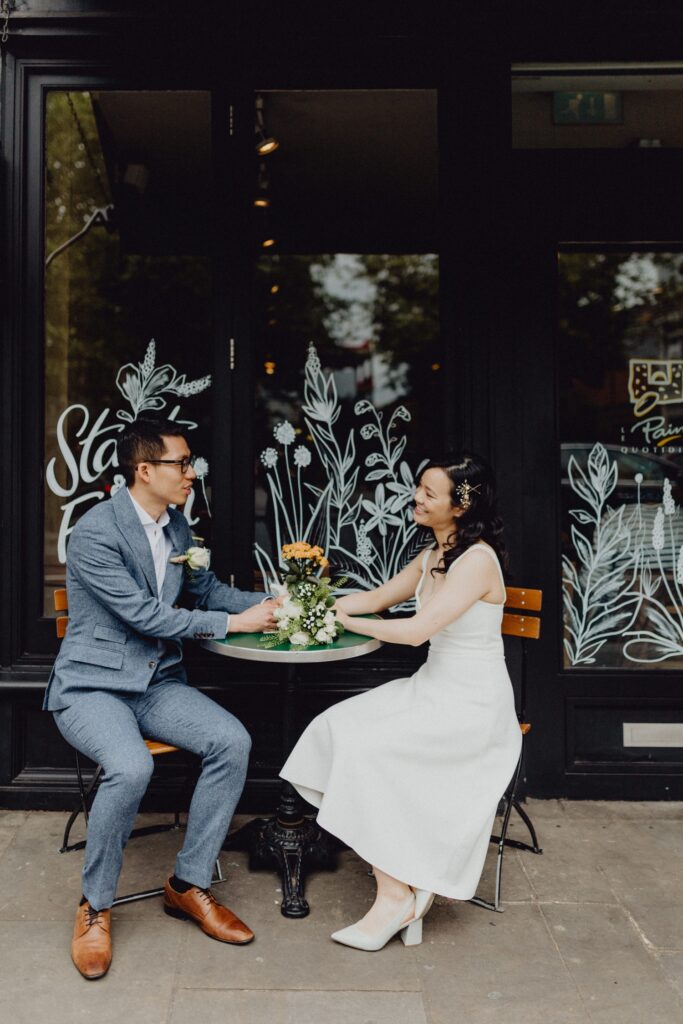 2. Marriage at City Hall
By deciding City Hall as your wedding location rather than a typical wedding place, you can also spare some money. Check the maximum guests allowed before selecting your day so you may determine who to invite, keeping the photographer in mind as well!
Another perk of getting married at City Hall is that you can celebrate accordingly and however you want. A simple meal for close friends and family or a bigger celebration can all be organized to record the event.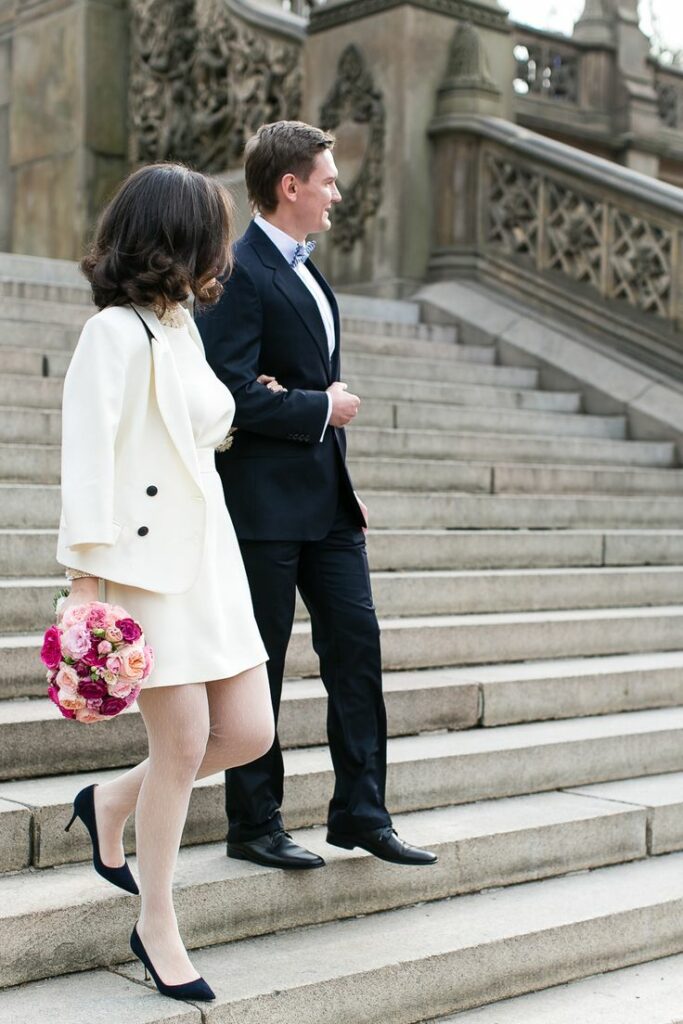 3. Destination Wedding At Your Favorite Location
Although a destination wedding would become expensive, especially if you wish to travel far and invite a lot of guests however a destination wedding is a pleasant option to make your wedding small and private. Destination weddings typically have a smaller guest list than local weddings because many people won't be able to go to a wedding that is far away. Maybe you and your partner have a special target in mind to go on vacation already, so wait no further. Additionally, you won't have to go elsewhere for your honeymoon.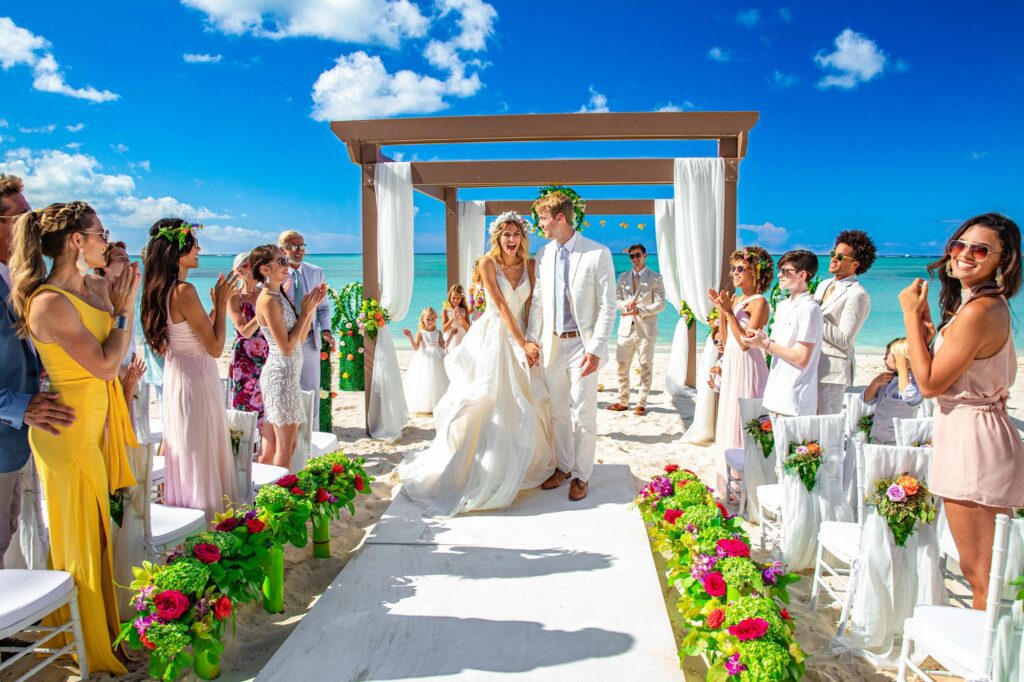 4. Wedding Reception In A Backyard
When organizing your wedding, think about hosting the event at your house or a close family member's house. A small wedding can always be staged in the backyard because it's so convenient for you as well as the guests.
It's far easier to commemorate your love for your counterpart with a wedding in the tranquility of your own backyard. You can use lots of green, wildflowers, and string lights if you wish to create a natural effect. Consider booking a big table and a couple couches for a small event to give your guests a lovely place to hang out. Playing games like corn hole or badminton in the garden is another fantastic option that should not be ruled out either. Even your lawn may be fashioned into a dance floor using wood pallets.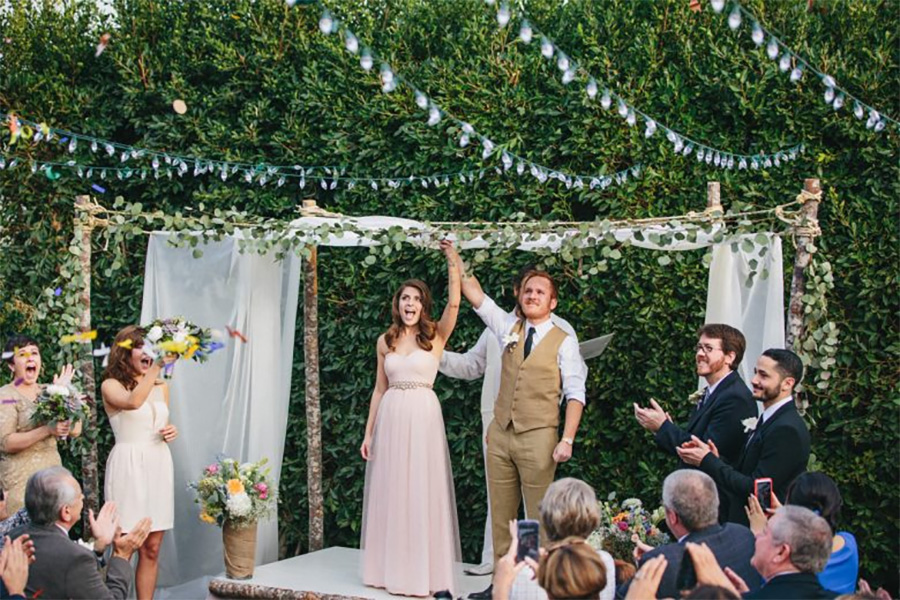 5. Getting Married On A Boat
To craft a more oceanic feel, think of tying the knot on a small yacht or a boat. Beautiful, isn't it? Your wedding photographs would certainly look stunning against that city skyline. The perfect way to end your wedding celebration would be with a Jet Ski exit, and your guests are welcome to participate in the excitement.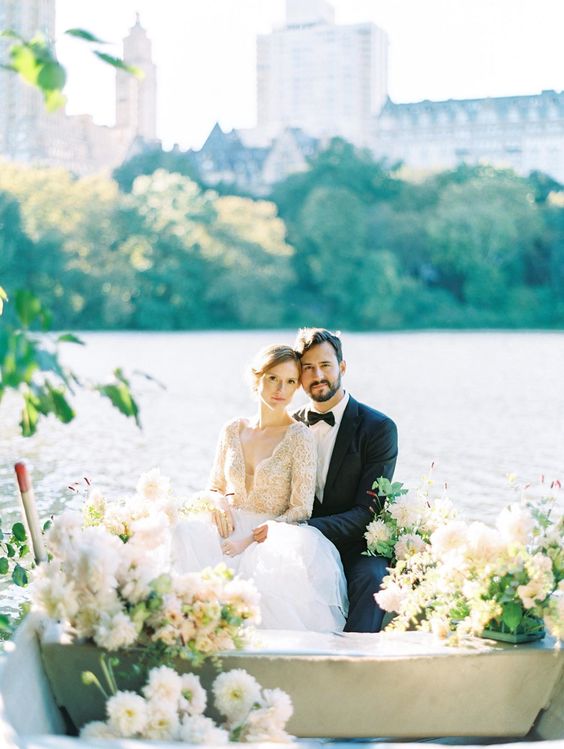 6. Marriage In A Family House
An in-home celebration is one of our favorite and most economical alternatives for a small wedding. If you want to get married at home but would prefer to keep it indoors based on the weather or your personal tastes, think about getting married in a family residence. The happy couple's home, their parents' home, or the home of another family member or family friend could all be the potential hosts if they are willing to do so.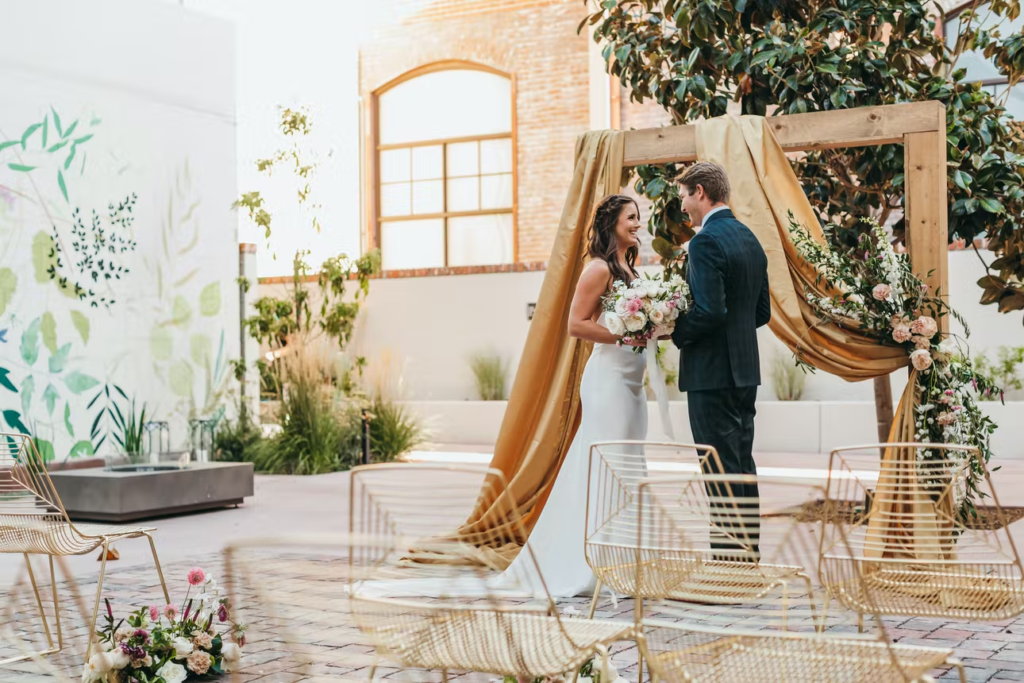 7. Employing A Food Truck Than A Caterer
Owing to the low capacity to host big crowds of people, food trucks might not be an appropriate option for large families. What will your guests enthuseenthuse and ooze over when it comes to the food? Maybe it's the same truck you and your partner saw a lot of times in college? Now, it's even better! If you intend, you can collaborate with the owner of the food truck yourself to create a special menu for the evening or even a late-night snack. An ice cream cart or even a mobile bar where your visitors may create their own drinks can also be considered as an alternative to a food truck.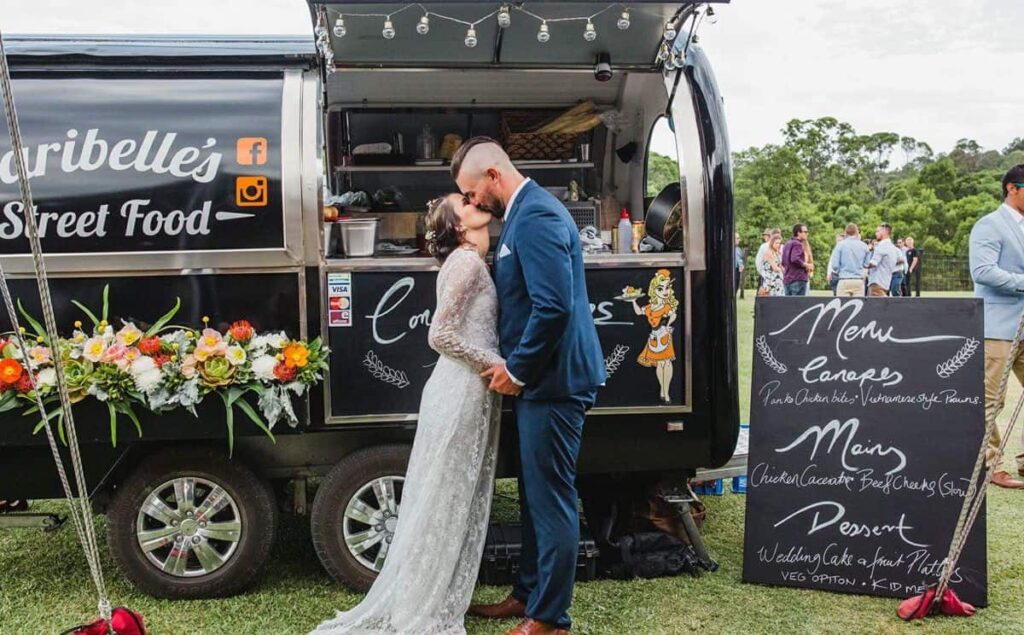 8. How About A Potluck Meal
In case of inviting a select group of family and friends who are also skilled cooks, you can think about having a potluck lunch for the reception. You may suggest each guest to bring their special cuisine. This is a great chance for guests at your intimate wedding to socialize and perhaps even share recipes.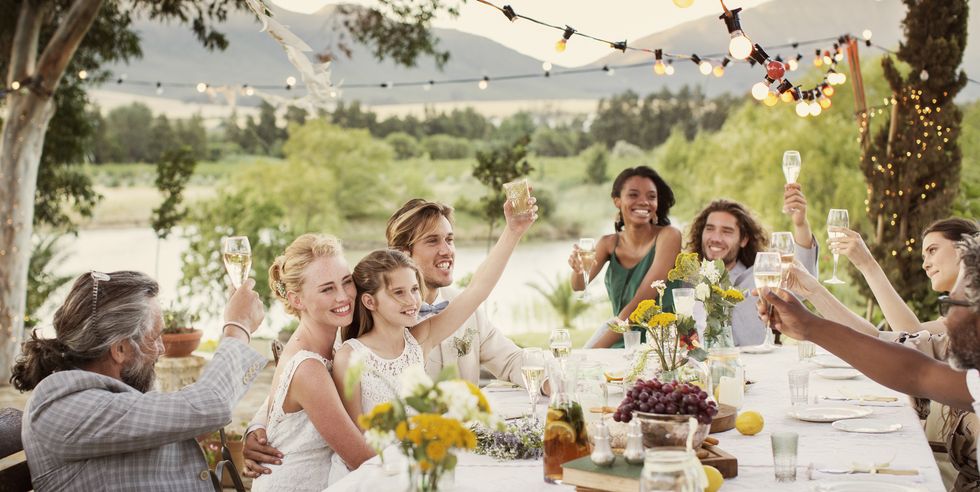 9. A Small Brunch Wedding
It definitely is an amazing option if you want a small, distinctive wedding. A wonderful opportunity to display your love and affection for one another is sharing the most important meal of the day together. Serve your friends and family the Belgian waffles, mimosas, fresh fruit, and muffins for brunch. Who does not like brunch food, so it's a perfect way to make your wedding stand out?
10. Make A Playlist Or Trace A local Musician
For smaller gatherings, it's easier to play the music that all of your guests will like and enjoy. Devise a playlist of your own as a couple to be played at the reception or hire some local talent. Include a note in your RSVPs asking for music suggestions so that everyone may dance the night away to their favorite song. Make sure there is a dance floor wherever your wedding is being organized.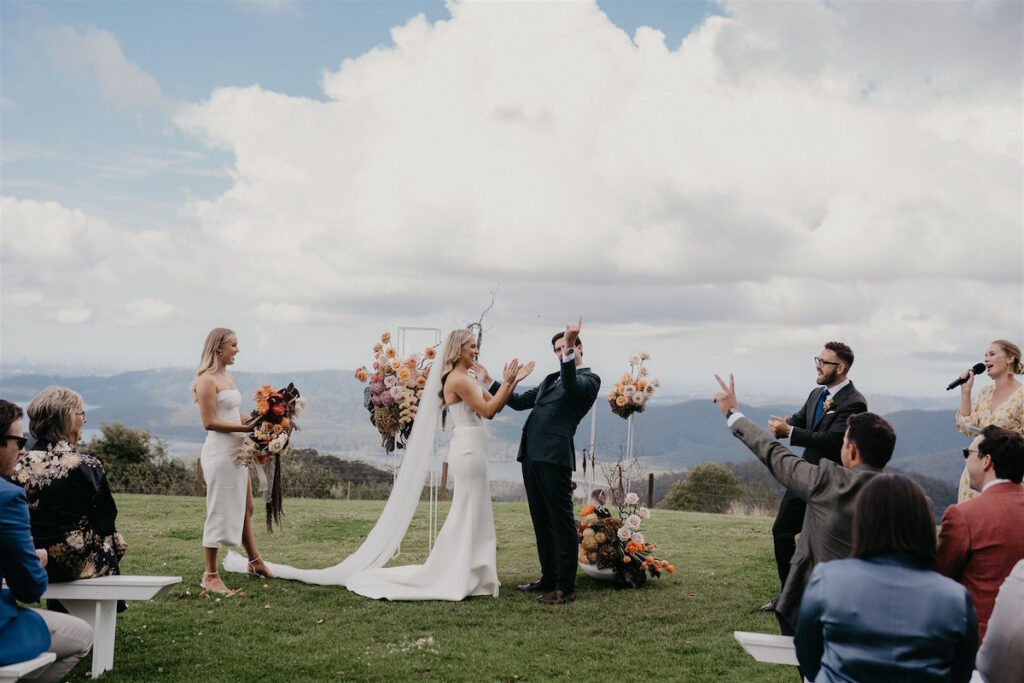 11. A Chapel Wedding
Another excellent option for a small wedding is a chapel ceremony! Chapels are typically more modest and non-denominational than other sorts of religious venues, unless you want a religious ceremony altogether.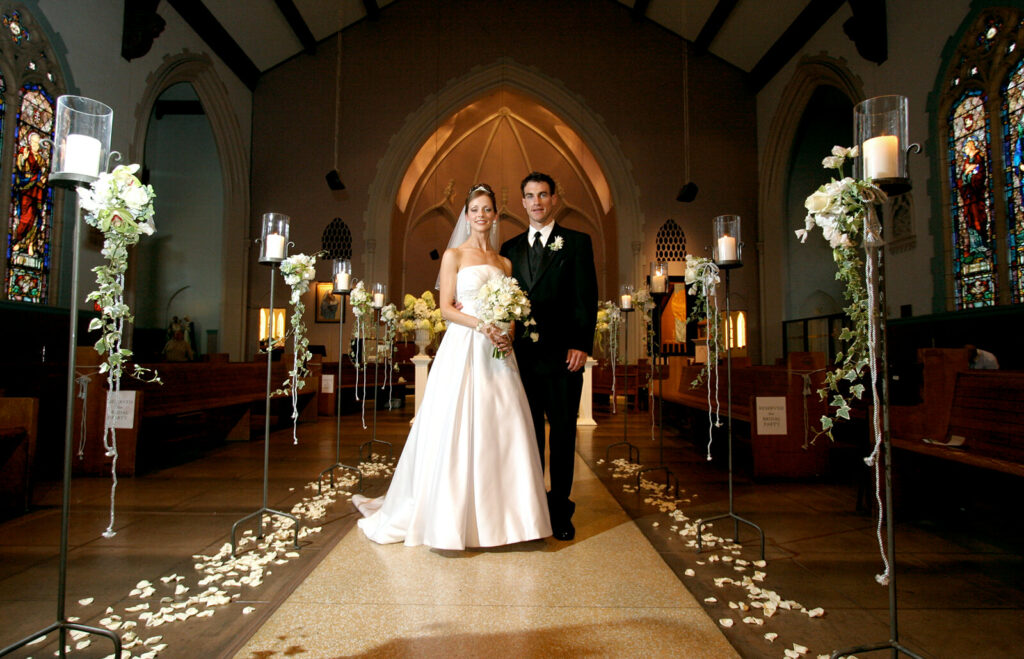 12. Getting Married On A Camping Trip
How much time does your significant other and you like to devote outdoors? You can have a small, intimate wedding with a few of your closest friends while camping with some family and friends. S'mores can be served to your guests at a neighboring campsites in place of wedding cake. In most campgrounds, park pavilions are attainable for hiring. The following day, you can go trekking or to the beach while recalling the wedding's funniest moments. Find a campsite with a hotel close by if your visitors don't wish to camp.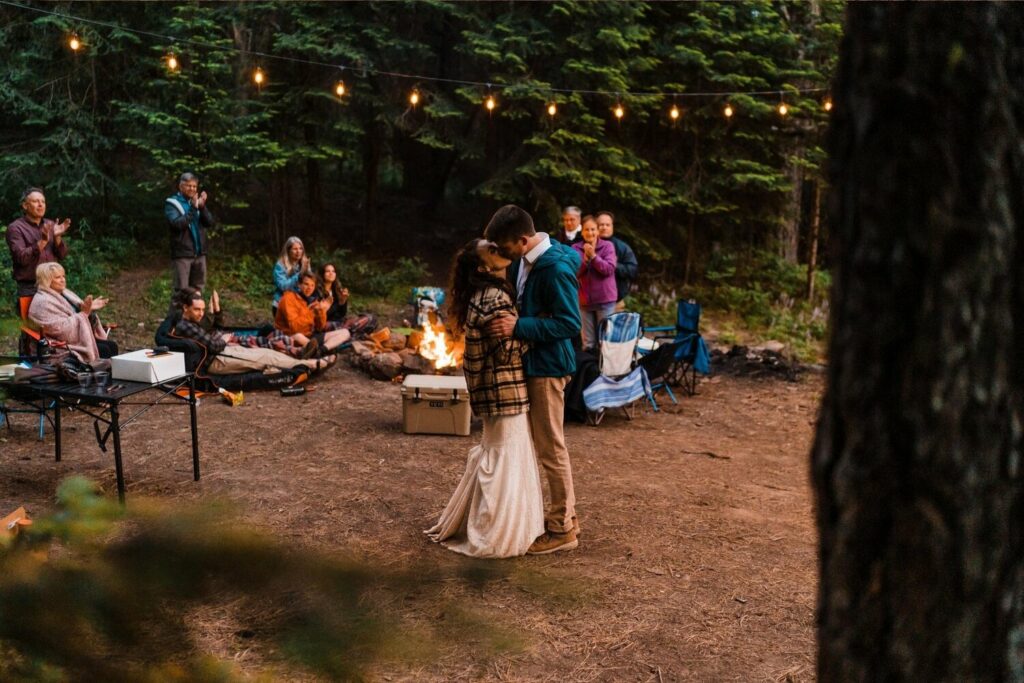 13. Out-Of-The-Box Venues
You are left with plenty of options for the venue when you are planning a smaller wedding. With a short group, don't be reluctant to think outside the box. You can choose any place non traditional that you prefer and can fit your guests over there for your wedding.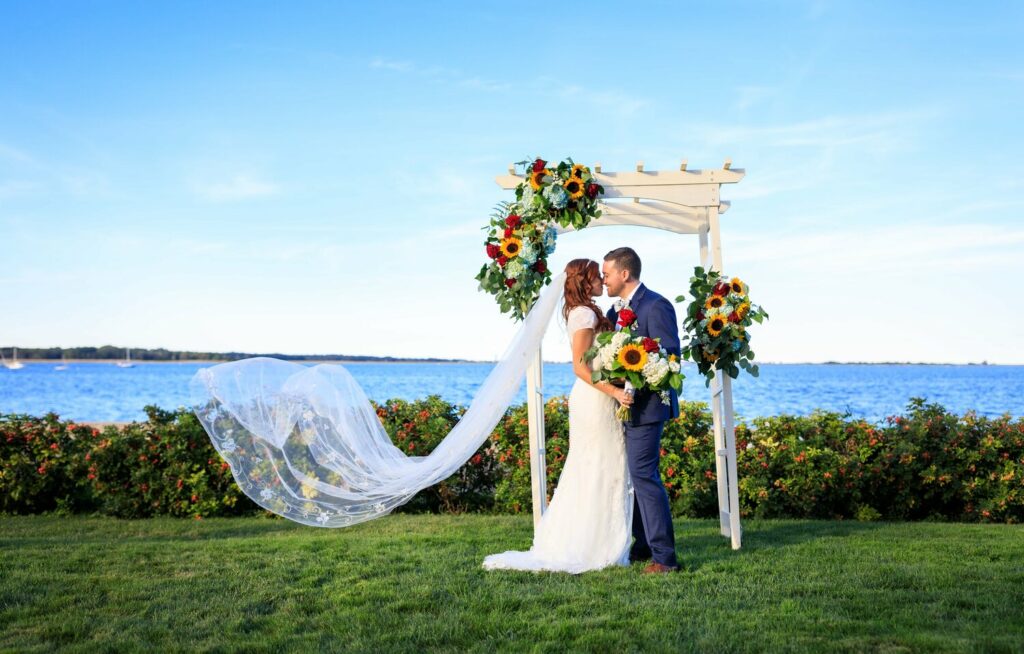 14. Taking A Group Photo
Despite the fact that it seems tough to get everyone in a group photo at a big wedding, if your guest list is under 100, a good photographer can fit everyone in. A wonderful approach to keep the event in your memory is with a heart-shaped photograph of you and your guests gathered outside the venue.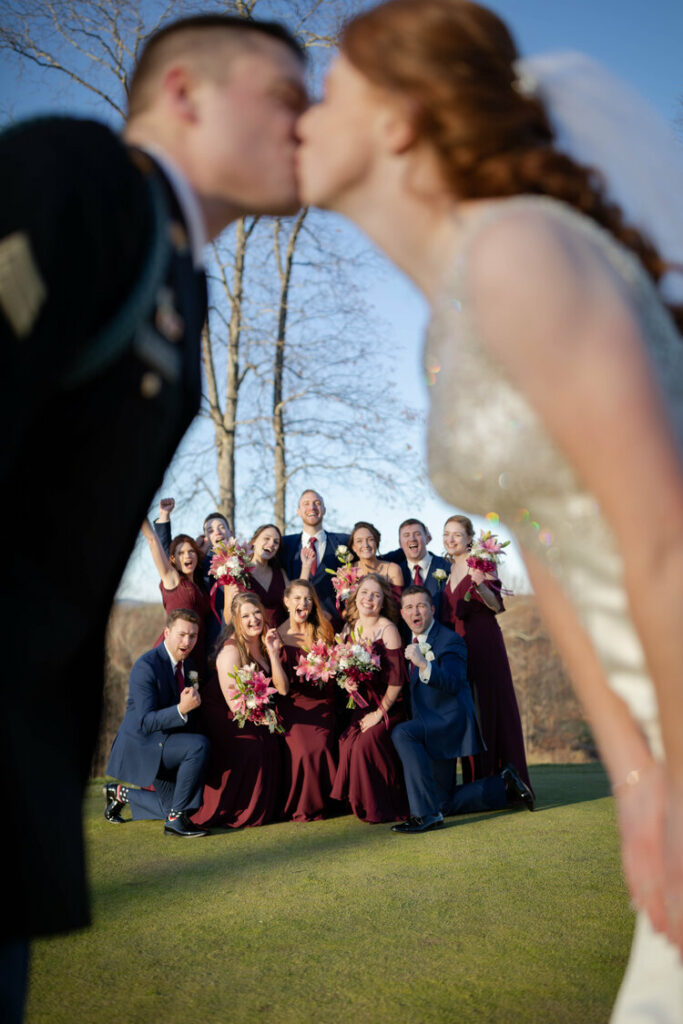 15. Family Style Dinner
Regardless of the matter where your small wedding is planned, you can conveniently enjoy a family-style meal there. Whether you're all eating a huge lunch or everyone is getting their own dish, all you need to do is to bring out a long table so everyone can sit together.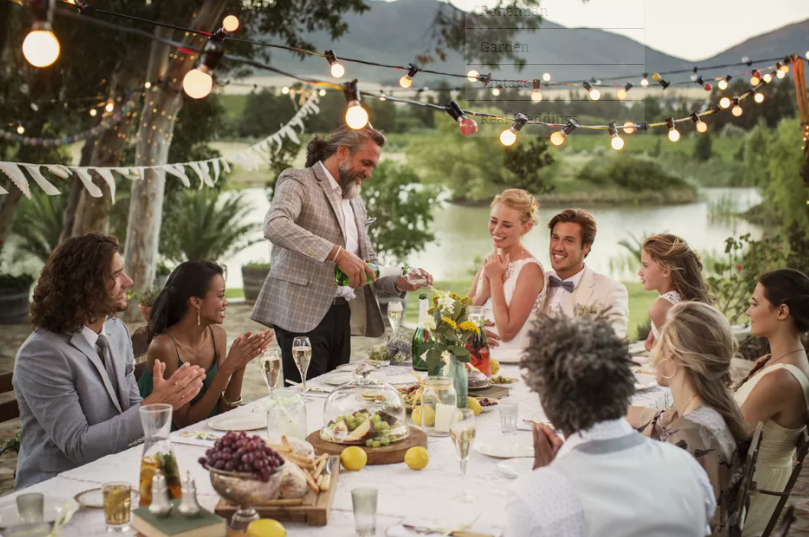 16. Focus On Special Things
Arranging a small wedding leaves you to spend more money on the elements that are really important for you as a couple. Whether it's the flowers, the meal, or the setting, make a list of what matters the most to you and your fiance.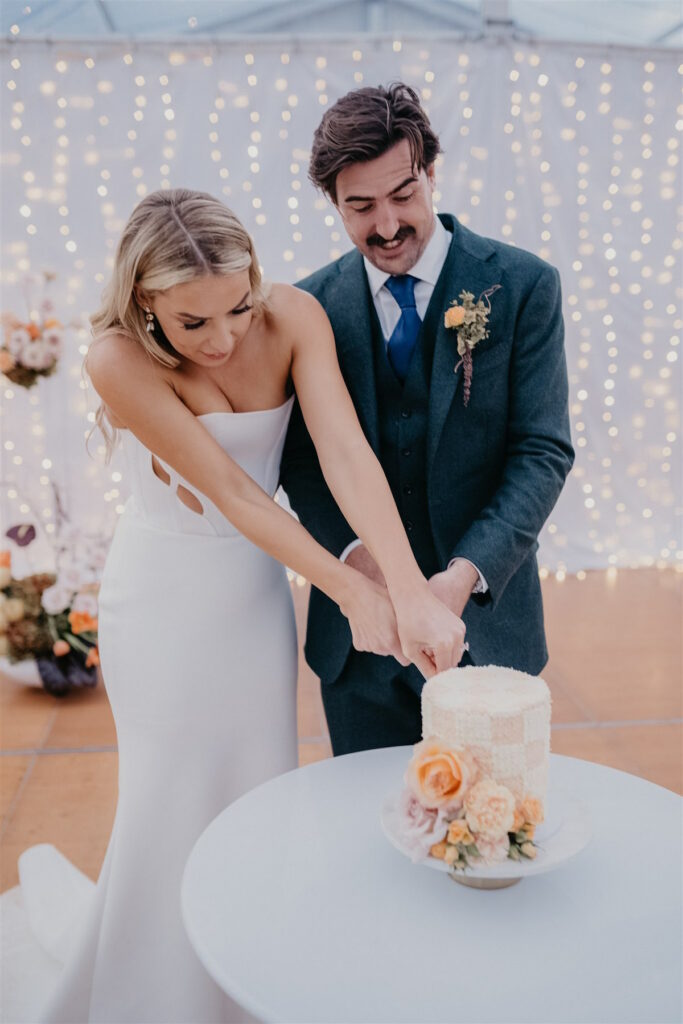 17. Small Gathering, Big Reception
You can have a simple wedding ceremony and a grandiose celebration if you so choose. Many couples these days prefer having a modest ceremony and a sizable reception.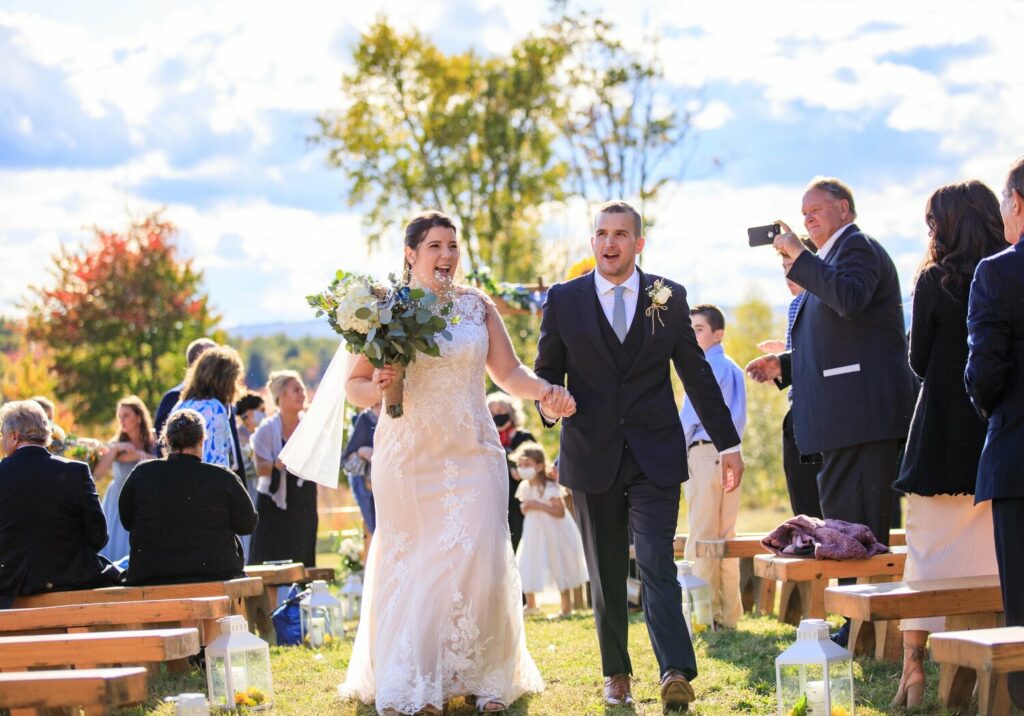 18. Adding A Personal Touch To Invitation
You can express your loved ones and close friends how much you cherish their company on such an big day of your wedding by making individual phone calls to each of them. It will make their day and they will also realize how much do they mean to you.
19. Wedding In The Woods
Place a few chairs for guests, string lights between the trees, and strew flower petals on the ground to design an aisle. This is a simple way to celebrate a significant event with the people that matter the most to you.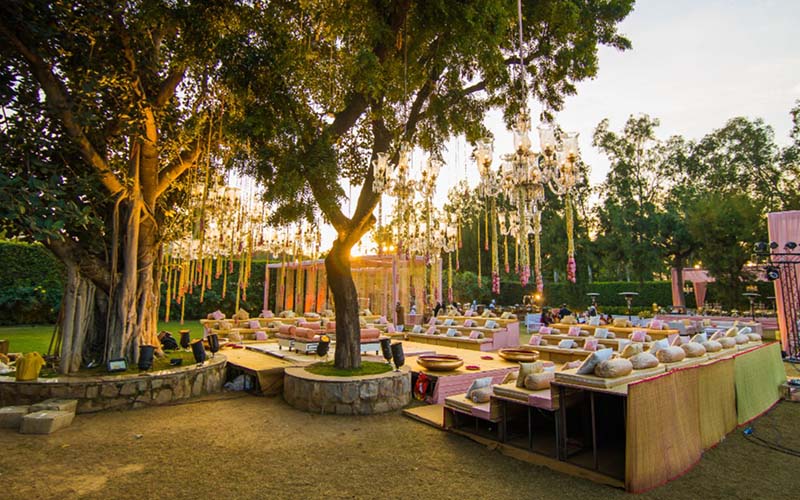 20. Scale Back The Wedding Party
An effective strategy to spare money and keep everyone in line is to have a small bridal party or none at all. If your guest list is small enough, every one of them will be treated like a VIP. You can cut back on the number of attendees in your wedding party to save money by giving up a traditional bridal party.
Once you are done with all the minute details and planning of where and how to hold the wedding, you can now focus on other important matters related.