A perfect wedding hairstyle to look charismatic is as important as the dress and the venue. But to most of the people out there with hair length that is neither short nor long, the genuine choice for suitable hairstyle is a hard nut to crack. Especially when there are plethora of options available depending upon the exact medium length hair sizes. That's why we are here to help you overcome the undue anxiety.
There are so plenty of options to design your medium-length hair on your wedding ceremony including natural curls, half-down look, vintage-inspired Bob, a loose updo, or a half-up. Regardless of the style you choose, always remember to keep your look as natural as it can staying true to your own self. You can go through all the stunning medium-length wedding hairstyles down below.
◾ 18 Stunning Rose Gold Wedding Ideas for 2022
◾ 12 Simple Green and White Wedding Centerpieces On A Budget
◾ 30 Navy Blue and Greenery Wedding Ideas Trending in 2022
Updo Wedding Hairstyles for Medium Length Hair
What are the best updos for medium length? Although it almost entirely depends upon the event. We can summarize the list of most famous hairstyles for medium length with a short summary. In short, we can name these: Simple knots, buns and French Knots, up hairstyles with ends tucked and finally braided updos. To get a detailed overview you can surf down further.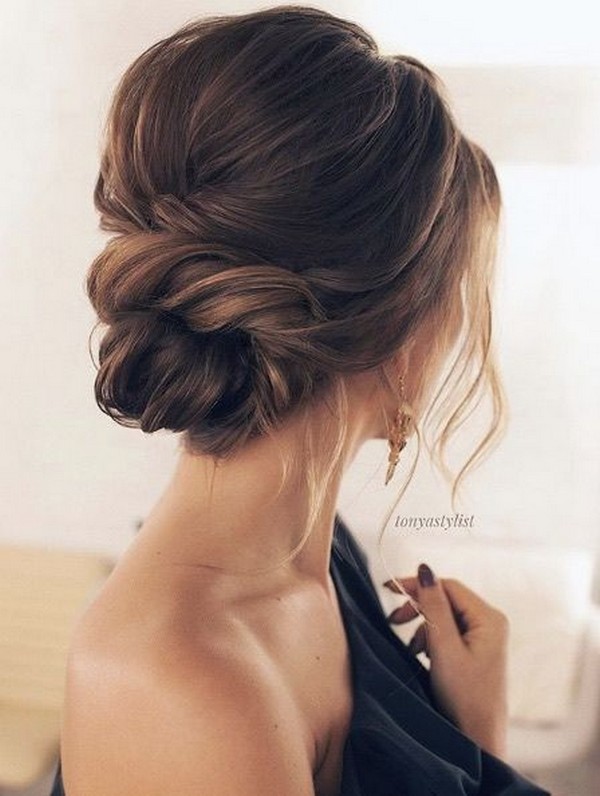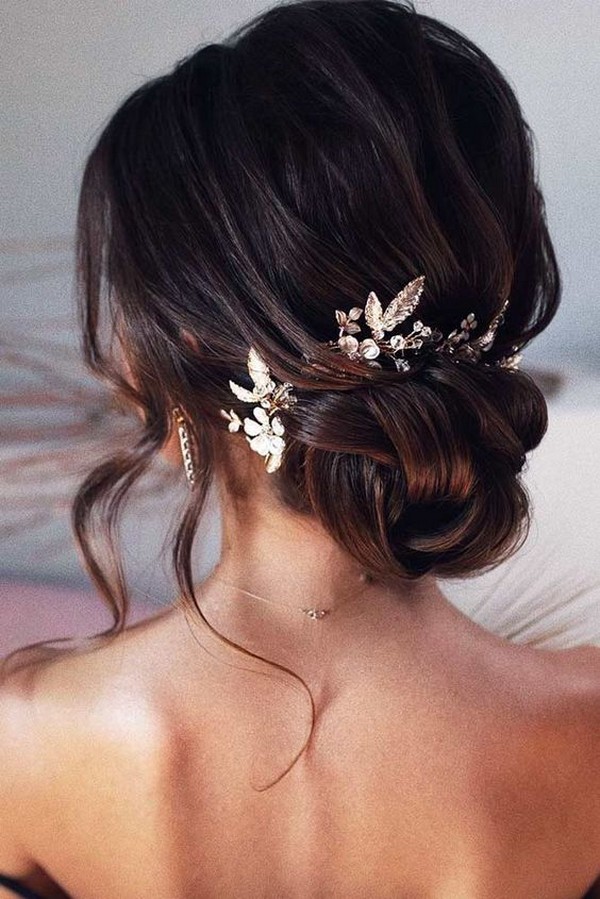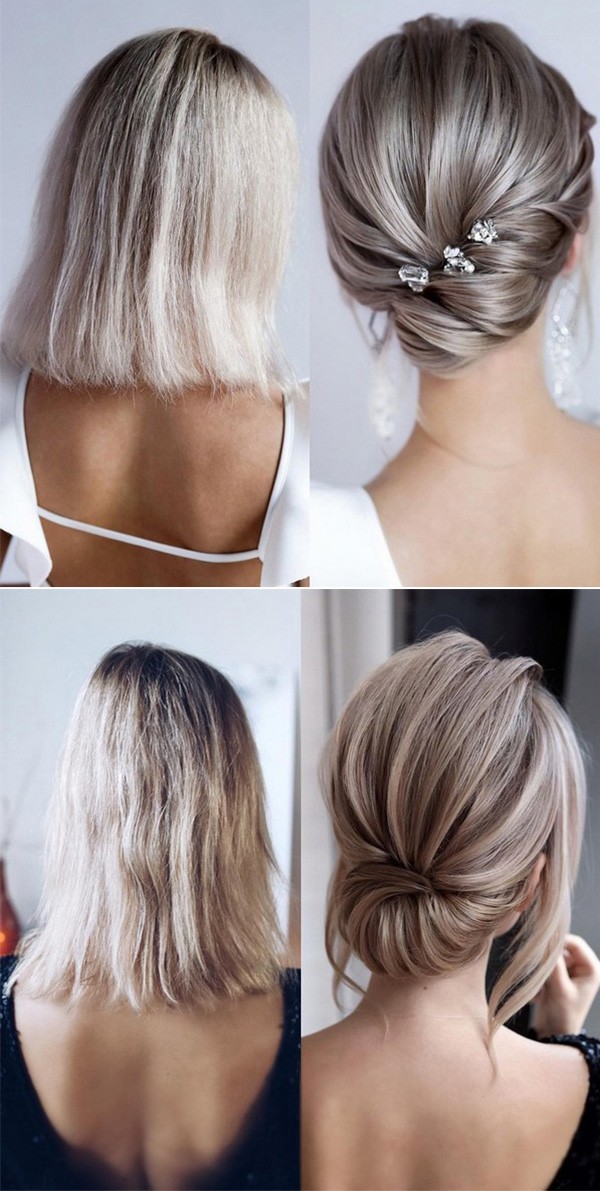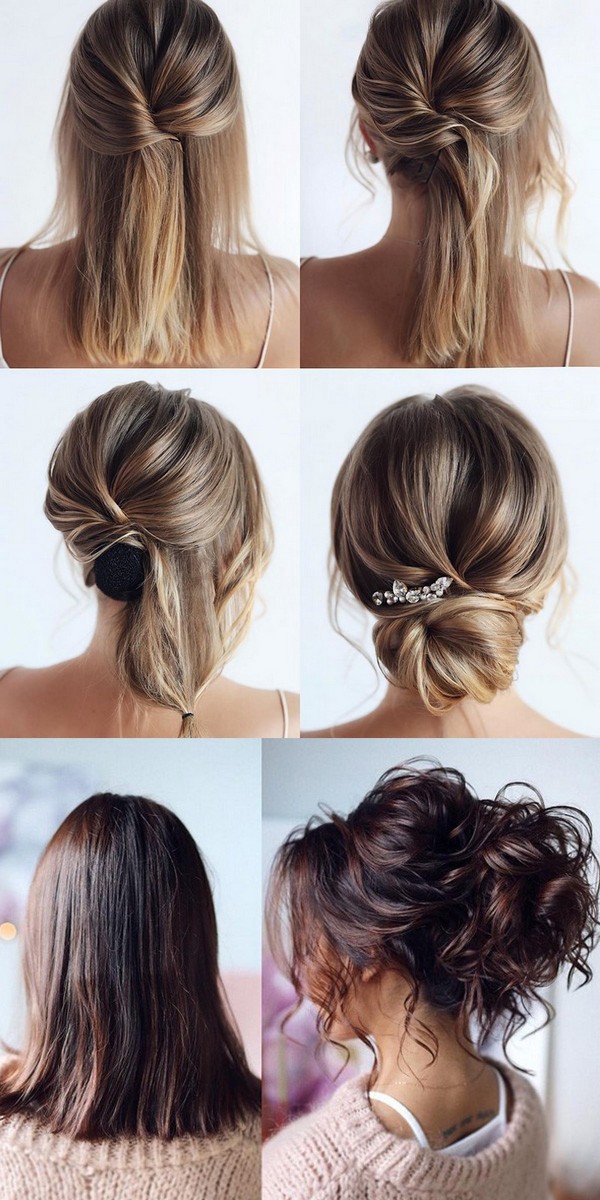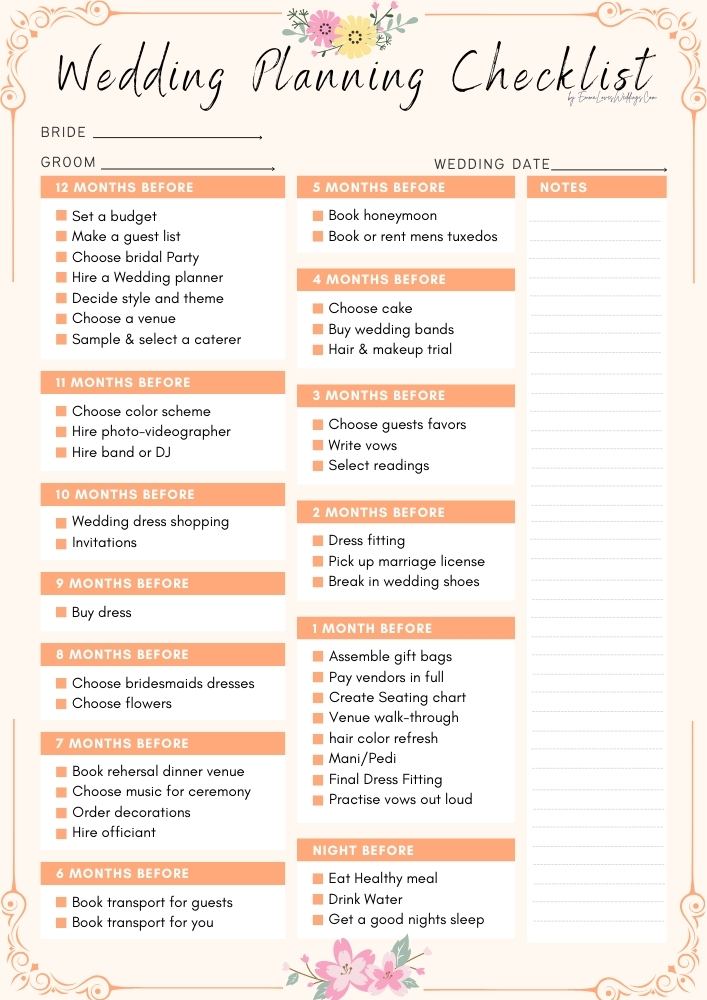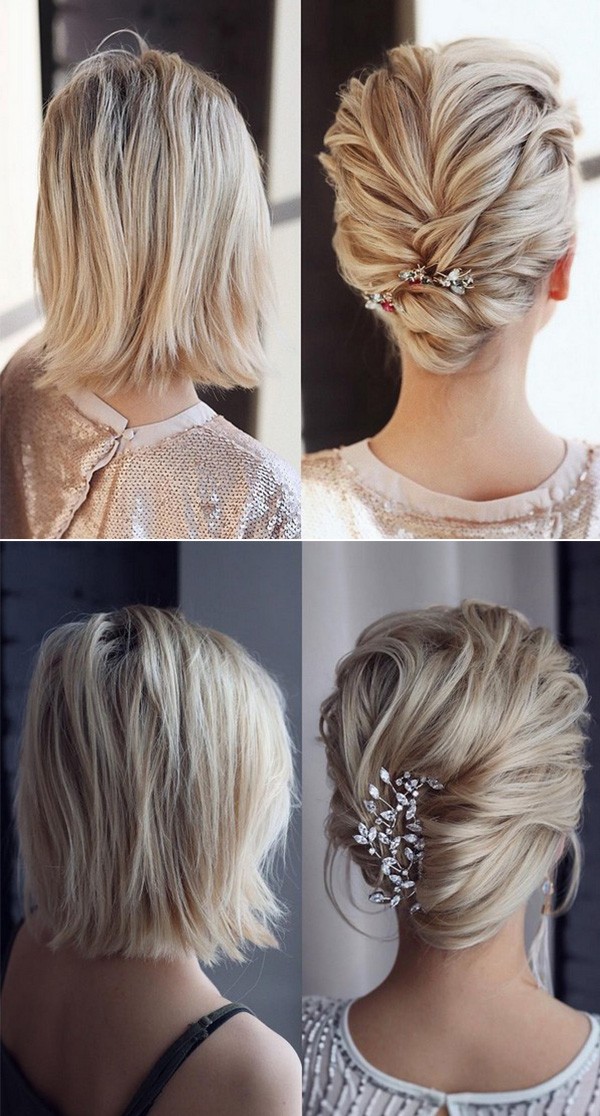 Half Down Half Up Medium Length Wedding Hairstyles
These are some of the half down half up hairdos for brides that you may fall in love with in case you are still stuck between the down hairstyles and the updos. With the natural-looking texture alongside the sleek freely flowing locks and the chic of the uplifted part, they'll suit you the best.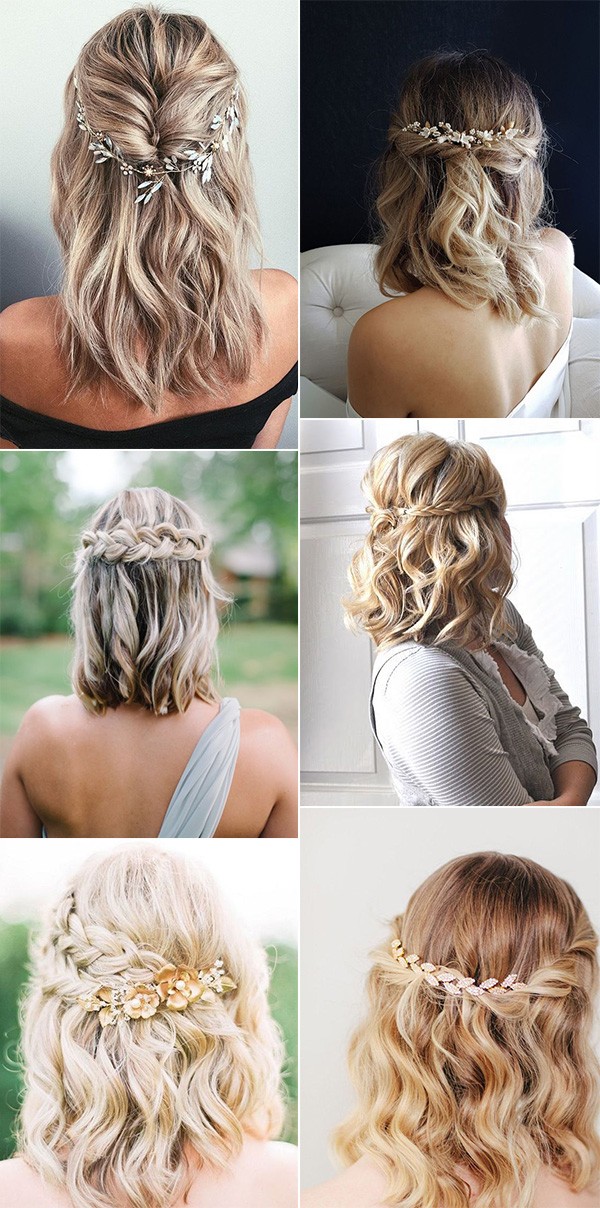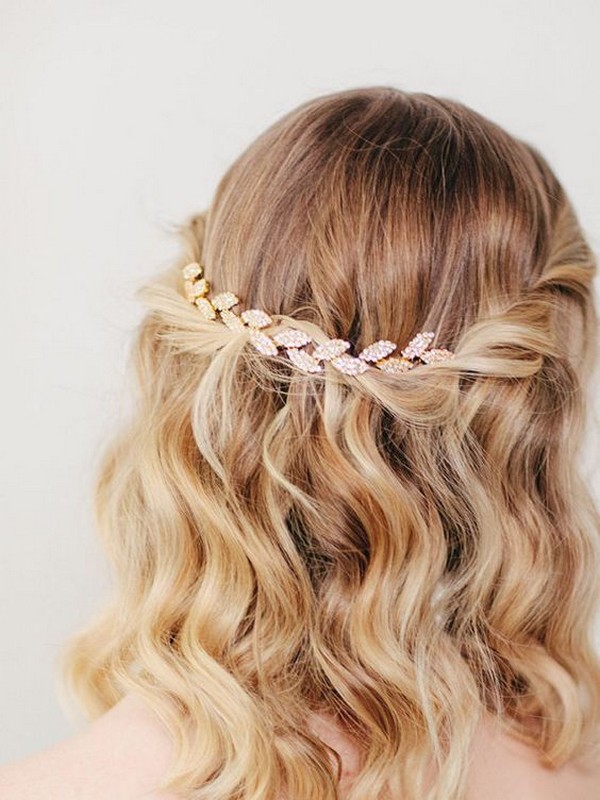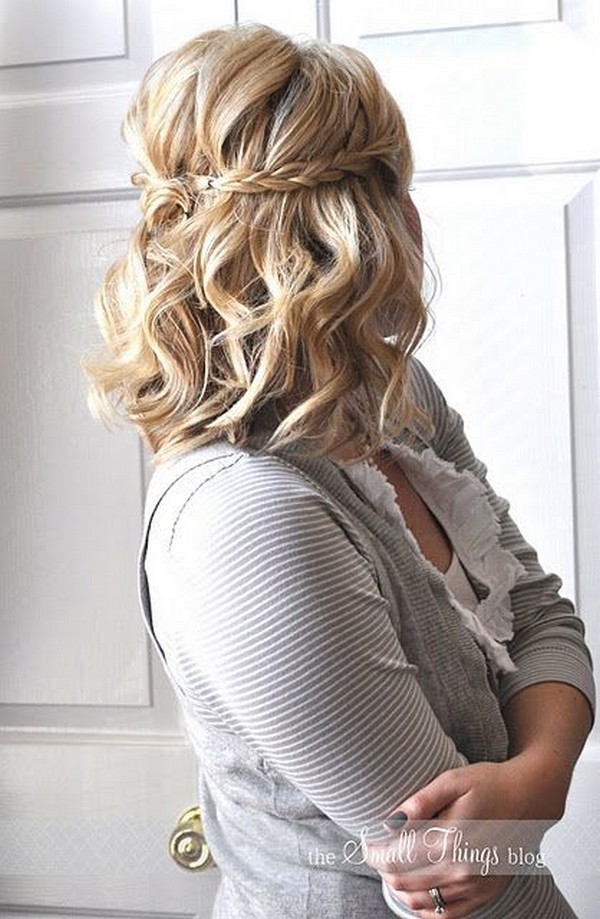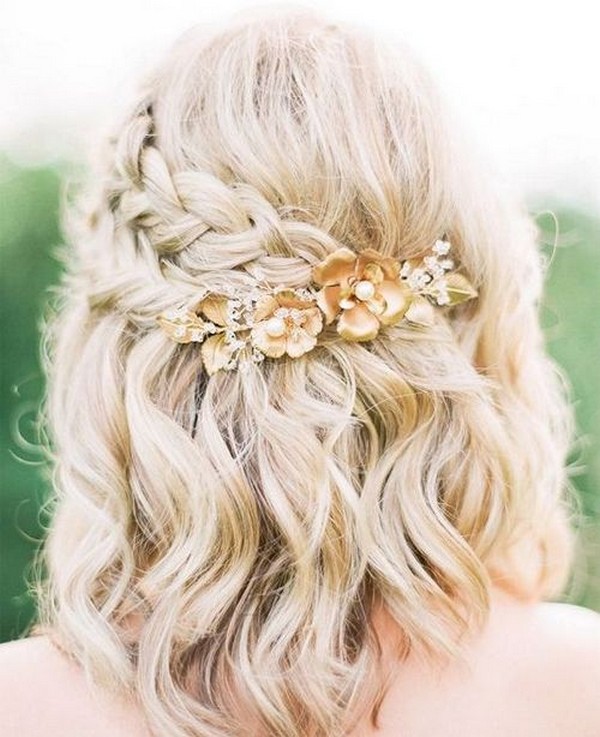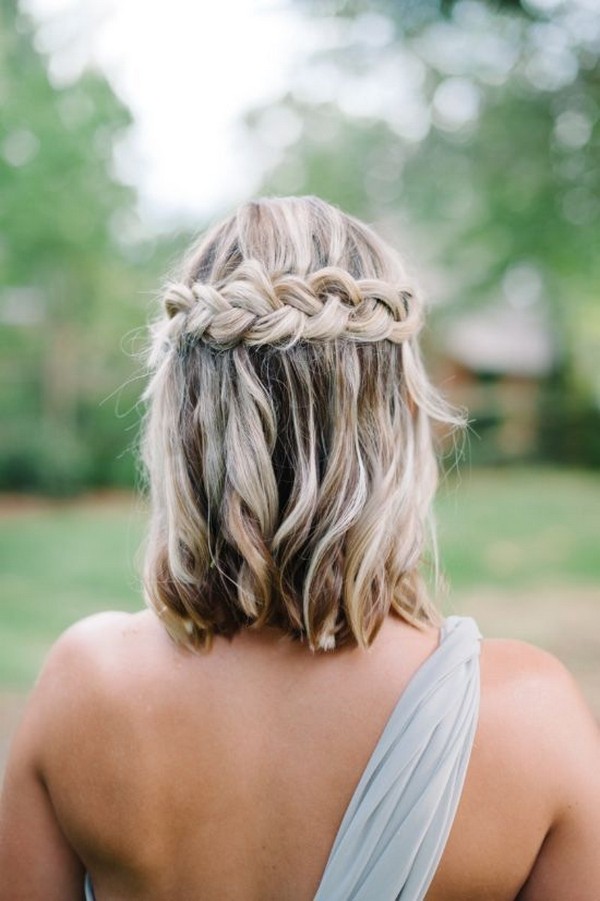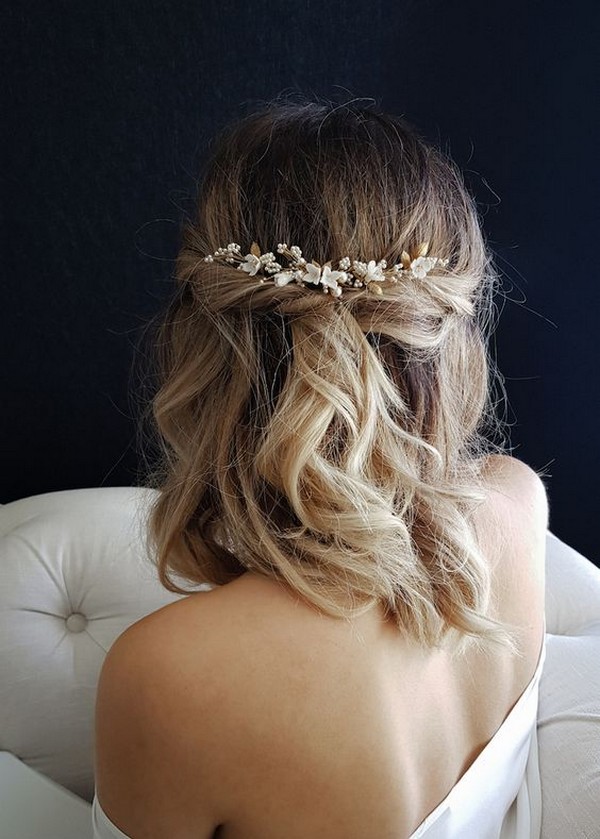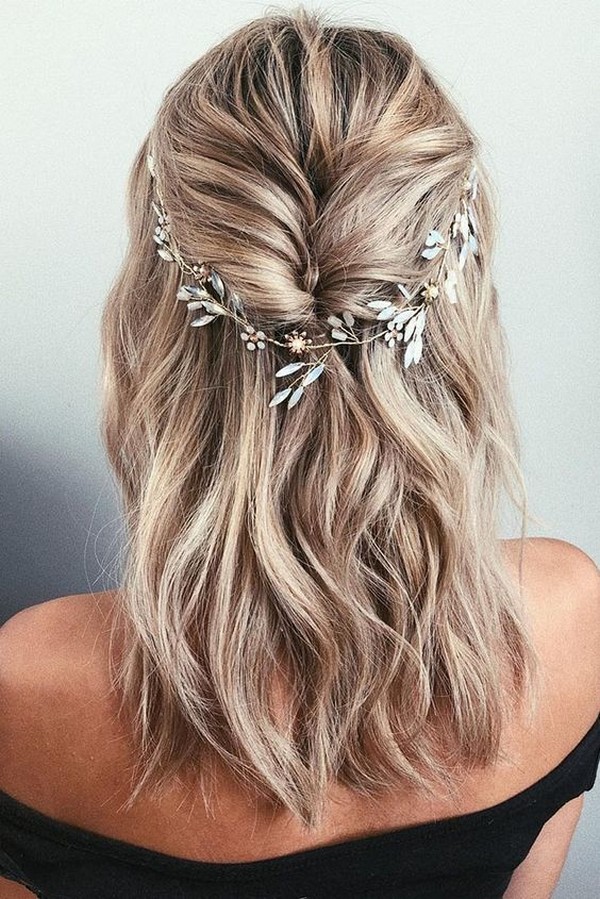 With Your Hair Down
Here are few medium-length hairstyles that will undoubtedly make you look elegant irrespective of your hair color and the general aura.
In order to help you well in detail, we have composed a concise list of 9 extra wonderful wedding hairstyles for medium length hair. No matter what type and texture your hair are, these are going to be super helpful on your big day.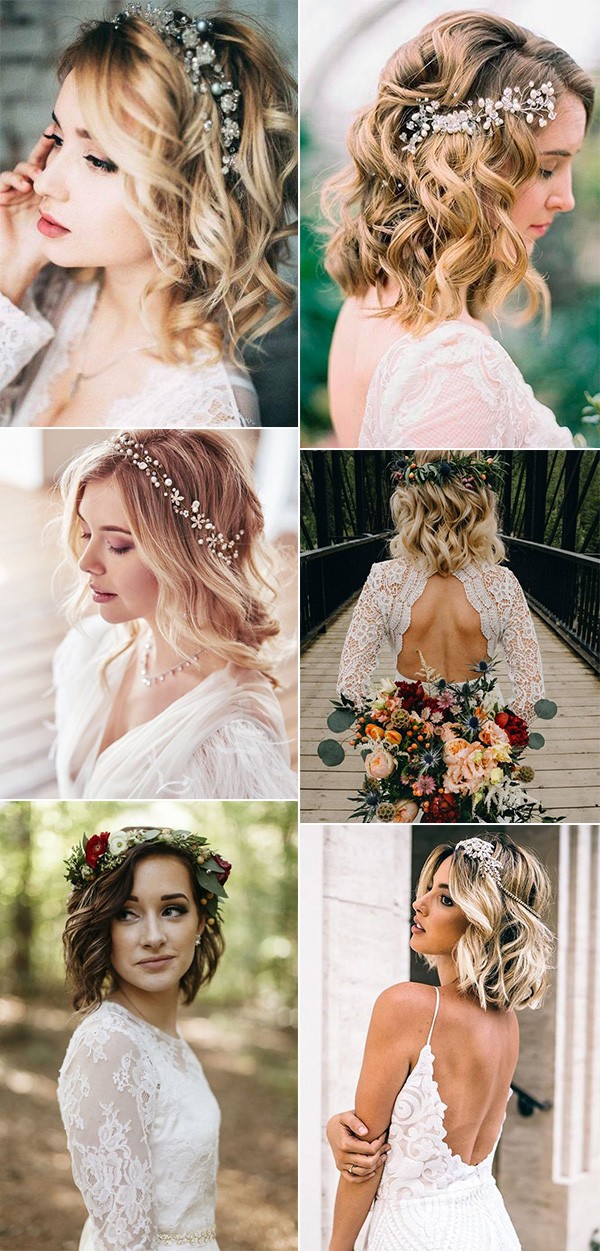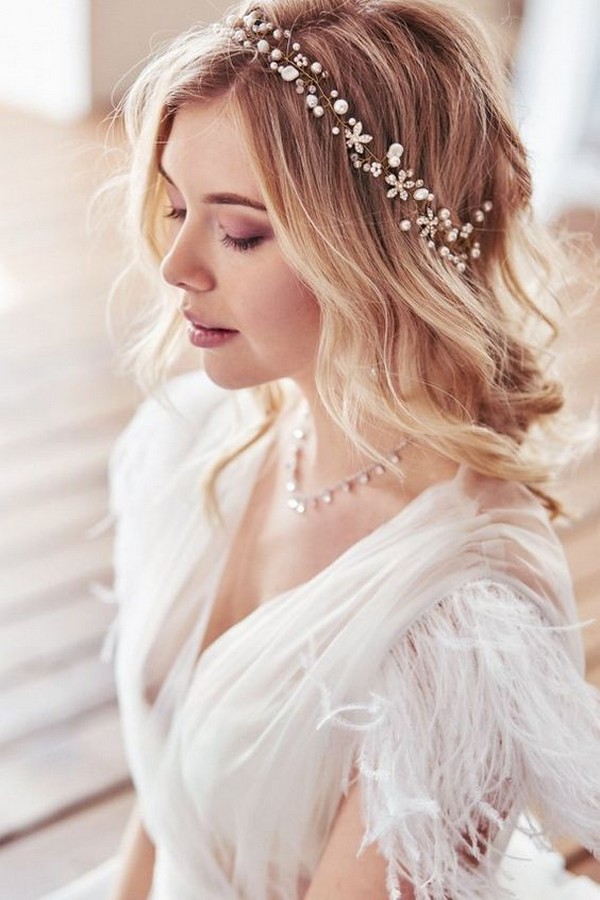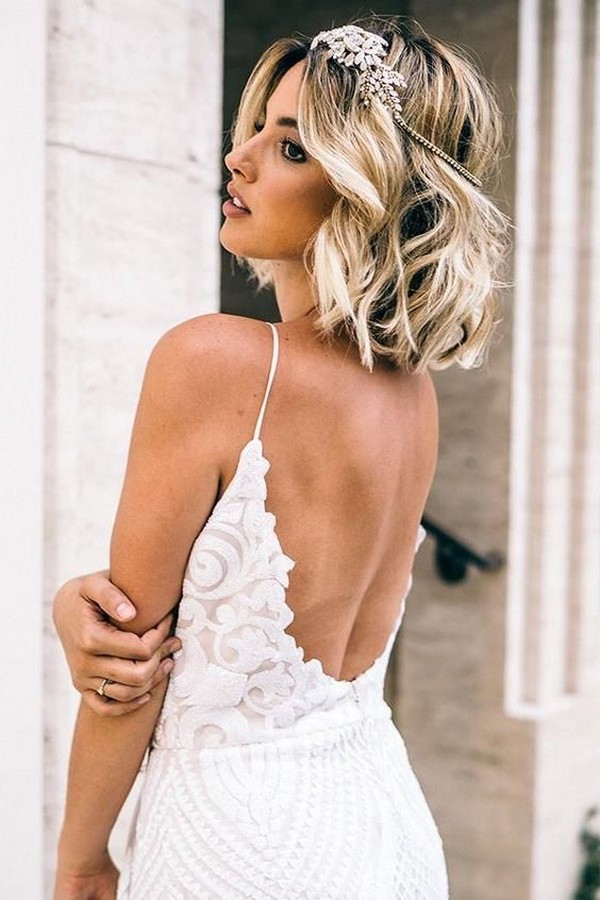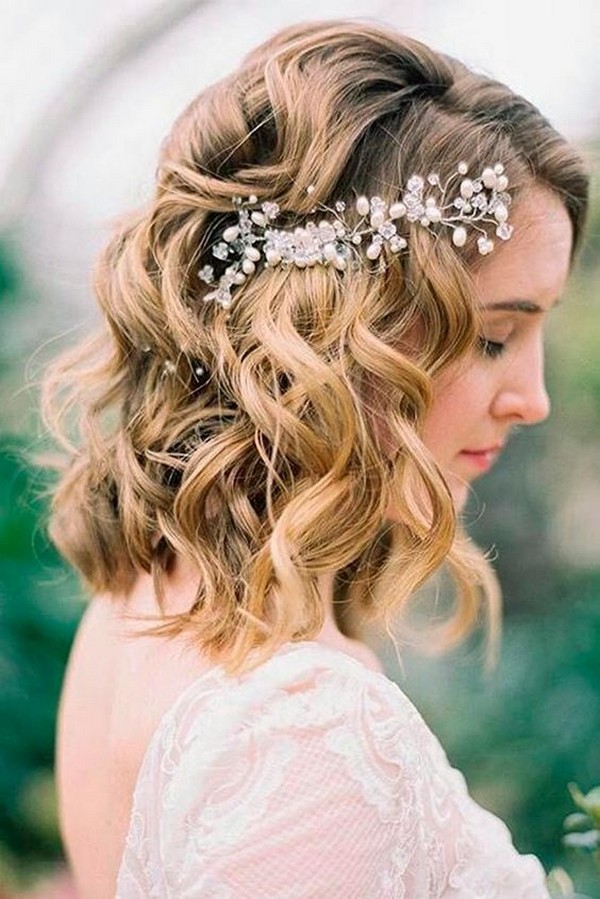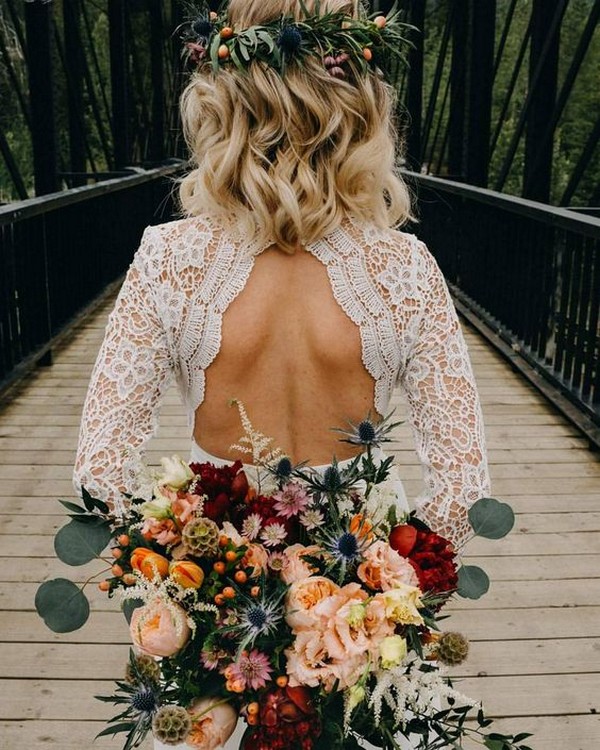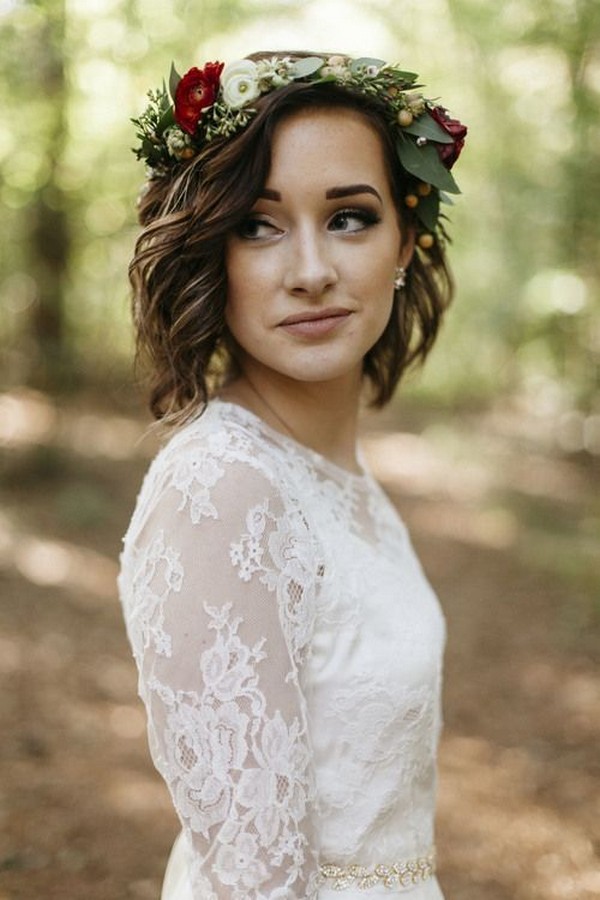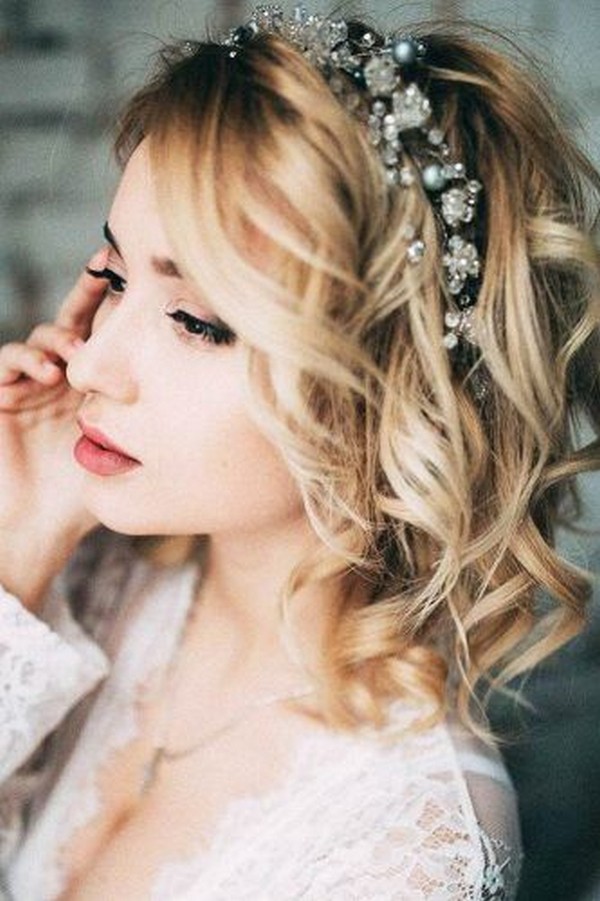 9 Extra Best Wedding Hairstyles For Medium Hair
1. High Messy Bun Wedding Hairstyles For Medium Length Hair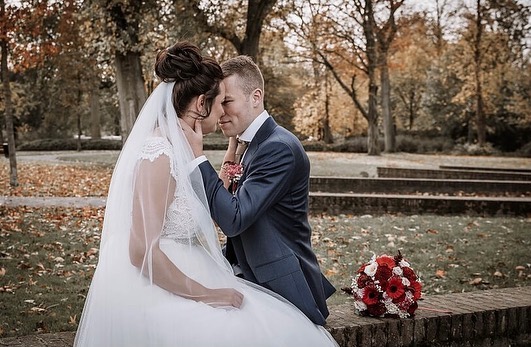 A high messy bun is a stark look that commands attention for its chicness and style. The bun is positioned atop the head in this case. Another way is to style your hair in a tighter, sleeker bun or a looser bun that drops over your cheeks and jawline. It works well for people with oval or round faces, but it's not the best option for those with protruding features.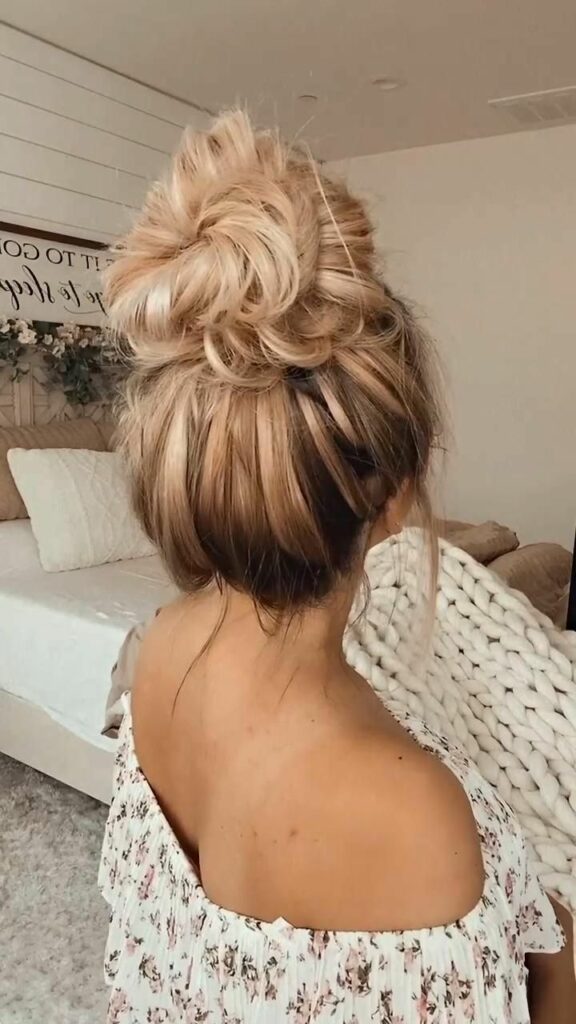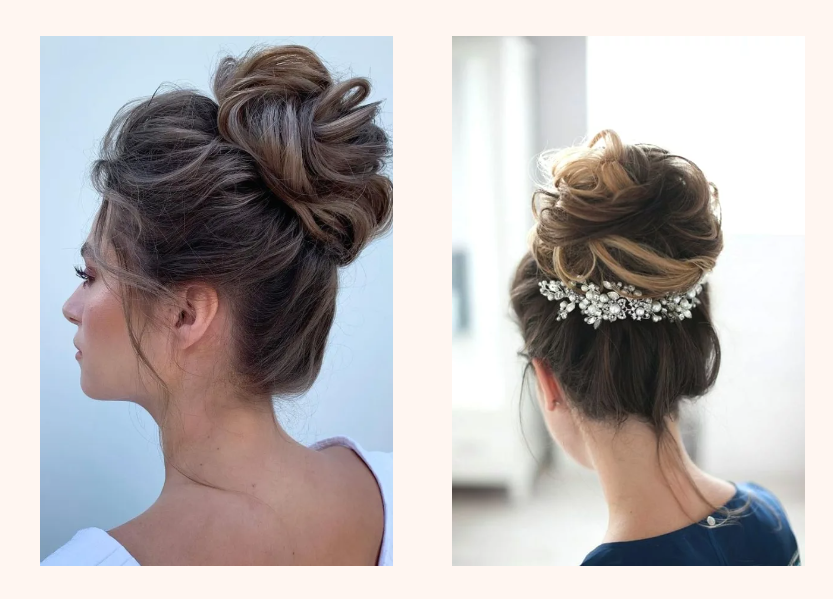 2. Twisted Low Bun With Loose Curls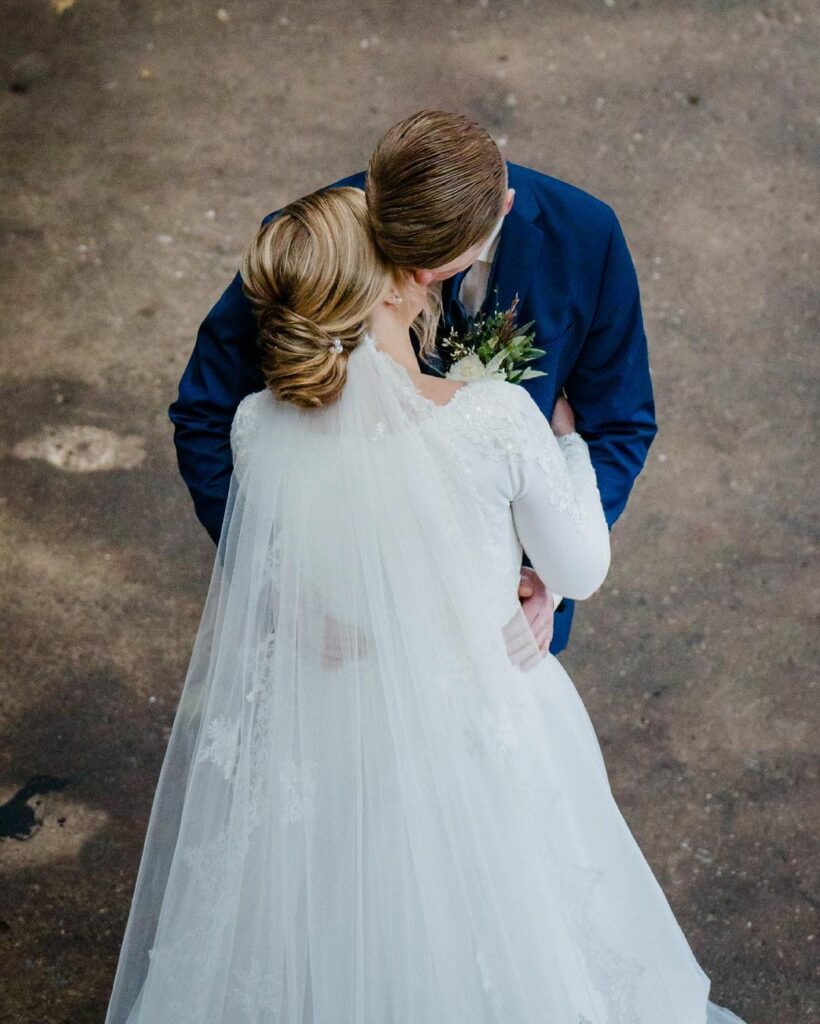 For a look that is both intricate and comfortable medium-length hair can be fashioned in this way. You may create this appearance using a variety of techniques. It could be exceptionally immaculate or incredibly disorganized. After removing some strands to allow them to flow freely around your face, twist your hair into a low bun.
For women who are care-free organizing a low-key wedding event, this simple approach is perfect. A sparkling headpiece can be a great complement to your low bun hairdo to make it stand out even further. If your bridesmaids wear their hair pulled back into a bun, they may appear to be extremely similar to one another.
3. French Braided Bun Wedding Hairstyles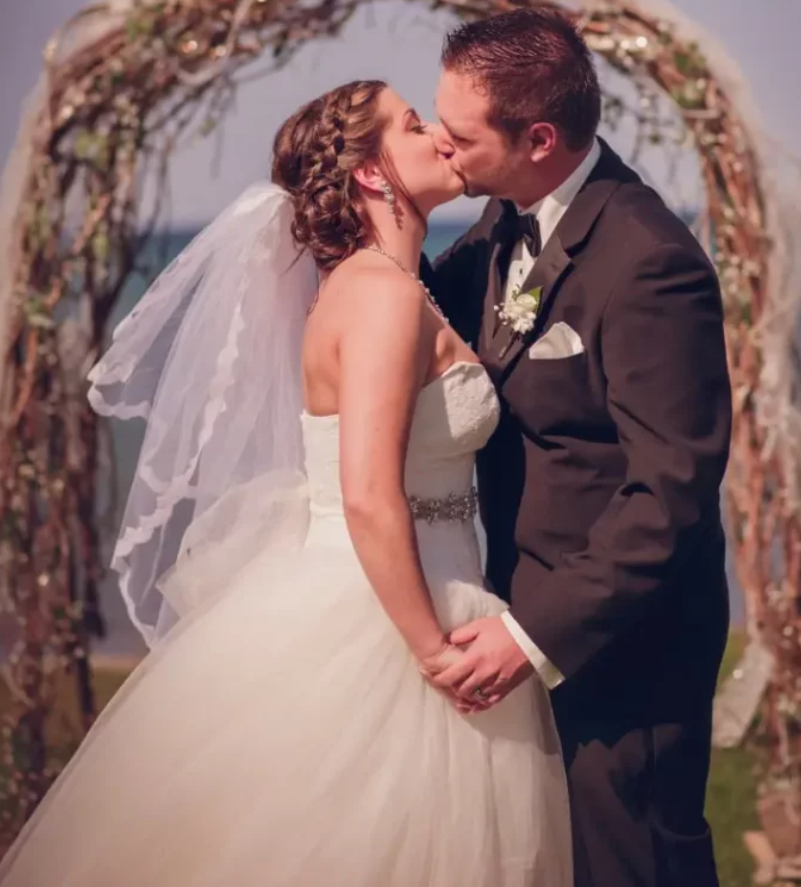 For a summer wedding hairstyles, a messy bun is a solid winner. Both this stylish updo and the concept of wearing your hair in a low bun for a wedding are easy to replicate. Start off with pulling your hair back into a ponytail, then braiding the ponytail itself.
In order to fit the braided ponytail, you must first make a hole in the section of your hair above the ponytail. Put bobby pins into the sides of the bun to secure the braid. Whether you have long or short hair, putting it up can give you a beautiful and relaxed appearance. Although they can smoothly be worn without them, floral clips are mere optional.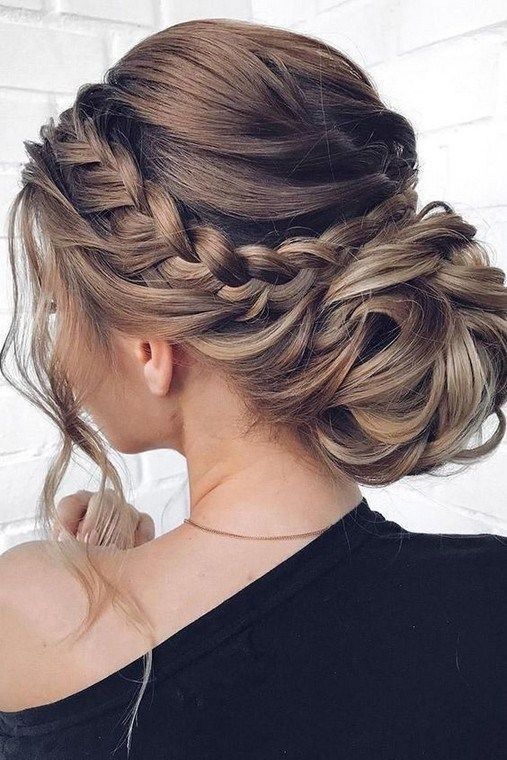 4. Half Down Half Up Wedding Hairstyles For Medium Hair
Another wonderful option for medium-length wedding hairstyles is the Half Up Half Down style. Taking a section of hair out of either side of your head, twirl it, and clip it together with a bridal hair clip or bobby pin.
You can wrap the two strands from either side of your hair and then link them with a wedding headpiece while leaving the rest of your hair free to slide. This is the one to pick if you want a more laid-back wedding style!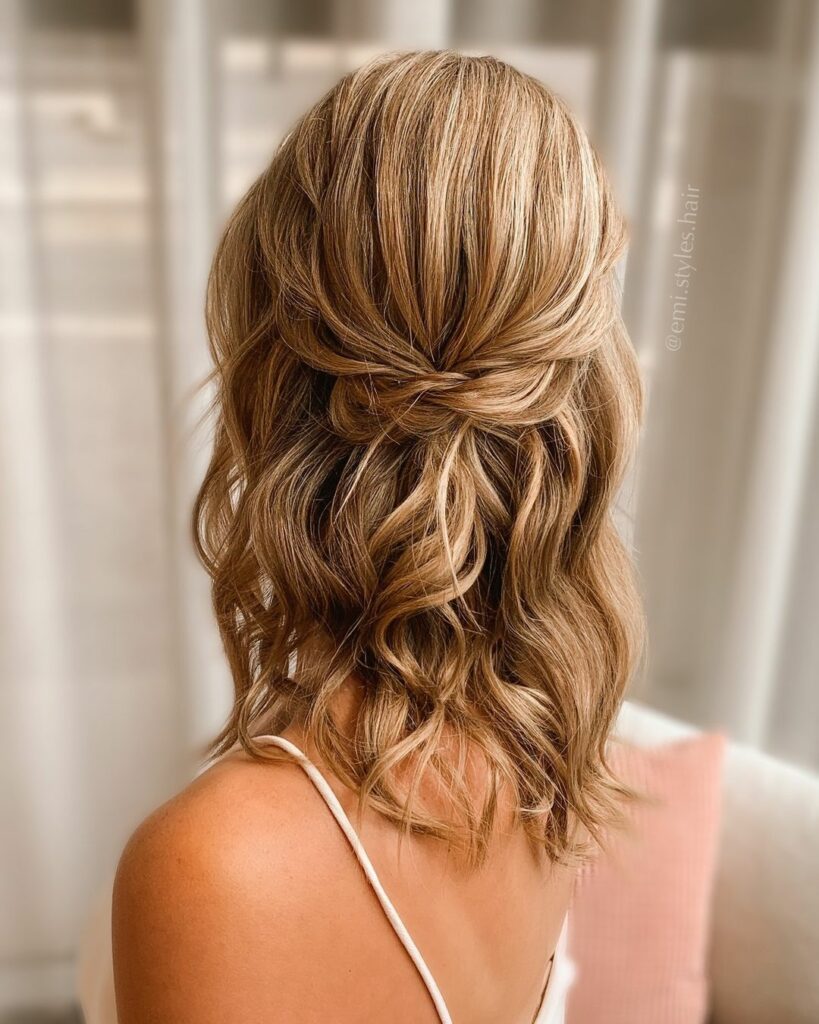 5. Loose Braid Wedding Hairstyle For Medium Hair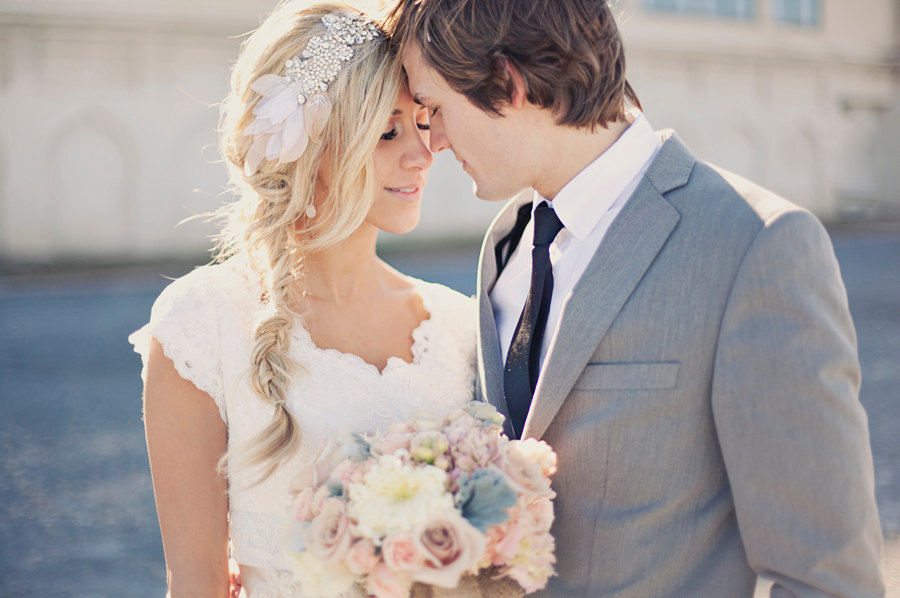 A fine combination for brides with medium-length hair is loose braids. For a more laid-back celebration, this moderate sloppy braid is a perfect wedding hairdo. If you want to wear the braid to one side, add flowers which are falling down a braid.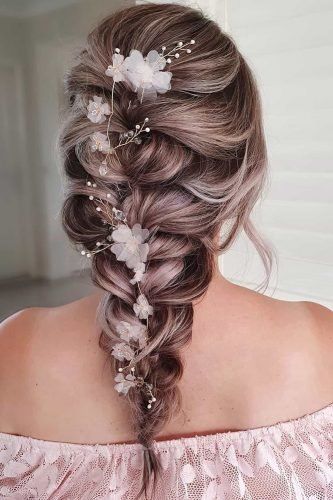 6. Twin French Braid Wedding Hairstyle
Would you choose a more conventional hairstyle on your special day? Double French braids are a gorgeous wedding day hairdo that fall down your back. Create two parallel braids, then tie them together to form a pretty knot. Whether it's a flower hairpin or something else, your bridal headpiece should showcase your uniqueness.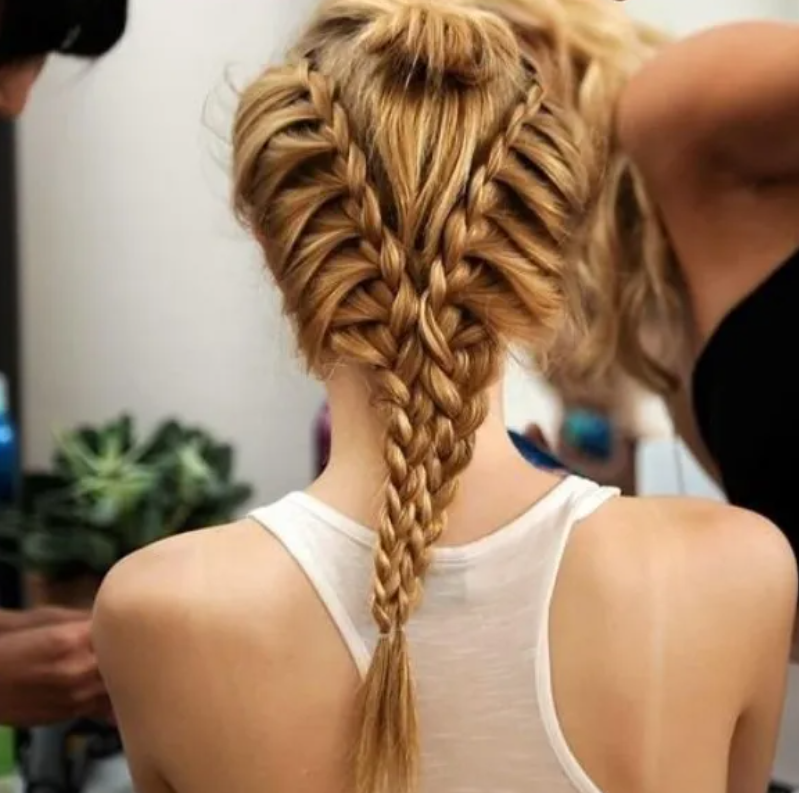 7. Vintage Wedding Hairstyle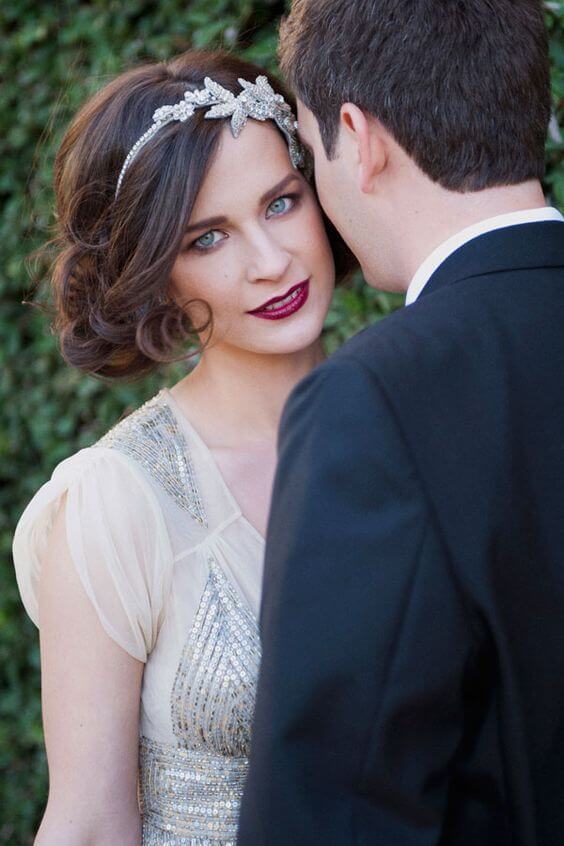 Are you searching for vintage feel bridal hairstyles for medium length hair? If that, a typical updo with waves that are fixed, curled, or sloppy would look fantastic. A side updo with secured curls on one side is also a superb retro hairdo for a vintage-themed wedding. Try adding a glossy hair item to give it a little more professional look.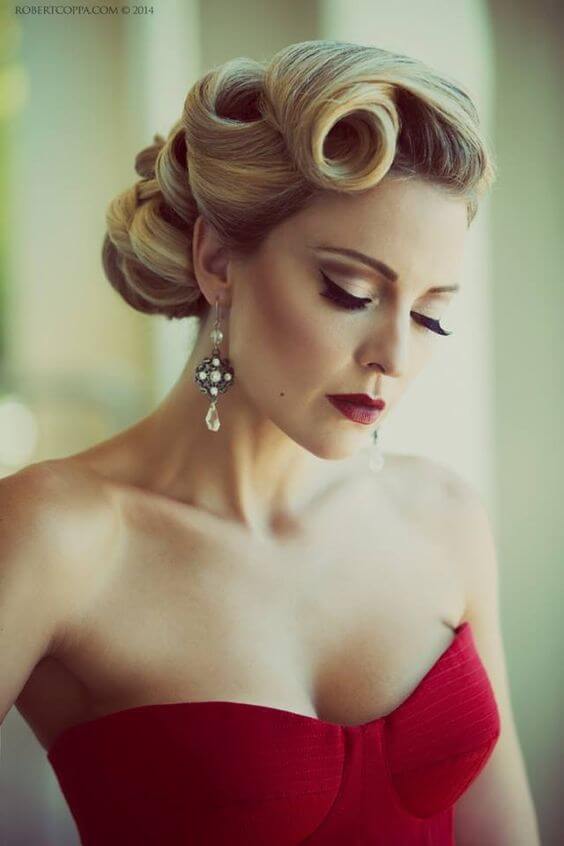 8. Ponytail Wedding Hairstyle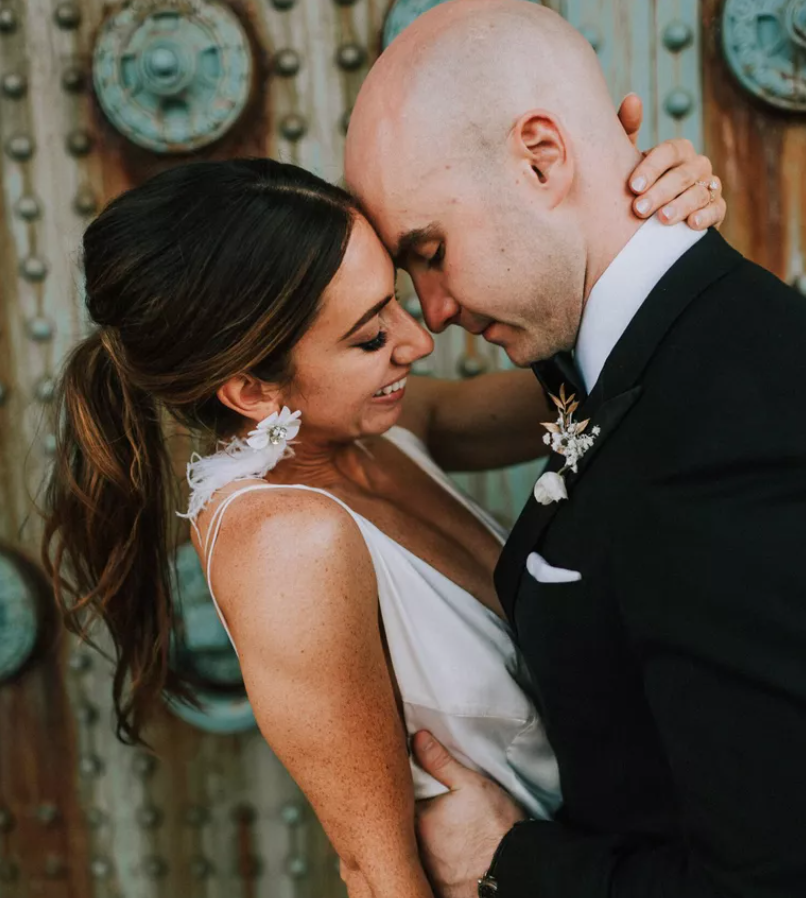 Ponytails are yet another incredibly simple option for carefree brides. You can just pull your hair back into a ponytail with a few strands extending from both sides of your head. Another good idea is to put your hair loosely up in a ponytail with a nice ribbon. An easy way to achieve a polished appearance is to wear a floral crown on top of your head.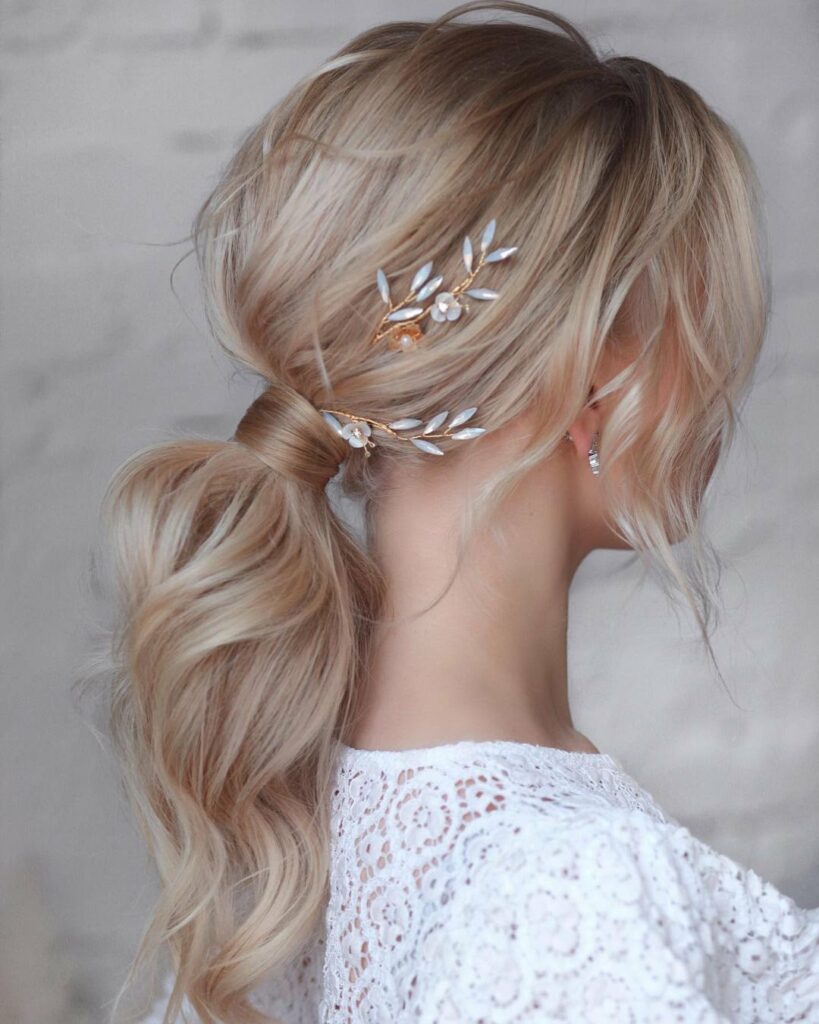 9. Voluminous Curls and Flowy Wedding Hairstyles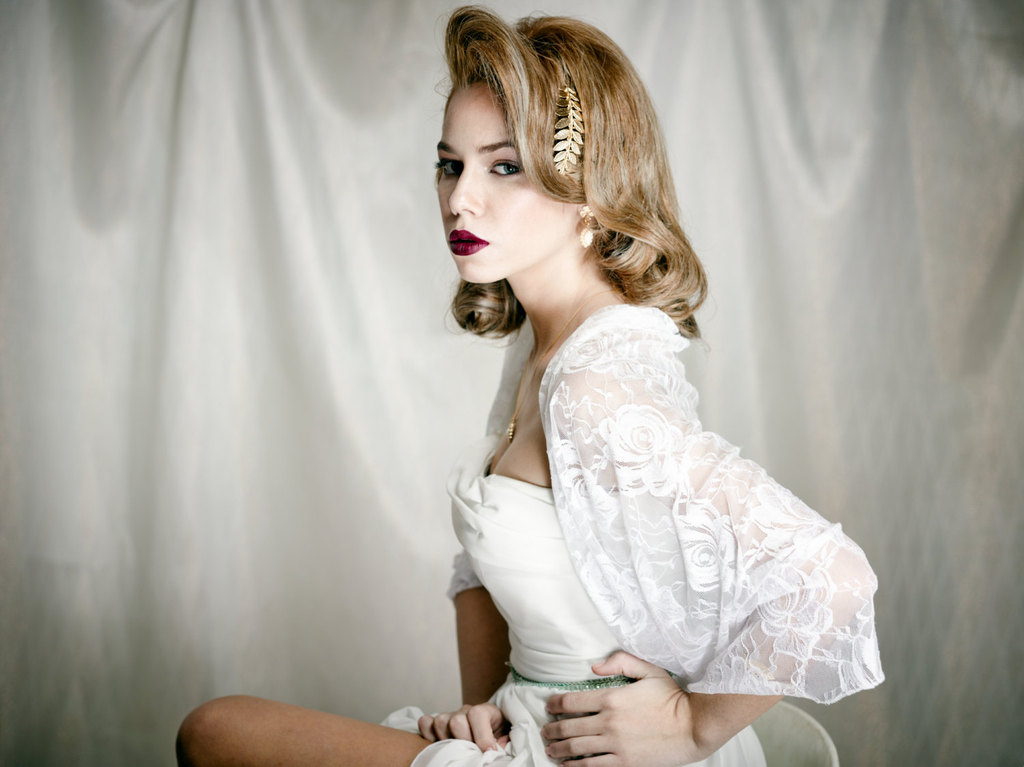 The massive curls hairstyle is ideal if you are seeking a more voluminous bridal hairstyle. With this hairdo, you can be sure that as you walk down the aisle at your wedding, your hair are bound to steal the spotlight.
Make your hair as lively as you can if you want it to look vivid. And it is because of this that big curls are so pivotal. This kind of huge, whipped curls add far more volume than little curls.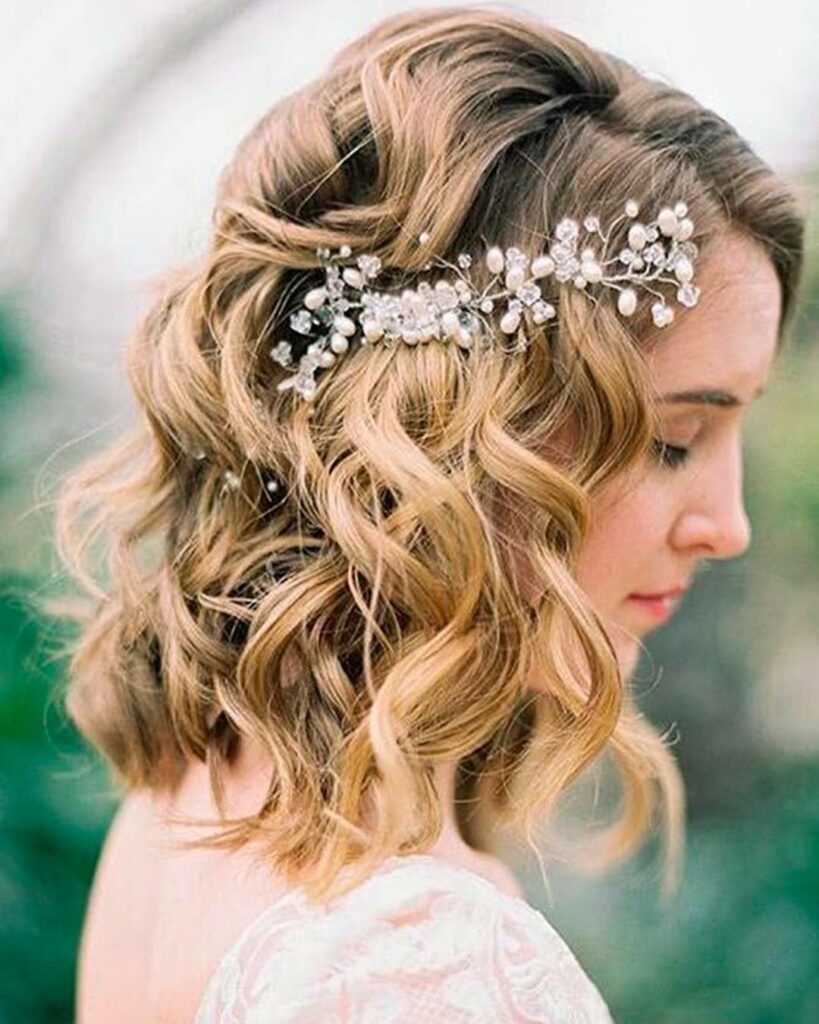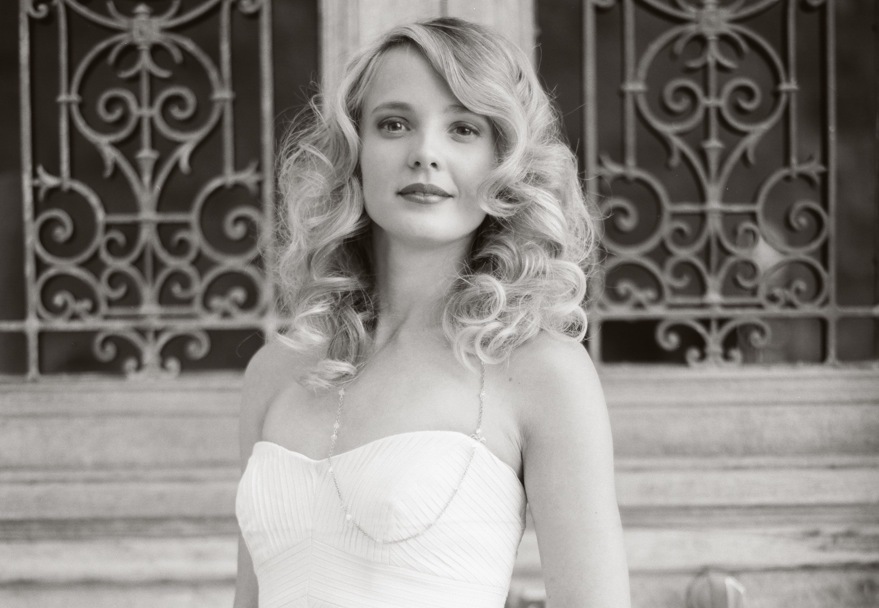 Common FAQs On Wedding Hairstyles For Medium Length Hair
Which is the best hairstyle for bride?
A messy bun; Fishtail braid; a Traditional braid with floral
Multiple plaited waterfall braids; With real flowers in the bridal bun are some of the best bride hairstyles.
What hair Color is the best for bride?
Among the best bridal hair colors are ash brown, copper, light brown, dark brown with golden highlights, natural black/dark brown, and ash foilyage.
How to style my hair for a wedding?
For an immediate and easy bridal hairdo, Braid crown works well enough. Start off from the back of the neck, do braid both hair sides and tie them up through elastics. Having done that, raise and place them in the shape of scarf on your head. Carefully remove those elastics after having secured the braided updo with the help of bobby pins.
Things I should do to my hair before wedding?
All you need is to wash them hair once a night before wedding and you're all set. By applying shampoo, they turn extra shiny plus silky. Make sure to brush them equally well so they succumb the natural oil down till end.
Which hairstyle will suit me the best?
Haircuts that Complement Your Face Shape effectively are down as:
In case of having a rectangular face, soft chignons and rounded fringes are all possible alongside curtain bangs. Here are some examples for square shape hairstyles; Side-parted styles, short layered bobs, long, airy layers.
Should I hire a professional hairstylist?
I think it's completely down to how actually do you feel about yourself. If you feel more comfortable working with a professional hairstylist, so be it. Go for it. However, if you think you can take care of them all on your own, you can pull it off as well if you prepare yourself.
Final Words
Keep everything aside when you are focusing on yourself to look elegant on the most special occasion of your life. All the stress and tensions must be flushed way far than you can even imagine. Set your priorities all upon yourself, your hairstyle, shoes, and your dress. Get yourself motivated looking at all these exceptional medium-length hairstyles we have come up with after researching rigorously only for VIPs like you, to absolutely rock at your special day.
We get it's unimaginably hard to pick one suitable hairstyle when you have hair that are medium length but all in all we have spared no effort to help you look the way you genuinely wish and deserve.