In the realm of wedding receptions, some couples opt for a unique twist – merging the traditional father-daughter and mother-son dances into one harmonious moment. By choosing a single song that holds significance for both sets of parents, the dance floor becomes a shared celebration. This approach is particularly appealing to couples and parents who prefer to bask in a collective spotlight, evading the singular focus.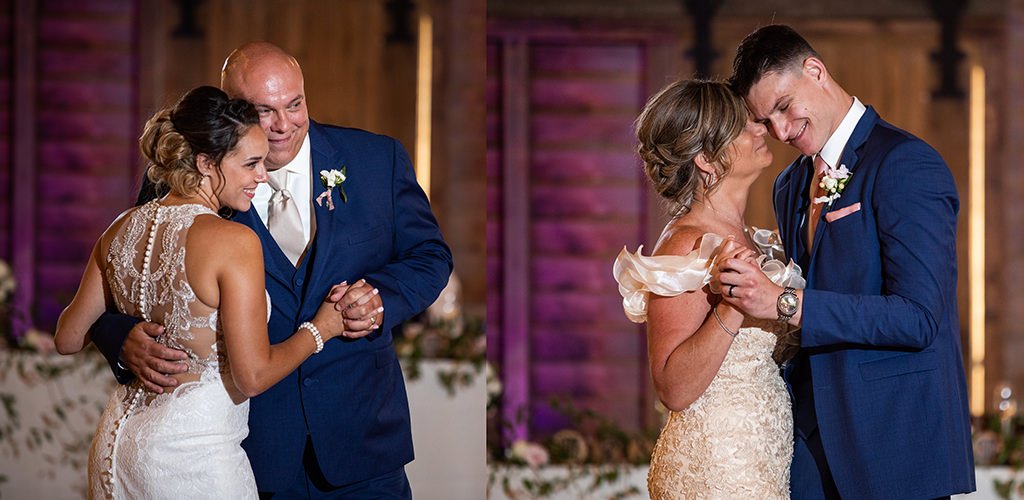 But what constitutes an ideal song for this dual dance? The key lies in selecting a track that sidesteps explicit mentions of daughters or sons and steers clear of romantic undertones. We've curated a collection of our cherished combined parent wedding dance songs:
"My Wish" – Rascal Flatts
"The Way You Look Tonight" – Frank Sinatra
"How Sweet It Is To Be Loved By You" – James Taylor
"Sweet Child O' Mine" – Sheryl Crow
"Landslide" – The Chicks
"You've Got A Friend In Me" – Randy Newman
"Wonderful Tonight" – Eric Clapton
"Just the Two of Us" – Grover Washington Jr.
"Through The Years" – Kenny Rogers
"Have I Told You Lately" – Van Morrison
"Somewhere Over the Rainbow/What A Wonderful World" – Israel Kamikawiwo'ole
"Save the Last Dance For Me" – Drifters
"All You Need Is Love" – The Beatles
"Do I Make You Proud" – Taylor Hicks
"Save the Last Dance For Me" – Michael Bublé
"You Are The Sunshine of My Life" – Stevie Wonder
"Can You Feel The Love Tonight" – Elton John
"Bridge Over Troubled Waters" – Simon & Garfunkel
"Sweet Child O' Mine" – Guns 'n' Roses
"Time After Time" – Cyndi Lauper
"Forever Young" – Rod Stewart
"Unforgettable" – Natalie Cole with Nat King Cole
"I Hope You Dance" – LeeAnn Womack
"Smile" – Barbara Streisand
"You Raise Me Up" – Josh Groban
"I Turn To You" – Christina Aguilera
"Then They Do" – Trace Adkins
"Landslide" – Fleetwood Mac
"Because You Loved Me" – Céline Dion
"What a Wonderful World" – Louis Armstrong
"Hero" – Mariah Carey
"Wind Beneath My Wings" – Bette Midler
"Baby Mine" – Arcade Fire
"Baby Mine" – Alison Krauss
"You'll Be In My Heart" – Phil Collins
"Parents Just Don't Understand" – DJ Jazzy Jeff & The Fresh Prince (a humorous parents song for those with a sense of humor)
For those considering this heartwarming endeavor, here are a couple of tips:
• Select a song of 3-4 minutes duration to provide ample time for your wedding photographer and videographer to capture the exquisite moments. These snapshots will undoubtedly be treasured in the years to come.
• Extend the dance by inviting other family members onto the floor during the second song. As the DJ announces parents, siblings, and even grandparents, the dance floor transforms into a canvas of shared joy, creating enchanting memories and breathtaking visuals.