Looking to serenade your man with the perfect love song? Wondering about the most heartwarming romantic tunes? Delve into our handpicked collection that resonates with sentiments of love and passion, crafted after gathering insights from numerous women and social media surveys. Here's a compilation that's bound to strike a chord with you.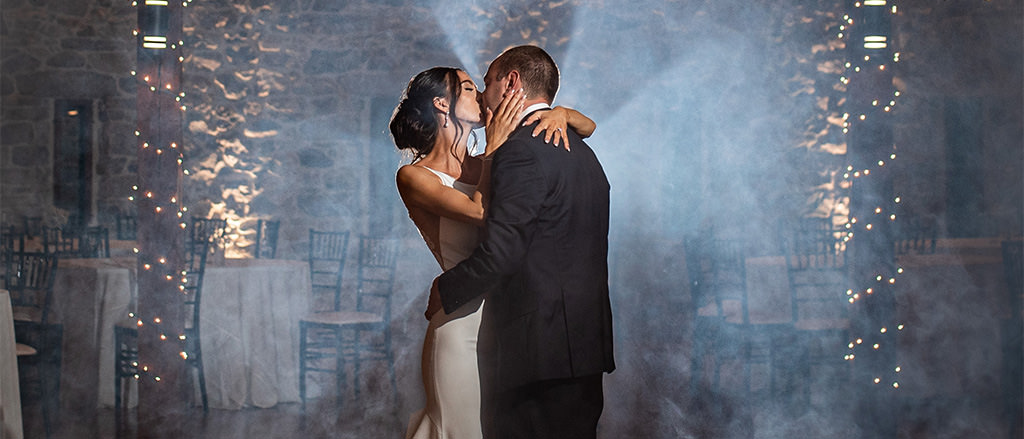 What are the most popular love songs to dedicate to a man?
We embarked on a quest, consulting both music aficionados and women of varying relationship statuses, from those head over heels in love to the ones harboring secret crushes. Their choices illuminated a constellation of romantic melodies that tugged at their heartstrings. Behold the favored and most recommended songs that encapsulate affection and devotion:
"A Thousand Years" by Christina Perri
"My Heart Will Go On (Love Theme from Titanic)" by Céline Dion
"A Moment Like This" by Kelly Clarkson
"Love Story" by Taylor Swift
"I Will Always Love You" by Whitney Houston (Immortalized in the iconic movie "The Bodyguard")
"Bubbly" by Colbie Caillat
"Make You Feel My Love" by Adele
"Kiss Me" by Sixpence None The Richer
"Time After Time" by Cyndi Lauper (A truly timeless masterpiece)
"Take My Breath Away (Love Theme from Top Gun)" by Berlin
What is the number 1 love song of all time?
Identifying the ultimate love song is a breeze – the crown rests upon "I Will Always Love You" by Whitney Houston. This chart-topper reigned supreme on The Billboard Hot 100 Chart for a staggering 14 weeks. The origins of this mesmerizing piece trace back to Dolly Parton, who initially penned and performed it. For a glimpse of Dolly's rendition, explore our country music section below.
Modern (Pop, R&B) Love Songs For your Husband or Boyfriend – 2000s, 2010s, and 2020s
If you're seeking a contemporary anthem to dedicate to your special man, you've arrived at the right junction. We've meticulously categorized these selections by decade to cater to your preferences. Enjoy this curated array of modern love songs that resonate with the 2000s, 2010s, and 2020s:
"Always Be My Baby" by Mariah Carey
"Perfect" by Ed Sheeran
"Marry You" by Bruno Mars
"Lover" by Taylor Swift
"Shallow" by Lady Gaga & Bradley Cooper
"Someone Like You" by Adele
"I Choose You" by Sara Bareilles
"We Belong Together" by Mariah Carey
"Fallin'" by Alicia Keys
"Halo" by Beyoncé
"These Words" by Natasha Bedingfield
"A Thousand Miles" by Vanessa Carlton
"Bubbly" by Colbie Caillat
"If I Ain't Got You" by Alicia Keys
"Come On Over Baby (All I Want Is You)" by Christina Aguilera
"Breathless" by The Corrs
"Don't Forget About Us" by Mariah Carey
"L-O-V-E" by Joss Stone
"Nicest Thing" by Kate Nash
"Breathe Me" by Sia

The Best Love Songs of the 2020s (Newest Hits)
Embarking on a journey through the melodies of love, the 2020s have graced us with soul-stirring tunes that capture the essence of romance. These newest hits resonate with modern emotions, making them the perfect serenade for your cherished one:
"Levitating" by Dua Lipa (feat. DaBaby)
"Stuck with U" by Ariana Grande & Justin Bieber
"Feels Like" by Gracie Abrams
"Finally // beautiful stranger" by Halsey
"Willow" by Taylor Swift
"Kiss Me More" by Doja Cat
"About Love" by MARINA (From the movie "To All the Boys: P.S. I Still Love You")
"Drive" by Valerie Broussard
"Forever" by Chelsea Cutler
"Fall For You" by Sophie Ann
"Same" by Josie Dunne
"Let's Go Home Together" by Ella Henderson x Tom Grennan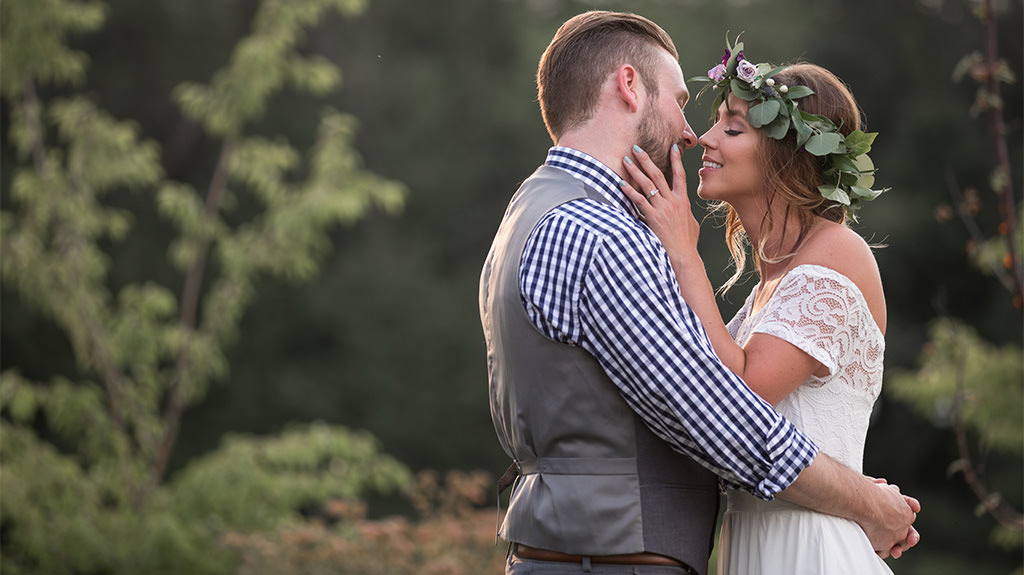 The Most Popular Love Songs of the 2010s
Venturing into the lyrical tapestry of the 2010s, we discover a treasure trove of love anthems that touched hearts across the globe. These unforgettable tracks continue to stir emotions and kindle connections:
"Rewrite the Stars" by Zendaya & Zac Efron (From "The Greatest Showman")
"Lover" by Taylor Swift
"Love Me Like You Do" by Ellie Goulding
"Into You" by Ariana Grande
"Like I'm Gonna Lose You (feat. John Legend)" by Meghan Trainor
"Love on the Brain" by Rihanna
"Endless Love" Shania Twain and Lionel Richie
"1+1" by Beyoncé
"Delicate" by Taylor Swift
"Shallow" by Lady Gaga & Bradley Cooper (From the movie "A Star is Born")
"Love So Soft" by Kelly Clarkson
"When I Look At You" by Miley Cyrus
"Drunk in Love (feat. JAY Z)" by Beyoncé
"Teenage Dream" by Katy Perry
"When We Were Young" by Adele
"Call Me Maybe" by Carly Rae Jepsen
"Love You Like a Love Song" by Selena Gomez & The Scene
"I Choose You" by Sara Bareilles
"A Thousand Years" by Christina Perri
"Always Remember Us This Way" by Lady Gaga
"No Tears Left To Cry" by Ariana Grande
"We Found Love" by Rihanna (feat. Calvin Harris)
"Lust for Life (feat. The Weeknd)" by Lana Del Rey
"Diamonds" by Rihanna
"I Love You" by Billie Eilish
"The Louvre" by Lorde
"I'm Yours" by Alessia Cara
"#Beautiful (feat. Miguel)" by Mariah Carey
"Love On Top" by Beyoncé
"Florets" by Grace VanderWaal
"Adore You" by Miley Cyrus
"Stay (feat. Mikky Ekko)" by Rihanna
"One and Only" by Adele
"This Love" by Taylor Swift
"I Really Like You" by Carly Rae Jepsen
"Unconditionally" by Katy Perry
"Back To You" by Selena Gomez
"Young and Beautiful" by Lana Del Rey
"Señorita" by Camila Cabello & Shawn Mendes
"All I Need" by Christina Aguilera
"Slow" by Rumer
"Heartbeat Song" by Kelly Clarkson
The Most Romantic Love Songs of the 2000s
The melodious echoes of the 2000s continue to resonate with the essence of love. Delight in a selection of songs that have defined the romantic landscape of that era:
"Love Story" by Taylor Swift
"Halo" by Beyoncé
"Make You Feel My Love" by Adele
"A Moment Like This" by Leona Lewis
"Fallin'" by Alicia Keys
"Come Away With Me" by Norah Jones
"Ain't No Other Man" by Christina Aguilera
"Can't Get You Out of My Head" by Kylie Minogue
"We Belong Together" by Mariah Carey
"Bleeding Love" by Leona Lewis
"Crazy in Love (feat. Jay-Z)" by Beyoncé
"Underneath It All (feat. Lady Saw)" by No Doubt
"A Thousand Miles" by Vanessa Carlton
"Bubbly" by Colbie Caillat
"The Way I Am" by Ingrid Michaelson
"Because of You" by Kelly Clarkson
"A Moment Like This" by Kelly Clarkson
"Whenever, Wherever" by Shakira
"Stickwitu" by The Pussycat Dolls
"Why Can't I" by Liz Phair
"When I Look at You" by Miley Cyrus
"You Belong With Me" by Taylor Swift
"Thinking of You" by Katy Perry
"Better In Time" by Leona Lewis
"I Wanna Be With You" by Mandy Moore
"I'm With You" by Avril Lavigne
"My Boo" by Usher (featuring Alicia Keys)
"Maps" by Yeah Yeah Yeahs

Slow Love Songs To Dedicate To Your Boyfriend
When time slows down and hearts beat in harmony, these mellifluous tunes create the perfect backdrop for your moments of tenderness. Here are some slow love songs that encapsulate the depth of your emotions:
"Come Away With Me" by Norah Jones
"Make You Feel My Love" by Adele
"The Way I Am" by Ingrid Michaelson
"Thank You" by Dido
"A Thousand Years" by Christina Perri
"Take My Breath Away (Love Theme from Top Gun)" by Berlin
"My Heart Will Go On (Love Theme from Titanic)" by Céline Dion
"Right Here Waiting" by Jonah Baker and Celine (Incredible Richard Marx acoustic cover)
Country Love Songs For Him
The soulful essence of country music intertwines with heartfelt sentiments, creating timeless melodies that speak of love's journey. Explore these country hits that resonate deeply with your emotions:
"Love Story" by Taylor Swift
"When You Kiss Me" by Shania Twain
"Amazed" by Lonestar
"Just A Kiss" by Lady Antebellum
"Forever and for always" by Shania Twain
"Let's Make Love" by Faith Hill & Tim McGraw
"I Will Always Love You" by Dolly Parton
"I Keep On Lovin' You" by Reba McEntire
"Speechless" by Dan + Shay
"You Are" by Dolly Parton
"Are You Gonna Kiss Me or Not" by Thomason Square
"Inside Your Heaven" by Carrie Underwood
"You Belong With Me" by Taylor Swift
"Valentine" by Martina McBride (featuring special guest Jim Brickman)
"This Kiss" by Faith Hill
"You're Still the One" by Shania Twain
R&B Love Songs For The Special Guy In Your Life
Let the rhythms of R&B serenade your special guy with a blend of sensuality and devotion. Immerse yourselves in these soulful melodies that express the intricacies of love:
"Love" by Keyshia Cole
"Me & U" by Cassie
"Real Love" by Mary J. Blige
"If It's Lovin' That You Want" by Rihanna
"Why Don't We Fall In Love" by Amerie
"In Love With You" by Erykah Badu
"Sweet Love" by Anita Baker
90s Love Songs to Play For Your Husband or Boyfriend
The 90s embraced us with iconic tunes that still evoke fond memories of love and nostalgia. These classics transcend time, making them the perfect choice to serenade your husband or boyfriend:
"You Were Meant For Me" by Jewel
"Nothing Compares 2 U" by Sinéad O'Connor
"I Will Always Love You" by Whitney Houston
"One In A Million" by Aaliyah
"The Power of Love" by Céline Dion
"How Do I Live" by LeAnn Rimes
"Vision of Love" by Mariah Carey
"Fade into You" by Mazzy Star
"Can't Take My Eyes Off of You" by Lauryn Hill
"Say You'll Be There" by Spice Girls
"Always Be My Baby" by Mariah Carey
"Rush Rush" by Paula Abdul
"Baby Baby" by Amy Grant
"Lovefool" by The Cardigans
"Rain" by Madonna
"Kiss Me" by Sixpence None The Richer
"(You Drive Me) Crazy" by Britney Spears
"Deeper and Deeper" by Madonna
"Something to Talk About" by Bonnie Raitt
80s Love Songs
Transporting us to an era of neon lights and heartfelt ballads, 80s love songs are a treasure trove of romantic melodies. Here's a glimpse of the sweet and nostalgic tunes from that unforgettable decade:
"When I Think of You" by Janet Jackson
"Crazy for You" by Madonna
"Saving All My Love For You" by Whitney Houston
"True Colors" by Cyndi Lauper
"(I've Had) The Time of My Life" by Bill Medley & Jennifer Warnes (From the hit movie "Dirty Dancing")
"Endless Love" by Diana Ross and Lionel Ritchie (Featured in the comedy movie "Happy Gilmore")
"Alone" by Heart
"Sweet Love" by Anita Baker
"Eternal Flame" by The Bangles
"Islands in the Stream" by Dolly Parton & Kenny Rogers
"Your Love Is King" by Sade
"Wind Beneath My Wings" by Bette Midler
"Greatest Love of All" by Whitney Houston
"I Think We're Alone Now" by Tiffany
Classic Love Songs For Him (50s, 60s and 70s)
Step back in time to an era of timeless classics, where the essence of love was captured in each note and lyric. These songs from the 1950s, 1960s, and 1970s encapsulate the simplicity and depth of affection:
"(You Make Me Feel Like) A Natural Woman" by Aretha Franklin
"At Last" by Etta James
"Be My Baby" by The Ronettes
"Hopelessly Devoted To You" by Olivia Newton-John (From the hit movie "Grease")
"You Make Loving Fun" by Fleetwood Mac
"(They Long to Be) Close To You" by The Carpenters
"You're The One That I Want" by Olivia Newton-John and John Travolta (From the "Grease" Soundtrack)
"Best of My Love" by The Emotions
"Love Will Keep Us Together" by Captain & Tennille
"I Love You, I Honestly Love You" by Olivia Newton-John
"I'll Never Love This Way Again" by Dionne Warwick
"This Will Be (An Everlasting Love)" by Natalie Cole
"Love To Love You Baby" by Donna Summer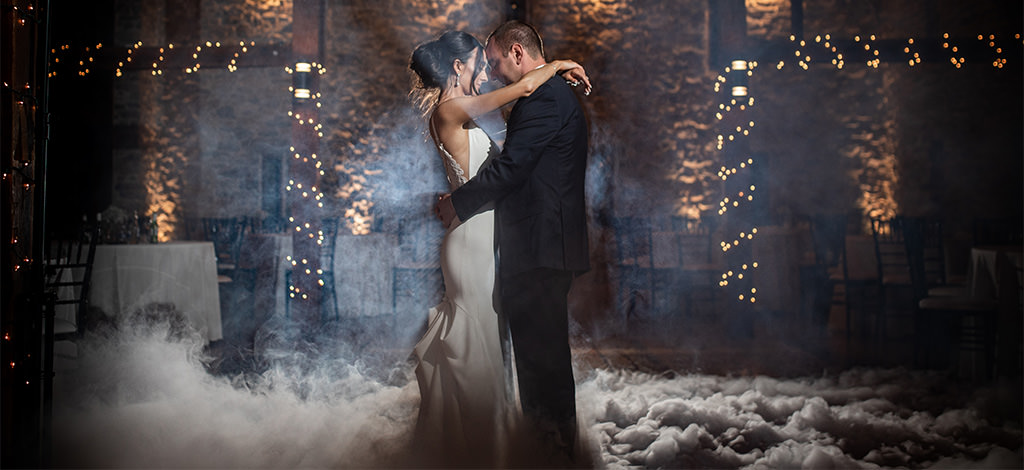 Unique Love Songs For Him
Sometimes, a unique twist on familiar tunes adds a special touch to your heartfelt expressions. Enjoy these captivating acoustic covers that offer a fresh perspective on beloved songs:
"I'm Gonna Be (500 Miles)" by Reneé Dominique (A beautiful and unique cover of the Proclaimers song)
"Fallin' For You" by Gardiner Sisters (An awesome Colbie Caillat cover)
"Grow Old With You" by Geena Fontanella (A beautiful acoustic cover of the Adam Sandler song from "The Wedding Singer")
"A Moment Like This" by Zsófia Gaál (Amazing cover!)
"Make You Feel My Love" by Lindsay Ell (An acoustic Adele cover)
"At Last" by Reneé Dominique (Etta James cover)
"Time After Time" by Megan Davies (A beautiful acoustic Cyndi Lauper cover)
"Unchained Melody" by Reneé Dominique (Righteous Brothers cover)
"Perfect" by Emma Heesters & KHS (An amazing Ed Sheeran cover)
"Perfect" by Luciana Zogbi (Another amazing Ed Sheeran cover)